Contact:
Jessica Knott
Sr. Communications Manager
Society for Clinical Research Sites
410.696.5080 x120
jessica.knott@myscrs.org
FOR IMMEDIATE RELEASE
Society for Clinical Research Sites Names New President, Casey Orvin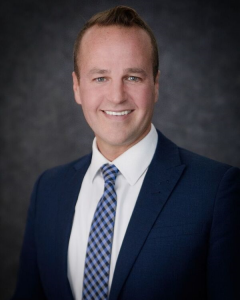 Ellicott City, MD, February 4, 2019 – The Society for Clinical Research Sites (SCRS) is pleased to announce that Casey Orvin has been named president, effective immediately. Orvin brings nearly 20 years of experience within the clinical research industry to SCRS. He most recently worked at Radiant/Synexus, where he was the vice president of business development and had the opportunity to work closely with 180 sites across the world.
Orvin was selected for the role by the company's late founder and president, Christine Pierre, who passed away from ocular melanoma in October 2018. Christine worked closely with Orvin for seven years through various SCRS committees including the Leadership Council, where he provided guidance and direction for the company's initiatives as a steadfast and strong advocate for clinical research sites.
"I am honored to join SCRS as president and continue Christine's important work," stated Orvin. "She was an incredible visionary whose contribution to promoting sustainability in the global site community was unmatched. Since its emergence in 2012, I have witnessed firsthand how SCRS has changed the clinical research industry for the better. The sites are speaking, and sponsors and CROs are listening. As its new president, I will continue the conversation to ensure a sustainable future for clinical research sites. I am excited to assume this new role and work with our exceptionally talented senior leadership team to execute initiatives centered on industry-wide collaboration."
Allyson Small, SCRS' vice president of operations, commented: "Casey was hand-picked by Christine for this leadership role over a year ago, and I am thrilled to see it come to fruition. Casey's close work with SCRS since its inception has demonstrated that he is a driven leader who is committed to securing a brighter future for clinical research sites. His depth of industry experience will be of tremendous value to our members and partners, and to the overall growth of SCRS."
###
About SCRS
Founded in 2012, SCRS is the trade organization that unifies the voice of the clinical research site community to create greater site sustainability. Representing over 9,500 sites in 47 countries, SCRS membership provides sites with a community dedicated to advocacy, education, connectivity and mentorship. SCRS is an influential voice for sites and an active partner in industry-wide initiatives and dialogues focused on improving the clinical research enterprise. Our Voice. Our Community. Your Success. Join the community. Visit MySCRS.org.