SCRS offers member sites access to Good Clinical Practice (GCP) trainings at no cost
SCRS' GCP training is recognized by TransCelerate BioPharma, which ensures that SCRS members who take advantage of the GCP training member benefit will no longer be subject to the misuse of time and expenses, and duplication of effort when working with TransCelerate member companies.
Please contact SCRS Vice President, Site Engagement, Jimmy Bechtel with any questions about SCRS' GCP training.
Recognized by TransCelerate member companies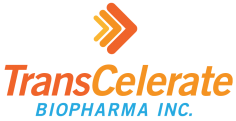 SCRS' complimentary GCP training is available to SCRS members only. If you are already a member, please login to your account to gain access to your member benefits.
Not a member yet? Visit Membership to discover the many benefits SCRS offers your site.