SCRS and its Leadership Council are committed to building partnership opportunities between their members and sponsors, CROs and professional providers. The Society has developed the Global Impact Partnership (GIP), available to sponsors, CROs, and professional providers, to facilitate a unique opportunity to engage with SCRS and its members. An executive from the GIP company will have a seat on the GIP Board. The GIP board will interface with the SCRS' Leadership Council to help set strategic initiatives for the Society.
Learn more about SCRS' Corporate Sponsorship opportunities.
More Info
Syneos Health is the only fully integrated biopharmaceutical solutions organization. Our company, including a Contract Research Organization (CRO) and Contract Commercial Organization (CCO), is purpose-built to accelerate customer performance to address modern market realities. Created through the merger of two industry-leading companies – INC Research and inVentiv Health – we bring together more than 21,000 clinical and commercial minds with the ability to support customers in more than 110 countries. Together we share insights, use the latest technologies and apply advanced business practices to speed our customers' delivery of important therapies to patients. To learn more about how we are shortening the distance from lab to life visit SyneosHealth.com.
More Info
Medidata is the leading global provider of cloud-based solutions for clinical research in life sciences, transforming clinical development through its advanced applications and intelligent data analytics. The Medidata Clinical Cloud™ brings new levels of productivity and quality to the clinical testing of promising medical treatments, from study design and planning through execution, management and reporting. www.mdsol.com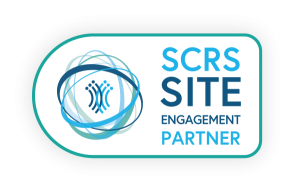 More Info
Advarra is the premier provider of global research compliance services, including IRB, IBC, consulting, and research technology solutions. Clinical trial sponsors and CROs recognize Advarra as the largest integrated provider of IRB services with the greatest institutional reach among health systems, cancer centers, academic medical centers, and investigators. Forte, now part of Advarra, is the industry's leading provider of standards-based clinical research technology solutions, incorporating a fully integrated suite for clinical trial management, clinical data management, and research administration, including OnCore CTMS. Advarra accelerates study startup and supports better decision-making by providing robust regulatory expertise and insightful data analytics. Advarra also provides opportunities for continuous learning and collaboration, such as the Onsemble Community and conferences, to support best practices and make research altogether better.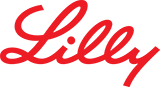 More Info
Lilly is a global healthcare leader that unites caring with discovery to make life better for people around the world. We were founded more than a century ago by a man committed to creating high quality medicines that meet real needs, and today we remain true to that mission in all our work. Across the globe, Lilly employees work to discover and bring life-changing medicines to those who need them, improve the understanding and management of disease, and give back to communities through philanthropy and volunteerism. To learn more about Lilly, please visit us at www.lilly.com and newsroom.lilly.com/social-channels.
More Info
The PPD clinical research business of Thermo Fisher Scientific enables customers to enhance innovation and drug development productivity. Utilizing patient-centered strategies and data analytics, we cover multiple therapeutic areas and include early development, all phases of clinical development, peri- and post-approval, novel approaches to patient recruitment and investigator sites, and comprehensive laboratory services. thermofisher.com/ppd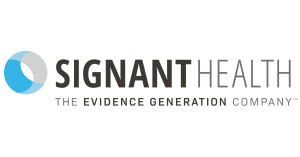 More Info
The speed, quality, and integrity of endpoint evidence is everything in being able to efficiently advance an experimental therapy forward. Signant is the evidence generation company that helps you digitally enable trials. No matter how or where you run your trials. We make the patient journey more natural and intuitive, and the data journey more direct and objective. With our SmartSignals ecosystem, Signant delivers proof at the speed of life, simplifying and streamlining data generation and reducing the reliance on paper-based evidence gathering and management. We offer vision at a time of change as well as reliability and dependability where it matters most. When the world is counting on you, count on Signant.