October 2019
Welcome to the October issue of InFocus, where we provide insights and solutions to help sites and other stakeholders ensure site sustainability.
This month's Global Site Solutions was an incredible success, thanks to the 1,000+ of you who attended!
Here is the Summit Highlight Reel:
A beautiful, new waterfront location for the Summit at the Diplomat Beach Resort.
An expanded exhibitor hall featuring more of the industry's leading organizations than ever.
Presentations from powerful keynote speakers, including:

Pfizer's Dr. Freda Lewis-Hall, who spoke on the explosion of knowledge in biomedical discovery and the importance of keeping the patient at the center
Inspirational speaker Brant Menswar, who shared a powerful message on Becoming Unbreakable: Unleashing the Power of Purpose
SAS Institute's Mark Wolff, who spoke on clinical development in the age of intelligent machines and how this shift is changing the current status quo across the clinical trial continuum

Additional breakout sessions to choose from to increase your organization's knowledge base.
The Christine K. Pierre Site Impact Award was created and presented for the first time.
An inspiring and heartwarming tribute to celebrate the work and life of SCRS founder, Christine Pierre, who dedicated nearly 30 years of her life to tirelessly advocating on behalf of the needs of the global site community, was shared.
Congratulations to our 2019 Global Site Solutions Summit winners!
Eagle Award Sponsor Winner: Pfizer
Eagle Award CRO Winner: Syneos Health
Christine K. Pierre Site Impact Award Winner: David Vulcano
Site Patient Recruitment Innovation Award (SPRIA) Winner: MeDiNova
Site Tank Winner: Clinstruct
Our ability to create such an unbelievable event has three components: 1) Christine's work and legacy; 2) Your work and dedication; 3) Our work and dedication to you. The SCRS team is honored that you choose us as your membership community, business partner and educational provider to continually enhance your organization's success.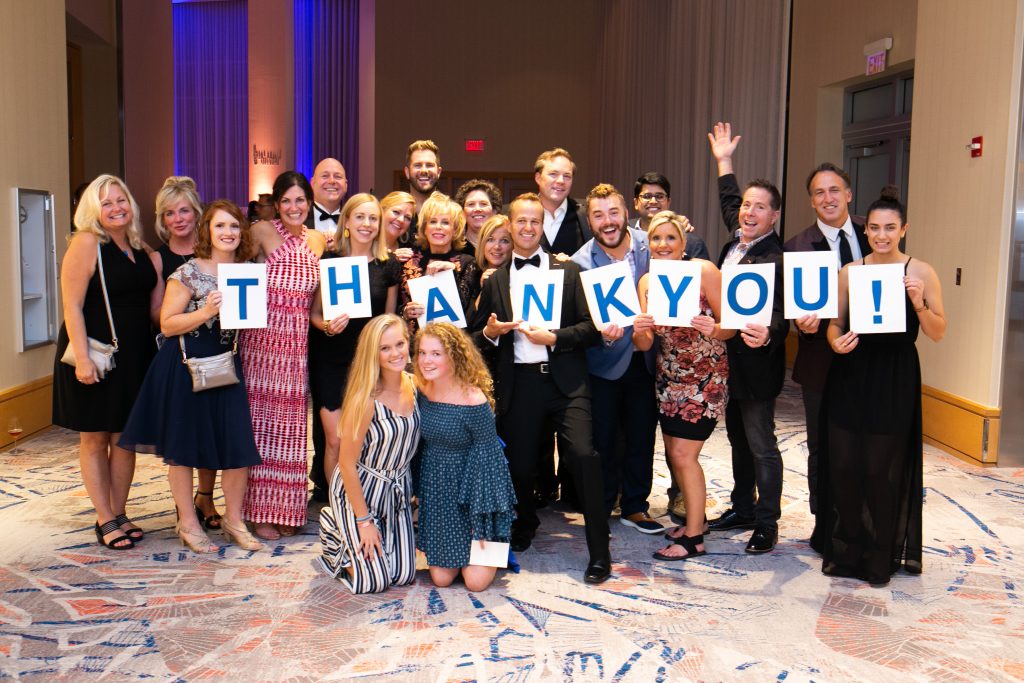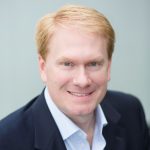 Nate Spilker
GM of Clinical Research Solutions
Veeva Systems
Jason Methia
VP of Site Strategy
Veeva Systems
SCRS recently connected with two executives from SCRS Global Impact Partner (GIP) Veeva: Nate Spilker, GM of clinical research solutions, and Jason Methia, VP of site strategy. We asked them about their pathways into clinical research, their perspectives on the struggles sites face today, and the solutions they envision.
SCRS: How did you get into Clinical Research?
Spilker: I graduated from college as the dot com boom was igniting and I saw the immediate and disruptive impact technology can have on people's lives. Since then, my career has been focused on building easy-to-use technology to solve complicated business problems. While I have built software solutions for many industries, I became particularly drawn to the life sciences industry largely because its primary aim is to help people. Veeva presented me with an opportunity to contribute to an industry that I admire, and I jumped on it.
Clinical research is complicated. The dedicated, passionate research professionals who are working so hard to get treatments to patients are slowed by processes that can be significantly improved with technology. I am committed to delivering solutions that make the process better.
Methia: I started my career as a regulatory coordinator at the Dana Farber Cancer Institute, then moved to the pharma side with Wyeth Research, Vertex Pharmaceuticals, and now Veeva. Two thoughts remain with me wherever I go:
First, clinical research is personal. When you work with sites, you see the patient, you meet their family and you are personally impacted by their success and failure. As a result, researchers work hard to not only ensure trials are executed with speed and quality, but also to ensure a positive patient experience. This is one of the biggest reasons that working in the site space as a technology provider is rewarding – we get an opportunity to help the folks who help patients.
Second, clinical trial execution is broken. This is true at all levels, but you see the challenges first-hand when working with sites – problems like patients being held back from a trial or experimental medication simply because of a contract glitch. Seeing this highlighted the importance of rethinking legacy trial operations and business operations to bring focus to improving speed and quality. Helping sites improve their day-to-day operations and seeing practical results make a big difference in the lives of patients.
SCRS: What do you see as industry's biggest challenge right now within your professional spectrum?
Spilker: The industry is facing increasing clinical trial costs, complexity, and tightening timelines. As a result, it's getting harder and harder to get new treatments to patients that need them.
Methia: We are generating more data than ever before. Most of this information is shared and changes hands multiple times from sponsor to CRO to site, but the ability to share information easily remains a major challenge.
Veeva surveyed more than 450 clinical operations professionals from sponsors and CROs across the globe and discovered that 96% of respondents have significant challenges with the methods used to exchange information during clinical trials. Most information is exchanged via email, paper and portals. There is a critical need to improve information exchange across sites, sponsors and CROs.
Spilker: Clinical research sites are feeling the biggest impact of these challenges. They face a higher level of administrative burden than ever before and are spending an inordinate amount of time on manual processes and administrative work. Sites are struggling to make the investments in personnel and infrastructure required to keep up with the pace of change.
SCRS: What is your organization doing to address these challenges? 
Spilker: Sites need to be able to remain focused on patient care and improving patient engagement, and they need better tools to conduct their research. Veeva is creating new ways to share and exchange information between sites and sponsors in a way that accounts for the site's workflows and resource capabilities. We're also adopting a "no site left behind" mindset by finding new ways to deliver technology to sites that don't otherwise have the resources to purchase a system.
In October 2019, we announced Veeva SiteVault Free, an eRegulatory (electronic binder) system built specifically for research sites. Providing SiteVault at no cost gives all sites access to high-quality technology to improve their studies, regardless of the sponsoring company. This helps sites eliminate slow paper processes and the need to manually send or resend documents to their study partners.
In 2020, sites, sponsors and CRO customers will be able to share documents and data with each other without the use of emails and portals.
Methia: Veeva is listening and working more closely with sites to build solutions that reduce their administrative burden. A site customer recently mentioned that their coordinators spend upwards of 70% of their time fielding emails and responding to queries. We are helping sites directly with administrative challenges like this. It's a collaborative win for both sites and sponsors.
SCRS: What do you see in the short- or long-term having the biggest impact on sites?
Methia: In the short term, improving awareness of and access to high-quality, easy-to-use technology will enable sites to manage studies with less effort.
In the long term, bringing all trial participants together will lead to higher-quality data, more efficient collaboration and faster trial execution. It will also help sites grow their business. Investigators will have more time to spend with patients, and trial participation will become more appealing to patients.
SCRS: How do you see SCRS helping to address this issue? What impact have you seen SCRS have on this conversation within the industry?
Spilker: SCRS is elevating the voice of sites and bringing industry partners together to improve collaboration. The open dialogue across sites, sponsors and CROs during the annual Site Solutions Summits has had a significant impact. SCRS is enabling alignment across stakeholders, and Veeva is proud to support this mission.
Methia: The mission of SCRS is to improve site sustainability, and we share this goal. SCRS listens to sites, advocates for their needs, and reliably provides unbiased information about new ways sites can run research effectively and efficiently.
How Clinical Trial Participation Can Help Improve the Site and Sponsor Relationship
In April, TransCelerate launched a three-part series on "Achieving the Site and Sponsor Relationship of the Future." We've previously covered how to improve clinical trial protocol design to realistically find eligible trial participants and expand patient and site access to clinical trials. This final installment of the series will conclude with tips on how to increase participation in trials and ways to reduce the administrative burden placed on sites.
Pain point: Protocols do not often include the patient perspective.
A range of benefits for patients, sites, and sponsors can result from designing clinical studies with patient input:
Improve the patient's experience in clinical research
Increase the number of patients participating in clinical studies
Reduce protocol amendments and study participant dropout rates
Speed up the delivery of medicines to market
Support the development of more "fit for patient" therapies
Nevertheless, patients shouldn't only be considered in the design of a clinical trial. For sponsors and sites to be able to adapt and run an effective trial, patients should be considered throughout the process. TransCelerate developed and recently launched a Study Participant Feedback Questionnaire (SPFQ) to gather patient feedback before, during and after clinical study participation. With the SPFQ, sites will have the opportunity to execute protocols that are more patient-centric, resulting in improved patient recruitment and retention.
This SPFQ toolkit includes background information for initial sponsor discussions, an implementation user guide, and a set of three SPFQs to be conducted at the beginning, middle, and end of a study.
With this tool to gauge feedback throughout the clinical trial, sites and sponsors have an easy way to measure participant satisfaction. Additional benefits include the potential to identify barriers to participation in clinical studies as well as best practices and opportunities for improvement. It also empowers sites and sponsors to mitigate patient dissatisfaction outcomes such as study drop out, decreased adherence, and other common retention challenges.
Pain point: Consents read like legal documents.
Today's consents are dense paper documents full of complex legal and medical terms that are hard for patients to understand and can deter them from the process. eConsent can facilitate site staff and patient discussions.
eConsent is not simply a paper document that's transcribed onto a mobile device. A true eConsent document delivers complex study information in an interactive, multimedia, electronic format that aids understanding. The result is a patient empowered to make informed decisions about participating in a trial.
There are a range of interactive multimedia components that can make up an eConsent, each of which has varying benefits. It is not necessary to include all of them, but using one or more can result in higher-quality and more efficient clinical trials by providing insight into the patient experience, better data quality, and a fully electronic system.
Videos offer a visual and auditory overview of information included in the informed consent. Videos, pictures, and diagrams can help to explain and reinforce key trial components or complex topics. Examples may include a video of what a clinical trial is and a basic overview of the study. Pictures and diagrams may include visuals of risk percentages, an explanation of Serious Adverse Events, specific study procedures, the study schedule, etc.
A dictionary/glossary can provide definitions for unfamiliar words or phrases. Terms can also be defined using graphics, audio, or video to facilitate comprehension.
Tiered consent is a type of consent form that front loads all essential elements into a concise opening section and assigns more detailed information to later sections. An eConsent is a useful format for a tiered consent, as it allows the study participant to move between different sections to gain more information on specific items as required.
Knowledge review, comment boxes, and flags are used to highlight to the study participant some of the key information and concepts provided in the eConsent, while allowing them to ask questions for clarification and flag content that is unclear to them. It is important for sites to let patients know that the knowledge review results do not impact study participation but may be used to help the sponsor understand trends in what is unclear to patients to improve future consents.
A digital signature can be used to capture the study participant's signature and may also include biometrics like a fingerprint. This can be helpful to track consents and allow for an audit trail, as well as to review consent status in real time to spot errors in a timely manner.
In addition, eConsent allows automation of the consent process and generates reports that will provide the sponsor/CRA with an update at their fingertips so they can provide adequate oversight. There may also be potential for further system integration.
Pain point: Patients lack practical information about a clinical trial throughout the process.
TransCelerate utilized a 2017 TransCelerate/CISCRP survey to create Educational Materials for Site Contact & Information Exchange, which provide information that patients need to remain informed and feel valued at each stage of their participation. These templates were developed to close the gap and provide pieces of information that patients have indicated they would like to have after enrolling, after completing a study, and after their study has been completed and its results made available.
The templates, which are available to download on TransCelerate's website, include a "Thank you for joining" communication, a "Thank you for participating" communication, and a "Post-trial completion summary."
By incorporating these tools and those referenced in our earlier articles, the site and sponsor relationship can continue to evolve to become more efficient and a better experience for all parties. Learn more about TransCelerate at www.transceleratebiopharmainc.com/our-mission/impact/ and follow us on LinkedIn and Twitter @transcelerate.
Successful Techniques for Accelerating Recruitment (STAR)
Empowering Digital Innovation
Technology has been a part of the clinical research industry for years. However, our industry has been slower on the uptake than others. Many sites are still utilizing manual and paper processes that consume valuable time and resources. With more than 20 tech-focused sessions covering topics like virtual and decentralized clinical trials (DCTs), clinical development in the age of intelligent machines, leveraging technology to improve operations, best practices for conducting virtual visits and more, this month's Global Site Solutions Summit took a deep dive into digital innovation and addressed common challenges encountered when implementing technology and the related opportunities and solutions.
Ultimately, the goal of implementing technology is to enhance and increase our ability to reach and treat patients. This is a two- (or three- or four-) way street: the more patients we get to participate in clinical trials, the better able we are to meet recruitment goals; the more patients we reach, the more lives we save. In addition to being our absolute end goal, saving lives is also good for business, plain and simple. When adopted and implemented thoughtfully, technology can be an incredible facilitator to reaching, treating and fundamentally changing patients' lives.
If that is the case, why is it that so many sites balk when faced with new technology solutions?
The problem lies in the implementation.
Sites are already inundated with a heavier workload than their budgets can often support. Try squeezing the time to learn how to utilize new technology into an already breakneck work environment, and it is easy to see why sites put off the adoption of these solutions. In addition, sites rarely receive the support needed to learn how to utilize new technology. No matter how innovative it may be, sites need to be able to make the time to learn how to use new technology and receive the support needed to train their staff so it is appropriately implemented.
There are many other challenges to introducing new technologies in the workplace, including limited finances and having too many new tech solutions to implement across sponsors and trials. However, insufficient training and tight timelines for proper implementation are major pain points for sites.
How can sponsors, CROs and the solution providers that are creating new technologies best support sites?
Closely evaluate the support offered to sites to adopt new technologies. Often, this will be the first time that the site is encountering the particular technology solution, and support needs to be provided to assist with implementation.
Listen to sites if they indicate that the support they are receiving is not enough, or is insufficient. Utilize site feedback to continually improve your technology and the support offered for adoption.
Before requiring that a site use a particular platform, ask them if they are already utilizing a similar platform. If they are, consider allowing the site to use the platform they are familiar with – this will significantly cut down on the time required for implementation.
If you are requiring that sites utilize your platform, ensure that it interacts with other platforms efficiently. This will cut down on the training required and lag time in implementation.
Before new technologies reach the site, sponsor or CRO, the solution provider should ensure it is user-friendly and created with both site and sponsor/CRO needs in mind.
How can sites ensure they are receiving the support needed to adopt new technology?
Include expenses to support a training program for new technology in your budget. Sponsors: in order for sites to achieve this, you must support it.
The best way to ensure your future is to define it, so that the way forward for implementation is clear, well-thought-out, and easily adoptable.
It is imperative that site needs surrounding technology implementation be considered before the budget, protocol and study timeline are finalized. Reach out to your sites and ask them these questions early on, and then ensure that your adoption process and expectations take their needs into account. SCRS is building out member services to include increased access to information and technologies, such as the Hybrid DCT Training Program, that provide the tools necessary for sites to ensure their position at the forefront of digital innovation.
Founded in 2012, SCRS is a global trade organization that unifies the voice of the clinical research site community to create greater site sustainability. Representing over 9,500 sites in 47 countries, SCRS membership provides sites with a community dedicated to advocacy, education, connectivity and mentorship. SCRS is an influential voice for sites and an active partner in industry-wide initiatives and dialogues focused on improving the clinical research enterprise. Our Voice. Our Community. Your Success. Join the community.