August 2020
Welcome to the August issue of InFocus, where we provide insights and solutions to help sites and other stakeholders ensure site sustainability.
As the third quarter of the year rushes in, SCRS has been busy with education and advocacy. We have been focused on advocating on behalf of sites to secure relief funding in the next COVID-19 legislation. We have met with several US Senators and Representatives to voice the financial challenges many clinical research sites are facing in 2020 due to COVID-19. In addition, SCRS submitted a letter to leaders of Congress requesting funding for clinical research sites.
It truly has been an eye-opener as we find ourselves educating members of Congress and their staffs that the majority of clinical research is industry-funded and conducted within privately-owned small businesses. Many viewed clinical research as something that happened via government funding at the NIH and were unaware of the broader development efforts in the community. We have educated them about the challenges independent sites face as they struggle with study delays and cancelations.
Meanwhile, in site education, the Australia and New Zealand Virtual Summit Webinar Series is just drawing to a close, as is this year's edition of the cornerstone Hidden Costs Webinar Series. Access to recordings of both series is still available.
We announced that the Global Site Solutions Summit will now be a virtual experience – with our SCRS flare of course. We are very excited about the new "Sites Now" program that will be launched in September to bring sites, sponsors, CROS and solution providers together to create best practice solutions to the challenges sites are facing, especially with the COVID-19 pandemic.
The first phase of the COVID-19 site survey is now complete. A notable trend in the survey is that SCRS member sites are responding to the challenges of COVID-19 more successfully than nonmember sites. The results of the survey are reported in this newsletter.
The annual SCRS Site Landscape survey is now open.  We encourage each of you to take time to complete this very important survey. The insights gained will allow SCRS to continue advocating for the global site community among industry stakeholders.  Join us at the virtual Global Site Solutions Summit to hear the results of the survey.
Educational resources like the Hidden Costs Webinar Series are an important part of site sustainability, and it is gratifying to see that as a community the support we provide each other is having a concrete effect during this unprecedented challenge. The tips for ensuring adequate budgets that make up the Hidden Costs series have been updated with information about pandemic-related expenses. Our goal is to ensure that sites that access SCRS education come away with ideas about how to make meaningful improvement in their site sustainability.
Sites continue to support each other in the SCRS forums as they share information about how to overcome the challenges they are currently facing, such as through remote monitoring and study virtualization. Ultimately, sites are the key to bringing clinical research through this challenge. SCRS is here to support them as they respond with creativity and commitment, keeping clinical trials available to their patients.
COVID-19 Initial Site Survey Results: Site Struggle and Demonstrate Resilience
SCRS is dedicated to site sustainability and assuring the global clinical research site community has a voice. Our unique position allows us to gather and provide data to the rest of the industry that focuses on how sites have managed through these trying times.
Our site community was surveyed and the demographic data on the respondents is as follows: Over half of the respondents were either free standing or private practice sites, with 20%  either academic or hospital based. 82% were located in North America with 59% urban and 31% sub-urban. The primary role of respondents varied, 44% in  site leadership and director positions and 26% as a coordinator or investigator. 44% of respondents had over 20 years of experience individually.
We know from previous surveys that nearly two-thirds of sites have less than three months worth of operating cash. In the United States, sites have now been impacted by the pandemic for more than four months. Decreased study enrollment and study visits combined with increased study expenses is taking a toll.
Sites have had to make dramatic changes to continue to be successful in the present environment. How patient visits occur has changed. 27% of sites modified the frequency of their visit schedule and 46% report their studies have modified the method of conducting their visits, moving to a more decentralized model. Specifically, we have seen a 90% increase in decentralized trials and remote monitoring.
Consequently, 78% of sites are reporting an increased workload, with an average 43% increase in that workload. Sites report that most of this workload comes with increased tasks associated with remote monitoring. Much of this is not being reimbursed. 62% of sites request reimbursement for this additional work or new requirement from the Sponsor related to activities not originally planned for a protocol.
However, we are seeing that only 5% of sites are receiving all of what they ask for, with a mere 39% obtaining reimbursement for a portion of their increased expenses necessary to perform the study. Sites are asking for reimbursement for activities that require additional resources and time from their site staff, but are not getting that reimbursement in most cases from the sponsor.
PPE is another significant cost that sites have to incur cost of in order to continue their research operations. 88% of sites had to invest in PPE, with costs starting at $1,000 – $5,000 but going up to as much as $20,000. 60% of sites report asking for reimbursement for these items, but only 9% are receiving this reimbursement.
Sites also need support to maintain enrollment and put their potential patients at ease. 83% of sites report a decrease in enrollment. Average enrollment has decreased by 58%.
Despite these challenges, sites remain strong and committed to serve their patients. Our site community is ready to continue driving forward on trials that bring important new medicines to patients faster.
One demonstration of this commitment is the fact that 73% of sites report no change in retention. Those 26% that do report decreased retention are only seeing a 23% decrease on average. Sites that were able to get patients enrolled onto studies are retaining those patients on the studies. This speaks to the relationships of trust and support they build with their patients and the sense of safety they foster.
62% of sites have been able to avoid pausing operations or even closing their doors. They have continued to serve patients and drive their trial work forward through a variety of sudden and unpredictable government and citizen responses to the pandemic. 38% have merely had to pause for a short time as trial activity was put on hold from the Sponsor or CRO. No sites that responded to the survey reported closing as a result of COVID-19 but we have received a few reports of site closures. This has had a cost: nearly half of sites have had to reduce hours and 20% have had to reduce at least some staff wages.
The vast majority of sites have and continue to treat patients and accept new trial work as it comes their way, despite some site staff working with reduced pay. It is vital the industry understand that the sites are ready and willing to work.
We see our sites are also quite willing to participate in COVID-19 related studies: 56% report that they are not currently participating in a COVID-19 study but would be willing to, and 25% are already participating.
Sites stand as a key resource for completing the work required to bring us out of the other side of this pandemic crisis. The role of government and industry is to make sure that they receive the support they need to continue.
As part of SCRS' efforts to advocate for the clinical research site, the following letter was sent to congressional leaders on July 13, 2020, requesting their support for the Rise Act language (H.R. 7308, the Research Investment to Spark the Economy Act).

The Honorable Mitch McConnell
Majority Leader
United States Senate
S-226, United States Capitol
Washington, DC 20510
The Honorable Nancy Pelosi
Speaker
United States House of Representatives
H-232, The Capitol
Washington, DC 20515
The Honorable Charles Schumer
Minority Leader
United States Senate
S-255, United States Capitol
Washington, DC 20510
The Honorable Kevin McCarthy
Minority Leader
United States House of Representatives
H-204, U.S. Capitol
Washington, DC 20515
Dear Speaker Pelosi, Leader McConnell, Leader Schumer, and Leader McCarthy:
The Society for Clinical Research Sites (SCRS) commends you on the swift actions taken by Congress and the Administration to address the COVID-19 pandemic. SCRS is a membership organization that provides mentorship and advocacy to clinical research sites. SCRS currently represents over 9500 clinical research sites globally.
The COVID-19 pandemic has forced many clinical research sites to pause or delay clinical trials due to the inability of the site to create a safe clinical environment. The pandemic has especially adversely impacted clinical trials for vulnerable populations, to include the elderly, patients with pulmonary conditions, and the immunocompromised.[1] COVID-19 has devastated clinical research sites nationwide, upending in only four months clinical research trials that have taken years to come to fruition. Clinical research sites are losing capital fast, and action must be taken to ensure that the essential research conducted at U.S. sites can continue.
We write today to urge you ensure that the fourth phase of COVID-19 legislation includes provisions to ensure the sustainability of clinical research sites.
Economic relief is key. SCRS hereby requests $1B in relief funding for academic and private research sites that have suffered economic loss due to the cessation or delay of therapeutic clinical trials (FDA Phase 1-4). SCRS proffers the following points in support of its recommendation:
New studies are being delayed, forcing clinical research sites to close and/or drastically change operations due to the loss of income. Preventative measures to create a safe clinical environment have decimated many planned clinical trials before they began. April 2020 showed an 83 percent decrease in the U.S. in the average number of new patients entering clinical trials as compared to April 2019.[2] This 83 percent decrease is higher than the global decrease of 79 percent, showing the particularly devastative effects of COVID-19 on clinical research conducted in the U.S. 78 percent of respondents to a Medidata Solutions survey indicated that the pandemic has impacted their ability to initiate new trials.[3] This can be attributed to the combination of the site's inability to produce a safe clinical environment to conduct the trial and the hesitance of potential participants to enrolling if they perceive that entering a medical facility for non-essential care may jeopardize their health.
Ongoing studies are being paused, robbing sites of collecting essential, time-sensitive data and stunting income. Preventative measures taken to stop the spread of COVID-19 have stunted the continuance of many existing clinical trials. This is exceedingly detrimental, as some of the most critical data emerges in the later stages of clinical trials. When queried, 69 percent of investigator sites responding to a Medidata Solutions survey reported that the pandemic has impacted their ability to conduct ongoing trials.[4]
There is nowhere for sites to turn for relief. There is nowhere else for clinical research sites to seek economic relief, as pharma is prohibited by law from disbursing monetary grants to sites. While previous stimulus packages have afforded relief to major researchers such as NIH, private clinical research sites conducting equally essential work have received no such assistance.
As the advocate for clinical research sites nationally, SCRS appreciates your consideration of its recommendation and is an ally to you in your efforts to combat COVID-19 and its effects. Please consider our organization a resource to you, and do not hesitate to contact us directly for additional information.
---
[1] De Martini, Angela, et al. "COVID-19 & Clinical Trials: Understanding The Long-Term Impact." COVID-19 Clinical Trials Understanding The Long-Term Impact, Clinical Leader, 12 May 2020, www.clinicalleader.com/doc/covid-clinical-trials-understanding-the-long-term-impact-0001.
[2] Medidata, and Dassault Systemes. COVID-19 and Clinical Trials: The Medidata Perspective, 4 May 2020. https://www.medidata.com/wp-content/uploads/2020/05/COVID19-Response4.0_Clinical-Trials_2020504_v3.pdf
Don't Let COVID-19 Destroy Alzheimer's Research

(Published in The Hill, July 9, 2020)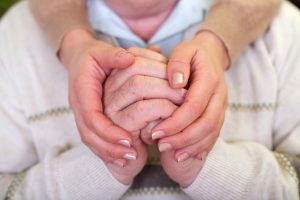 COVID-19 has had a devastating impact on clinical trials and the medical research infrastructure that scientists depend upon to develop new drugs for Alzheimer's and all the diseases we fear most. Without action, this pandemic could delay multiple cures or treatments for Alzheimer's for years to come.
Congress must ensure that all research centers conducting FDA-approved therapeutic clinical trials – especially the small businesses that are the foundation of Alzheimer's drug research – will have access to COVID-19 relief funds.
Not all research centers are the same, especially when it comes to how they are funded. Private research centers are small, local businesses. The majority rely primarily on revenue received from pharma-sponsored clinical trials. Pharma pays private research centers per clinical trial appointment, so paused or cancelled trials means significant unanticipated revenue losses.
Academic-based and institution-based research centers – associated with large teaching hospitals or private health systems – often have multiple revenue streams, including multiyear government grants, longitudinal observational studies, and in-kind support from their partner institution or school.
Both types of research centers are a critical part of drug research and face challenges from COVID-19, but only the private centers, without institutional and governmental support, face an existential threat.
This spring, the Global Alzheimer's Platform Foundation conducted a survey of North American Alzheimer's research centers to measure the potential impact of COVID-19 on clinical trials. 55% of research centers reported that they were likely to lay off staff. 21% reported that they were likely to close their doors. As public health experts brace for a second wave of COVID-19 infections this summer and in the fall, the situation could become even more dire.
Replacing every closed research center would be a years-long process to regain the clinical trial infrastructure we have now. All the while, someone in the U.S. is diagnosed with Alzheimer's every 65 seconds and there are no treatments and no cure. Just in the last few months since clinical trials began slowing down, more than 120,000 people have been diagnosed with Alzheimer's.
Ironically, during this time of intense strain on research centers and clinical trials, the value of medical research is front-and-center in the public conversation. Returning to normal after this pandemic depends on the rapid development of treatments and a vaccine for COVID-19 – advancements that will come from clinical trials.
If research centers are not supported through this crisis, drug innovation will suffer for Alzheimer's, cancer, diabetes, Parkinson's, and other diseases. Action must be taken to continue toward a cure for Alzheimer's, and toward progress for so many other tragic illnesses.
Any good businessperson knows the importance of taking care of suppliers. Private research centers are the main supplier of Alzheimer's clinical trial data for the pharmaceutical industry. Pharma sponsors should support their research centers during this crisis by removing barriers to quick payments, providing guidance for remote study visits, and paying for personal protective equipment at research centers that are conducting in-person visits. Some are taking these steps already, and others should follow suit.
Clinical trials are undeniably a public good. The Senate should make sure that COVID-19 relief bills allow HHS to distribute funds to any research center conducting FDA-approved clinical trials, including private sites conducting therapeutic trials.
Alzheimer's has not stopped because of COVID-19. We must make sure the pandemic doesn't stop medical research.
John Dwyer is the President of the Global Alzheimer's Platform Foundation, a patient-centric non-profit organization dedicated to speeding the delivery of innovative therapies to those afflicted with Alzheimer's disease by reducing the time and cost of Alzheimer's clinical trials.
Pandemic Experiences of Sites Around the World
We spoke with representatives of sites from around the world to find out how COVID-19 has affected them. What we found was that site experiences varied in terms of what they thought would happen, what actually happened, and where they are now as COVID-19 infection rates diverge in different countries. At each stage, sites reported receiving incredible support from regulators and industry in some parts of their response and less support in others. They go forward proud of their achievements and the resilience of their staff, but with concerns about how they will be supported as they continue.
Going into the pandemic, sites made different plans based on their expectations of what was going to happen. In Australia, Dr. Megan Robertson, Group Chief Research Officer at St. Vincent's Health Australia and Director of Research at St. Vincent's Melbourne, prepared to lose staff to sickness and re-allocation to COVID wards. All data entry stopped and only SAE document completion was planned continue. However, the expected impact didn't arrive. Few staff became sick and the re-allocations were never required. The usual data tasks were resumed.
In Europe, Dr. Malgorzata Gerjatowicz-Osmanska, Director at Pratia MCM Krakow, Poland, found her site hit hard. Study visits were canceled as protocols were delayed and put on hold, and study visits as well as regular patient visits that were still scheduled were not attended by patients afraid to come to the office. The office instantly loss 80% of its visit load. Fortunately, the site had a 25-year foundation and the management support of an SMO to draw on to get through this time.
We've written previously about LMC Manna Research, a site in Canada that had to switch to remote work earlier than expected because a staff member was one of the earliest cases in the country. In the United States, sites faced uncertain and suddenly shifting rules that varied by state and even by city. Site staff had to keep tuned in to know what regulations they were expected to follow and quickly come up with new processes for compliance.
Lessons learned were similar among all these sites. Staff were more resilient and more capable of working independently than anyone had dared hope. Emergency response plans were dusted off and updated as sites responded rapidly to evolving requirements.
Sites strengthened their IT systems and are now more ready than ever before to deal with any kind of disruption and continuity of services. In Australia, monitors that required remote access to electronic medical records (EMR) became casual (part-time) employees of the hospital system. This allowed them to go through the required background check and be given access to review the EMR. In Poland, Dr. Gerjatowicz-Osmanska found that the accelerated move to electronic records required by remote work allows more quality assurance oversight.
Dr. Gerjatowicz-Osmanska stressed that the more their site implemented safety procedures, the more patients felt confident to return for visits. This included calling patients the day before the visit to review their exposure and health status, temperature measurements and increased use of personal protective equipment. Doctors who work in the hospital setting where they are potentially exposed to COVID-19 do not go to the research site and instead participate via remote technologies. Monitors also now work remotely or, if on site, in an area where they have no contact with patients.
Dr. Robertson reported that staff in her research department in Australia have been divided into teams with no face-to-face contact. This update was made after a hand-off meeting led to a large group of essential staff needing to be quarantined. With the division into strictly divided teams, there is no chance an entire essential role will become unavailable.
Laws and regulations have been updated and new processes developed to remain in compliance. In Australia, like in many countries, telehealth had been neglected in the healthcare payment system. Updating  the payment system to include telehealth  was the single legal change clinical research really needed in Australia and it happened quickly. As remote pharmacies and sponsors themselves became directly involved in shipping medication to patients, updated informed consents and privacy information were needed.
All of these process changes were immediately supported by regulators and sponsors. Sponsors updated protocols, changed monitoring methods, and quickly stepped in to ship products directly to patients. However, support for the costs of the process changes has been less consistent.
The EMA released specific guidance that these costs can be supported by sponsors. In the US, the legality of this support for actual costs was already built into the system. Nevertheless, sites around the world are still reporting pushback that support for these expenses would be illegal. Sites looking at methods to keep patients on schedule, such as paying for COVID-19 tests that can get patients out of quarantine, are not always successful in communicating to sponsors how these expenses translate into keeping patients on protocols.
Going forward, sites are expecting some short- and long-term changes. For the short term, Australia is expecting to see more non-COVID studies as they are more available to enroll subjects before the United States. In the past, as much as two-thirds of US FDA New Drug Application submissions contained at least some data from Australian studies. As the number of studies in Australia is going up right now, Australian drug development will have to become more efficient at study recruitment, especially in virtual and other distance study methods that allow rural populations to have more access to studies. The involvement of rural populations is required to access enough patients for these studies. These changes may transfer into long-term increased research involvement in the population.
In the United States, a world center of COVID-19 infections at the time of this writing, more COVID-19 prevention, testing and treatment studies are expected. These are picking up over other studies that are becoming difficult to perform while the infection rate is high and at a time when products are hitting human testing milestones. Consequently, the United States may have increased infectious disease development capacity in the long term.
Europe is looking at going forward with a managed pandemic. Keeping patients coming into the clinic will require increased safety measures. In order to be successful on their path, more agreement about these expenses and the utility of various measures will be needed between sites and sponsors. These processes will eventually benefit other regions as they move into a similar response phase.
Other improved research methods may also transfer between regions. The US and Australian rural regions have always exchanged innovation across industries. As Australia becomes more effective at pushing studies into rural regions, the United States may also absorb this innovation and do the same.
Overall, sites have expressed that they are eager to go into the future with innovations that have been forced forward by the pandemic. However, these innovations in some cases shift expenses to sites that will need to be compensated in order to support site sustainability and ensure that the maximum efficiencies from these innovations can be realized.
Founded in 2012, SCRS is a global trade organization that unifies the voice of the clinical research site community to create greater site sustainability. Representing over 9,500 sites in 47 countries, SCRS membership provides sites with a community dedicated to advocacy, education, connectivity and mentorship. SCRS is an influential voice for sites and an active partner in industry-wide initiatives and dialogues focused on improving the clinical research enterprise. Our Voice. Our Community. Your Success. Join the community.