February is American Heart Month, a time to be aware of the importance of heart health. SCRS is joining the annual movement by sharing insights into cardiovascular disease, research and treatment from different perspectives.
Women are more likely to go undiagnosed with heart disease than men, as they usually experience more subtle symptoms. Unfortunately, this often results in heart disease being recognized too late. Understanding the signs and symptoms of heart disease can be critical to early diagnosis and successful treatment. Listen to Diana Reedie's moving story in the SCRS Talks podcast also featuring Vivienne van de Walle as they discuss the importance of being aware and advocating for your own heart health from both doctor and patient viewpoints.
We also spoke with Dr. Michael Koren, Medical Director and CEO of ENCORE Research Group, who provides his insights on how cardiovascular research and treatment have progressed over the past years, while giving an overview of the exciting new learnings in this essential therapeutic field. Additionally, he offers tips on how to maintain heart health, especially for busy professionals working in the demanding fields of healthcare and research. Listen to both of these SCRS Talks podcast episodes below!
---
Next month we are excited to host the Diversity and Global Oncology Site Solutions Summits in Austin, Texas March 30 – April 1. Each Summit will feature 1.5 days of invaluable learning, networking, and collaborative, solution-focused dialogue. Join us in Austin to be a part of these important discussions while gaining best practices, inspiration and actionable takeaways for your organization.
Building on the momentum of the inaugural Diversity Summit last year, SCRS has added another half day to this Summit to now to include breakouts, additional sessions and more networking opportunities. Significant action has been taken to increase access to clinical trials for underrepresented communities, and the Summit will highlight the progress we've made as an industry and how we can continue enacting change. We'll explore recent regulatory directives, patient stories and data from the new Diversity Landscape Survey, among many other topics. The survey is open to all industry stakeholders, so please ensure your voice is heard.
The Global Oncology Summit will also feature prominent voices in oncology research that will discuss patient perspectives and practical insights into challenges oncology sites are facing today. If your site participates in oncology research, please take a few minutes to fill out the Oncology Micro Landscape Survey so SCRS can better advocate on your behalf.
---
SCRS has recently released several new resources available for the site community including a Phase 1 Oncology Resource for sites interested in conducting oncology research. The document, created by the SCRS Oncology committee, outlines several major considerations a site should explore when considering Phase 1 oncology trials.
The Digital Innovation Initiative also developed a Best Practices and Recommendations for Site Participation in Decentralized Trials (DCT) guide to help create a simpler and more streamlined user experience for sites participating in DCTs. This publication serves as a reference as sites begin to operate hybrid trials so they can most efficiently assess their own capabilities and gaps.
Additionally, a Site Invoiceables Toolkit was created to help sites better understand common billable items that a site should consider when assessing costs associated with a clinical trial. As a supplement to this resource, the Invoiceables Calculation Spreadsheet helps calculate the items described in the Site Invoiceables Guide. Both resources are designed to help guide and provide insight into common costs for conducting clinical trials. While the Site Invoiceables Guide is available to everyone, the Invoiceables Calculation Spreadsheet is exclusively for SCRS members.
We have many more exciting announcements, initiatives and programming in the works for 2023 and we can't wait to share them with you. If you'd like to get involved with SCRS initiatives or feature your organization's work in a publication, please reach out to info@myscrs.org.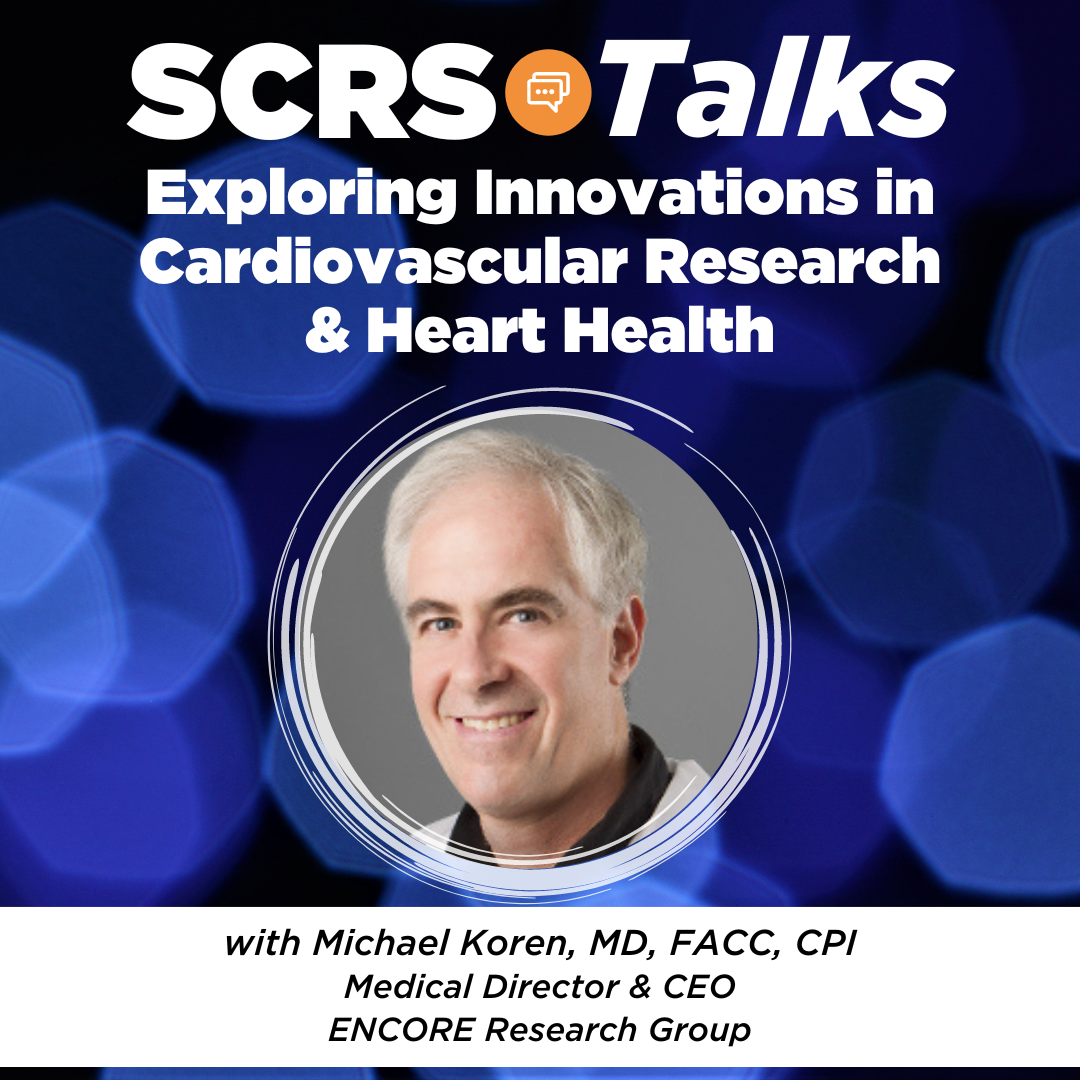 I hope you are having a wonderful start to the new year.
We are excited to see many of you at our upcoming Summits, including the new SCRS West: Clinical Tech & Innovation Summit taking place June 7-8 in Scottsdale, Arizona. 
The site voice is critical in implementing mutually beneficial clinical technology, and we are excited to share experiences and ideas that will impact trial technology now and in the future.
Up next is the Diversity & Oncology Site Solutions Summits which will be held March 30-April 1 in Austin, Texas. Each Summit will feature 1.5 days of invaluable learning, networking, and collaboration to address unique challenges in diverse community engagement and oncology research.
Please reach out to members@myscrs.org for your member registration code. Additionally, when you bring multiple site 

member

s, you can receive an additional discount on each registration! View all of our upcoming Summits here.
Regional Meetings Update
Thank you to everyone who expressed interest in being a part of our new Regional Meetings initiative! There is still time to fill out the online form if you would like to be involved! Our mission with these meetings is to establish forums for clinical research sites within the same communities to interact in ways that address local challenges and promote greater site sustainability. These smaller networking groups will be aimed at sharing local site challenges to create innovative and informative solutions. All interested parties will have the opportunity to be 

member

s of the workstream and make regular, direct contributions to the work produced! As we move forward and take next steps in forming the planning committee, please be sure to be on the lookout for important communications regarding the growth of this SCRS Charter!
A Reminder to Share SCRS 

Benefit

s With Every Team 

Member
If your organization has added new team 

member

s recently, don't forget to make sure they are signed up for an account with us. Ensure everyone in your organization is taking advantage of their SCRS 

benefit

s!
To do this, simply have them visit the Join SCRS page. Please reach out to 

member

s@myscrs.org if anyone needs to be linked to your organization's 

member

ship. If you are the primary contact for your organization, you are also able to remove employees that have left your organization. 
Membership Engagement Specialist

We'll See You at These Upcoming Events!
February 6 – 9, 2023
Orlando, Florida
March 20 – 21, 2023
Washington, D.C.
March 8 – 10, 2023
Washington, D.C.
March 31 – April 1, 2023
Austin, TX
World Clinical Trials Conference
March 20 – 21, 2023
San Diego, CA
April 18 – 20, 2023
Boston, MA
Founded in 2012, SCRS is a global trade organization that unifies the voice of the clinical research site community to create greater site sustainability. Representing over 9,500 sites in 47 countries, SCRS membership provides sites with a community dedicated to advocacy, education, connectivity and mentorship. SCRS is an influential voice for sites and an active partner in industry-wide initiatives and dialogues focused on improving the clinical research enterprise. Our Voice. Our Community. Your Success. Join the community.