August 2021
Welcome to the August issue of InFocus, where we provide insights and solutions to help sites and other stakeholders ensure site sustainability.
The 2021 Global Site Solutions Summit is fast-approaching, which means it's "Awards Season" for the SCRS community!
We have several award and survey opportunities that will impact the presentations and insights we share at this year's Summit, so please take a moment to vote, nominate, and make your voice heard!
Be sure to join us at the 2021 Global Site Solutions Summit to celebrate the winner of these awards with all of us, plus hear critical insights from these industry surveys.
Regarding the Summit, we want to reiterate that the safety of all Global Site Solutions Summit attendees is our top priority. We are 100% committed to hosting the Summit on-site in Hollywood, Florida with several safety precautions in place based on local, state, and CDC guidelines. For the latest safety precaution plans, which are reviewed and updated regularly, please visit the Summit Event Safety page.
Are you and your team making the most of your SCRS membership?
We want to remind you that every single team member at your organization is able to create an individual account to access SCRS member benefits!
It is a simple online process that your site employees can do on their own in just a few minutes. To get started, visit the Create Account link on myscrs.org and follow the steps. While creating the account, there will be a prompt to associate with the organization that holds the membership. It's that easy! Don't allow anyone on your team to miss out on our many member benefits, valuable resources, discounts, and networking opportunities. Encourage each staff member to activate their individual membership benefits today!
Speaking of networking, right now is an opportune time to take full advantage of the discount that SCRS members receive on all four annual SCRS Summits. Coming up in October is our Global Site Solutions Summit in Hollywood, Florida. The Global Site Solutions Summit is our largest networking opportunity of the year. As a member you receive 20% off your registration – a savings of over $300!
SCRS truly hopes you will take full advantage of the benefits we offer with your membership. If you have any questions or need any assistance, we are here to help! Reach out to our Member Engagement Specialist, Anne Marie Molster at annemarie.molster@myscrs.org or call 410.696.5080.
SCRS Talks podcast allows our partners and members to address issues of industry concern as well as current events. In this installment, Diana Foster, SCRS Vice President of Special Projects and Strategy discusses how the SCRS Diversity Awareness Program began, the progress we've made so far and its plans to assist sites in recruiting and engaging diverse populations in clinical trials.
The SCRS Diversity Awareness Program was formed in 2016 as an initiative aimed at better understanding the site perspective on diverse enrollment in clinical trials. Since then, the project has flourished and has come to fruition with a significant amount of research that has been done in the area of perception and understanding of research sites' capabilities of diverse inclusion.  The program also has numerous robust activities and calls to action to better equip sites and help them develop their understanding of diversity.
SCRS has completed research over the last four and a half years on an instrument called the Diversity Site Assessment Tool (DSAT) to help sites better understand their position and knowledge related to this area. The DSAT is a 25-item survey designed and tailored specifically for the research site in every  capacity, whether the research side is a freestanding private practice, hospital-based, or academic-based.  The tool has been pivotal in diversity discussions and we are now focusing on how we can develop a strategy and creative new ideas to respond to this important need.
"It was important for us to not just begin developing resources and making assumptions on behalf of sites. We knew we needed to clearly understand the needs of sites and where there were areas for development and improvement in a way that was validated," expanded Foster.
The goal of the SCRS Diversity Program is to provide a solution for the industry to work together to increase the number of patients with diverse backgrounds that are currently enrolled in clinical trials, and we want to see that change happen in the near future. SCRS is currently collaborating with many industry-based constituencies in this area, whether it's pharmaceutical companies, advocacy groups, special interest groups, or the pharma industry.
Sponsors, CROs and sites are viewing the value of this instrument, whether it is for site feasibility or developing an expert panel of sites that have more knowledge on diversity. What we're hearing sponsors articulate is that the tool's scoring capacity will allow them to develop resources for sites that may need additional support, training and education in recruiting diverse populations.
"I think the work that we're doing, particularly with the DSAT, is contributing significantly to industry-thinking.  The tool may be a type of benchmark for the industry as they will be requiring or asking their sites, as part of the feasibility process, to complete the DSAT," said Foster.
SCRS encourages sites to spend 10 minutes taking the DSAT. At the end of the survey, sites will have a cumulative score that will rank them in areas of proficiency. Consider the tool as an opportunity for growth and improvement to take on more trials that have diverse population representation. Like the SCRS mission, the overall goal is to help lead the way for expansion and growth for research sites around the world.
At the upcoming Global Site Solutions Summit, we're going to have some exciting sessions where we'll be talking about this overall initiative and messaging for sites, heightening their understanding of the work that the entire industry is doing. Visit the Diversity Awareness Program Booth #610 at the Summit to learn more about the program and participate in the DSAT.
"It's actually a very exciting time in the area of the expansion of diverse and inclusive populations in clinical trials," Foster concluded. "We're really on the cusp of what I would consider to be a movement in this in this realm. It's an explosion of activity that is going to definitely change the dynamic and the way we approach clinical research as a whole."
Listen to the full SCRS Talks episode below.
How New Regulatory Trends and Electronic Data Management Affect Research Sites Around the World
By Henry Kravchenko, Founder & CEO, Clinical.ly
Patient-facing and site management software enable research sites to reach more patients and improve operational efficiency. However, both technologies come with challenges that clinical research sites should consider before adoption.
Sites are continuing to leverage technology to drive efficiency, scale their operations and improve compliance. Having control of systems provides an operational advantage but also raises new considerations. If a site uses electronic systems, then they are required to comply with FDA 21 CFR Part 11. This compliance involves validating electronic system(s) and amending SOPs to include language describing how the system is employed in research. It's important to note that the technology vendor should be providing validation scripts, sample SOPs, guidance, and support system adoption so it doesn't fall on the sites. Because validation involves performing a set of tasks in the system, the validation process may also be used to train employees on features and functionality while fulfilling regulatory requirements. SOPs should be sufficiently detailed, however making them too verbose may lead to additional maintenance without providing any benefits.
During COVID-19, sponsors expected faster study startup and query turnaround due to the urgent need for a vaccine. This expectation persisted post-COVID and spread to non-COVID studies. Some sites are handling the additional demand on their time by leveraging electronic systems such as eReg and eSource. Some sponsors may help sites by providing access to systems to use for the trial. However, this results in sites using multiple systems and creates more work in the long run. Using many systems across trials duplicates data maintenance tasks and leads to errors. Another issue to keep in mind is the site may lose access to a system after the trial ends or may be asked to pay for continued access.
Some sponsors also require the use of electronic systems. If a site has a system, it could meet the sponsor's request by providing the sponsor with restricted access to their systems. Additionally, sites that own their systems and have agency over their data tend to perform better as measured by staff to study ratio, study startup time, number of queries, query resolution time, and other key measurements. An emerging best practice is delegating the responsibility of data maintenance to a small subset of staff. Doing so centralizes data maintenance while reducing duplicative work and mistakes.
As the trend of employing mobile technology in clinical research opens the door to new regulatory considerations, patients may voice concerns about their data privacy, and sites must be prepared to address those questions. This is becoming increasingly important as the industry is starting to see additional language in the Informed Consent that pertains to the use of mobile technology in trials. Additional training may be required for clinical staff to be familiar with the technology distributed to patients and be able to address patient concerns regarding these technologies.
Patient privacy language is also appearing more frequently in contracts. Sponsors are voicing concerns about General Data Protection Regulation (GDPR) and are starting to include contracts requesting that U.S. sites comply with GDPR rules. This language is already appearing in contracts with U.S. sites that only see U.S. patients. Sites should be aware of the additional privacy and regulatory requirements in GDPR language and make sure they can accommodate it. Also, California recently passed a new consumer privacy act that carries hefty fines for violations and is applicable to businesses that conduct business in CA or with CA residents, irrespective of the site's physical location.
Patient privacy is a prominent trend that is expected to continue as technology and globalization become a more significant part of clinical trials. Although technology brings with it a new set of challenges, sites can differentiate themselves by adopting technology, taking ownership of their systems, and leveraging their own data.
See July's Sites NOW presentation slides and meeting minutes at myscrs.org/scrs-sites-now.
July's Sites NOW Presenters:
James Riddle, MCSE, CIP, CPIA, CRQM, VP of Research Services & Strategic Consulting
Denise Snyder, MS, RD, LDN, Associate Dean for Clinical Research, Duke University School of Medicine
Henry Kravchenko, CEO, Clinical.ly
Overcoming Participation Barriers for Rare Disease Clinical Trials
By Scott Gray
Co-founder and CEO of Clincierge
More than 300 million people around the world are living with rare and ultra-rare diseases, but as the description implies, a relatively small number of individuals are affected by any single condition. Moreover, the very nature of these diseases makes it difficult to reach participants eligible for clinical trials and conduct research related to their diagnosis, treatment, and cure.
Fortunately, the Orphan Drug Act of 1984 incentivizes pharmaceutical companies to study rare diseases, granting seven years of exclusivity rights for approved drugs as well as tax benefits designed to abate research and development costs. Additionally, many in the medical community feel an ethical obligation to help rare disease patients, a large percentage of whom are living with conditions having no known treatment.
Yet even with moral and financial incentives, running a successful clinical trial for a rare disease presents unique challenges for patients and clinical researchers. In addition to the small pool of eligible participants, trial sponsors and site coordinators regularly face overwhelming barriers to participation that require a specialized approach to improve the trial experience for the patients and the outcomes for the organization managing the trial.
Coordinating access on a global scale
Trial participants with rare diseases are frequently very ill or have some level of cognitive or mobile impairment, which means their travel and accommodation plans often require individual solutions. Rare disease studies consist of significantly lower numbers of patients, and they are dispersed across the globe. Ensuring the comfort and safety of these patients takes on an added layer of complexity that requires specific expertise before the trial can even begin.
Companies with patient management experience in clinical trials of rare diseases can help manage the complex needs and alleviate the financial burdens of these patients, allowing research organizations and clinical site staff more time to focus on the clinical aspects of the trial. Dedicated representatives known as patient coordinators provide expertise in coordinating global logistics for patients in clinical trials and offer a support system for patients and caregivers who may be unfamiliar with trial requirements.
Patient coordinators need to understand and help navigate foreign travel requirements for patients involved in global studies, including visas, passports, and cultural differences. Additionally, participants may require translation and interpreter services throughout their involvement in the clinical trial. Ideally, patient coordinators will have some familiarity with the patient's culture and be able to communicate with trial participants in their native language.
Besides managing all the moving parts of a global trial, experienced coordinators will also take time to understand the nature of a specific rare disease and the unique needs it may create for trial participants. This added attention enables the coordinator to accommodate each patient's medical needs with sensitivity at every step of the trial process.
Removing geographical barriers to participation
Recruiting and relocating a patient across the globe comes with its own set of challenges, but a relevant clinical trial may be a rare disease patient's only option to receive medical treatment. The fact that a patient resides far from the trial site shouldn't prevent them from accessing what is potentially their only chance to receive life-saving treatment.
The nature of a rare disease can mean that enough qualified candidates are rarely found in one geographical area. Conversely, ethnic populations affected by rare diseases are often concentrated in remote global locations, meaning that barriers to trial participation are even more significant for them. As such, recruiting efforts must be international in scope, with linguistic and cultural experts available to manage communication. Having a patient coordinator local to the patient, who understands their culture, language, and individual needs, provides greater access and ease for patients.
Coupled with the global dispersion of patients, the limited number – sometimes just one – of trial sites frequently means relocating patients and their families for the entire length of the study. While the lack of a commute simplifies travel arrangements, satisfying the need for long-term accommodations is often more complicated than a short hotel stay. Not only can specially trained patient coordinators help navigate the initial travel complexities of a global study for participants with special medical needs, but they also provide ongoing support and stability for patients. In addition, should an unexpected event occur, patient coordinators are available to help patients, caregivers, and researchers overcome any challenges.
Leveraging patient coordinators to ensure patient comfort
Besides the challenges of global dispersion and relocation, even seemingly simple logistical considerations ─ e.g., wheelchair accessibility, accompaniment of a caregiver, and the availability of medical equipment ─ become factors in the care of patients enrolled in rare disease clinical trials. Overcoming these barriers of geography, language, and transportation are all necessary steps to developing life-saving treatments, particularly for rare disease patients who have limited access to trials from the start.
Further, the challenges of working with pediatric patients introduce special considerations. For example, since more than 70% of rare genetic diseases begin in childhood, patient coordinators often need to relocate entire families for portions of the trial or extended periods. Coordination must then include finding adequate accommodations for a family, helping manage their transition, and ensuring the new environment meets their children's educational needs.
Often, several patients from a family or small ethnic community will qualify for the same trial and wish to travel together, particularly when it involves a trial site physically distant from their homes. Not only does having a patient coordinator dedicated to handling these tasks increase the comfort level of the patients, but it frees up clinical staff and site coordinators to focus on the patient and the accuracy of trial data.
Rare disease clinical trials are often more complicated than trials relevant to larger populations, but they're also financially advantageous for pharmaceutical companies and CROs and critical for trial participants. As we better utilize available resources, we can change the prognoses for these diseases and improve the lives of 300 million people, one trial at a time.
Scott Gray is co-founder and CEO of Clincierge, the leader in patient logistics management for clinical trials. He is a recognized leader and innovator in the world of medical meetings, patient-centered clinical trial support, and healthcare logistics. Scott is dedicated to improving patient-centricity in clinical trials and general medical treatments.
Improving TMF Processes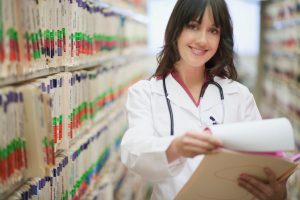 As study start up and document management has evolved, challenges still remain with managing trial master files (TMF). Sites in the SCRS member community shared some ideas on how sites, sponsors, and CROs can work together to improve the process.
Years ago, it was standard for sites to receive pre-populated binders at study start-up. As clinical trials have become more digital, this is no longer standard practice.  Sites shared that the pre-populated binders were a great way for the partnership to start. Without these binders, it takes additional time for sites to populate this information at the critical time of activation when sites are focused on many other operational facets of the trial start up, such as such as internal training requirements, activation announcements, and pre-screening efforts for quick enrollment. Binders may be outdated, but providing sites with all needed information at study start up – digitally or through other means – could vastly help sites to start studies much more quickly.
Additionally, a common issue is that study teams are contacting sites months after the close-out visit requesting long lists of documents that should have been collected at or prior to the COV. Over the past few years, the workload of scanning and uploading TMF documents that the monitor did not collect or they cannot find after study close-out has increased substantially. This means sites are spending hours collecting and submitting these documents, and many of these documents have already been sent to CRAs and CTAs multiple times as well as uploading in eReg, yet they still don't make it to the TMF.
Sites expressed that it is helpful when the CRA keeps up-to-date on the TMF review, just like sites keep regulatory binders audit-ready. Yet many monitoring plans developed by CROs and sponsors provide CRAs with minimal time on site for SDV, let alone regulatory upkeep. Sites suggested that it may be helpful for sponsors provide additional compensation to site staff to accommodate these regulatory requests and TMF reconciliation since they take so much time.
A comprehensive list of what is in the sponsor/CRO eTMF periodically would also be helpful to ensure both files match. This done intermittently would save some hassle at the end of study, prepping for COV, when sites are hunting for a misfiled memo or in need of tracking down something from a long time ago.
To minimize duplicate processes, sponsors an CROs should consider using the eTMF as the eDOCS for sites. Sites and sponsors can utilize a system where the sponsor can go in and upload what they need. Although there is a learning curve for staff, they are hoping it will save time and reduce document requests in the long run.
New technology is transforming the clinical research industry, but there is room to improve processes for TMF management and reconciliation. Sites, sponsors, and CROs can start with better communication and organization internally and implementing some of these site-centric approaches to keep the TMF up to date.
The Scientific and Ethical Imperative for Patient Diversity in Clinical Trials:
What We Can Learn From Evidence Driven Approaches in Multiple Myeloma and Intentional Planning
In this webinar, panelists discussed how the industry is collaborating on the important topic of patient diversity in clinical trials with real examples provided. This webinar also addressed the joint work and recommendations done by FDA, AACR, and working groups to address patient diversity in multiple myeloma. The physician perspective was also discussed with insights on sponsor-driven programs to make these efforts sustainable.
Watch the webinar below:
Panelists:
Roxanne Rodney, MD, Executive Medical Director at Syneos Health
Amit Agarwal, MD, PhD, VP of Hematology and Medical Affairs at Bristol Myers Squibb
Lorena Kuri, Head of Diversity Strategy at Bristol Myers Squibb
Moderator: Nick Kenny, PhD, Chief Scientific Officer at Syneos Health
Learn more about our upcoming webinars. Remember, all SCRS members can attend webinars at no cost and earn contact hours. Diversity-related webinars are free to all sites.
Founded in 2012, SCRS is a global trade organization that unifies the voice of the clinical research site community to create greater site sustainability. Representing over 9,500 sites in 47 countries, SCRS membership provides sites with a community dedicated to advocacy, education, connectivity and mentorship. SCRS is an influential voice for sites and an active partner in industry-wide initiatives and dialogues focused on improving the clinical research enterprise. Our Voice. Our Community. Your Success. Join the community.