May 2021
Welcome to the May issue of InFocus, where we provide insights and solutions to help sites and other stakeholders ensure site sustainability.
On May 20, we're enthusiastically celebrating Clinical Trials Day and what it means for all of us in clinical research. Last year, the SCRS team created the #SCRSRiseUpTogether video to encourage the clinical research industry to stay strong and rise up stronger and better than ever through COVID-19. A year later, we have remained resilient and found ways to continue to connect to one another through online communities, webinars, virtual summits, and more.
This Clinical Trials Day, we asked our site member community for one word to describe what working in clinical research means to them this year. Some of the answers included perseverance, innovation, growth, dynamic, and faith, among many others that convey our collective hope for how far we've come and what the future holds.
What does working in clinical research mean to you right now? 
SCRS members and partners shared their thoughts in a short video.
We also have a special episode of the SCRS Talks podcast featuring Pfizer's Liz Rogers, Head of Global Study and Site Operations, and Sarah Tweedy, Vaccines Clinical Operations Head, who shared some insights about Pfizer's journey through COVID-19 and thoughts on what trends and changes are unfolding for the industry.
Right now, the SCRS team is planning for the Global Site Solutions Summit, which will be in person this October in Hollywood, Florida. Whether you're getting your team together for the first time – or the first time in a long time – the SCRS Global Site Solutions Summit is the best place for you and your team to connect with sites, sponsors, CROs, and solution providers. We will keep all attendees updated with planned safety precautions, including sanitizer stations, temperature checks, reduced capacity throughout the conference and exhibitor areas, and enhanced and more frequent cleaning throughout the hotel and conference areas. Register now to be the first to know which speakers and panelists we have selected for industry-leading and data-driven sessions that will drive the future of the clinical research industry!
Arnaud Dourlens Shares Insights on Clinical Trials Day and the Future of Clinical Trials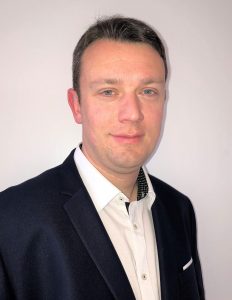 As we commemorate Clinical Trials Day on May 20, it's the perfect time to take a step back and consider how far we have come as an industry – especially in the wake of COVID-19. This year, ACRP's Clinical Trials Day's theme is "We Rise", which could not be more applicable to the innovative collaboration and resilience happening throughout the clinical research community right now.
Arnaud Dourlens, Head of Clinical Supply Chain Operations at Sanofi, shares what Sanofi is doing to support site sustainability and patient-centricity for Clinical Trials Day. "In addition to proudly sponsoring the Association of Clinical Research Professionals ICTD online events, we have several activities planned to highlight the significance of clinical trials through personal testimonials and celebrating the many ways clinical trials have improved quality of life for millions of people around the world," said Dourlens. "We are also holding our first virtual 5K for employees to show how we Go the Extra Mile for Patients."
"All of us at Sanofi are extending our appreciation to the many thousands of dedicated clinical research professionals around the world who undertake a career in clinical research to advance medicine and treatments for patients' needs."
Ultimately, Dourlens believes that the future of clinical trials will be more patient-centric than ever before. With the increase of technologies such as connected devices, advances in-home delivery, and improved virtual communication, clinic visits can be conducted at a time and location more convenient for the patient. Dourlens expanded, "We are going to empower the patient, giving them a better understanding of steps and interactive access as protocol progresses."
"We will be able to capture rich data which will reflect a global view of patients and all of the data linked to the health of a larger population – allowing us to gain a deeper understanding on what are the parameters influencing clinical trials on the wider population. This will be helpful to the entire research team to understand the different effects within a trial of the treatment and to adapt and optimize the protocol accordingly," Dourlens shared. "Clinical trials will become known as the gold standard of care."
Built-in sensors in clothing, phones, and household devices may be able to collect data from patients, effortlessly and continuously, 24 hours a day, and this data will allow sites to adapt more quickly to protocols and conduct more trials. Providing study coordinators with a real-time, holistic view of a patient's health, these adaptive trials may have the potential to improve trial success rates and significantly reduce time and resource costs. This data will truly empower decisions for sites, as they will be able to access and understand this data and use it to improve operations and patient engagement.
According to Dourlens, a major challenge in clinical operations is guaranteeing treatment availability at the right time and in the right place across the globe despite huge uncertainty on recruitment location. Sanofi found a way to improve the process to benefit investigators and ultimately patients by employing machine learning for trial supply management.
He added that despite high scarcity of some innovative drugs, utilizing machine learning and AI makes it possible to speed up access to treatment and secure availability for the patient – creating greater efficiencies in clinical trials. It's imperative that sites have an understanding of this technology so they can utilize it properly and educate study participants on its functionalities as well.
To support its ultimate goal of supporting efficient trials for sites and patients, the SMILE (Sanofi Making Investigators Lives Easier) Program launched three years ago to conduct clinical trials from a site-centric perspective with the goal of improving trial efficiency and helping patients get needed medications faster. Before kicking off the program, Sanofi spent ample time really looking at clinical trial efficiencies with an eye toward reducing the burden on clinical research sites to make it easier for sites and patients to contribute to a greater extent.
As we all continue to look for ways to support site sustainability, patient-centricity, and optimize processes in clinical trials, it's more important than ever for sites, sponsors, and patients to be able to collaborate and communicate efficiently and effectively. And, Sanofi agrees that the importance of the site voice in this unified vision cannot be understated. SCRS and its network of sites and partners are encouraging dialogue and working to find solutions through collaboration so that together, we can rise to embrace the future of clinical research.
The SCRS Oncology Program continues to provide resources that enable oncology clinical research sites to increase efficiencies and improve site sustainability among clinical research sites participating in oncology studies.
The SCRS Oncology online community is a valuable resource where members can ask questions and share knowledge with other site peers and members. By strengthening the relationships between oncology clinical research sites, pharmaceutical companies, and patients, we can all work together to ensure sustainable processes and better efficiencies that will help get needed medications to patients faster. Email onlinecommunity@myscrs.org to join and get started engaging in the Oncology community today.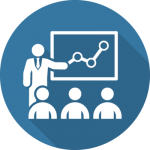 We also have an important update for our two response evaluation criteria in solid tumors (RECIST) Oncology training modules for sites, which consists of the RECIST 1.1 for assessing tumor burden over time and the iRECIST training which is modified for immunotherapy.  We are excited to announce the training modules will soon be available in Spanish and Mandarin as well as English. For those of you with staff that may need to complete the necessary training, we encourage you to participate in these modules in the language of your choice.
These are just two of the benefits SCRS offers to support our oncology site community. As an SCRS member, your site can have access to many resources and opportunities to collaborate with other oncology professionals, especially at our annual Oncology Site Solutions Summit. Join us in our vision to cure cancer!
How TransCelerate & CDISC Can Help Sites Report Serious Adverse Events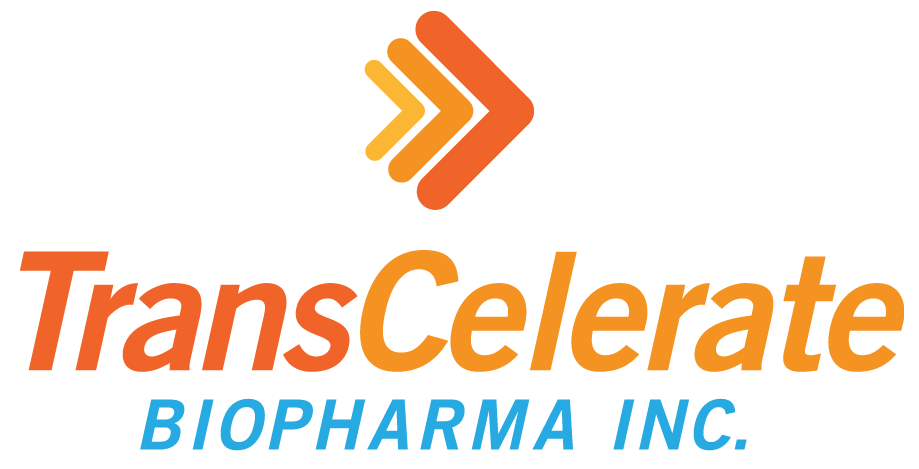 One of the most time-consuming, but necessary, operational tasks that sites must manage is the reporting of Serious Adverse Events (SAEs) during a clinical trial. The FDA reports that it receives over 1 million adverse event reports each year and each report needs to be manually reviewed in a timely manner. Combine that with the SAEs that are reported for all other health authorities around the globe, and the total number of reports that need to be reviewed is staggering.
Patient safety and continuation of clinical trials are dependent on this process. But what counts as an SAE? The FDA considers an adverse event to be serious if it results in death, a threat to the patient's life, in-patient hospitalization or prolongation of existing hospitalization, a persistent or significant incapacity or substantial disruption of the ability to conduct normal life functions, or a congenital anomaly or birth defect.
Then there is the factor of human perception. Without clear guidelines on what is or is not considered an SAE, it is up to each sponsor—and as a result, each site—to log different events for each trial. While sponsors are required to follow the same health authority reporting regulations, there is a lack of standardization across the data fields included on SAE case report forms and SAE paper reporting forms.
The resulting variation can create ambiguity for investigators working with multiple sponsors to conduct clinical trials, leading to delay and uncertainty in the process of collecting a patient safety data set that provides a complete clinical picture of the SAE.
In 2019, TransCelerate BioPharma realized that there was a need to have a common list of common Serious Adverse Event terms that the biopharma R&D industry could follow to increase the quality and comprehensiveness of SAE reports. The organization created the Common Serious Adverse Events Fields Initiative, which gathered contributors from the clinical and pharmacovigilance operations at our 20 Member Companies to compile this list.
In only four months, the Common SAE team conducted a comprehensive landscape assessment to understand the applicable current industry regulations. Following the regulatory landscape assessment, each team member provided a third-party consultant with a copy of the SAE reporting form currently in use by their company. The consultant collected, blinded, and aggregated all data fields into a master list of 1,238 data fields. Simply put, across the participating member companies, despite ostensibly collecting the same data to report to the same regulators, 1,238 differently named fields were utilized — an astounding result that shows the scale of the challenge. This not only highlighted the lack of consistency across trial sponsors but also the challenges facing investigators working with multiple clinical trial sponsors.
The team performed an SAE fields commonality assessment across the 1,238 data fields included in the master list. Once like data fields were grouped together, the team divided the data fields into nine categories containing 833 unique fields. Data fields were assessed for commonality and relevance. For example, all data points related to the collection of concomitant medications were grouped together.
At the end of this multi-phase approach, the master list became a list of 133 unique data fields to comprise the list of common SAE fields that would provide a complete clinical picture of a serious adverse event. This final list was cross-referenced and compared to the industry guidance and regulations reviewed during the initial regulatory landscape assessment to ensure compliance with regulatory safety reporting requirements without sacrificing data quality or comprehensive data collection.
TransCelerate's final result is the "Common SAE Fields Project Overview & Outputs" slide deck and methodology. Once completed, TransCelerate transitioned this deliverable to Clinical Data Interchange Standards Consortium's (CDISC) CDASH SAE Standard team in late 2019. Five team members from the TransCelerate SAE Common Fields team also transitioned to the CDISC team as volunteers to serve as subject matter experts.
CDISC has worked for the past year to develop this new industry standard surrounding SAE data collection. In early April 2021, CDISC published its CDASH SAE V2.0 Supplement, which captures how to structure serious adverse events (SAE) concepts for regulated clinical trials and align with E2B (R3) Electronic Transmission of Individual Case Safety Reports Implementation Guide—Data Elements and Message Specification.
CDISC's new standard closely matches TransCelerate's recommended list of common SAE fields. The CDASH SAE Supplement v2.0 expands AE and other domains from the CDASH Model v1.1 and its Implementation Guide, CDASHIG v2.1 as well as Controlled Terminology to include additional data elements that capture information in an SAE form, facilitating Sponsor generation of an E2B message for reporting of an ICSR to regulatory authorities.
Developing and adopting an industry-standard around SAE data collection is expected to add inherent value across patients, sites, sponsors, and health authorities. An industry standard is expected to optimize clinical trial safety data collection and provide efficiencies in the SAE data collection and reporting processes, including the potential to reduce the number of SAE case versions required to obtain a comprehensive SAE report. Earlier availability of high-quality comprehensive SAE reports will protect patients from unnecessary risks and support detection of important safety signals and the development of a robust safety profile.
These efforts underscore the importance of collaboration. The ability of pharmaceutical companies, investigators, and health authorities to work in partnership to bring new medicines to market for the benefit of patients and human health is a critical mission we can all stand behind. Development of a standard robust process for SAE reporting to support patient safety is one significant way to help achieve this goal.
Clinical Tech: The Good, the Bad, and the In-between of the Site Experience
Wayne Baker
Chief Commercial Officer
Greenphire
The March meeting for the SCRS Sites NOW program talked about Clinical Tech: The Good, the Bad, and the In-between of the Site Experience to discuss when clinical tech toes the fine line between beneficial and burdensome. Industry leaders Wayne Baker, Chief Commercial Officer of Greenphire, Bill Dirkes, M.D., M.B.A., Founder and President of DocuTrial, and Taryn Collett, CCRC, Regional Director of Clinical Operations at Meridian Clinical Research spearheaded a compelling panel discussion of the opportunity of clinical tech in 2021.
Panelists acknowledged that clinical tech had garnered a spotlight in the decentralization driving pandemic-era clinical research, as it was essential in the facilitation of remote data collection. They contemplated three central questions: How can service providers optimize products? How can sites facilitate smooth implementation? And how can sponsors help?
The responses to these queries tackled each pivotal point in the sequence of inception of the service to its actual deployment in a study. First, in the design phase, communication is key. Service providers need to listen to sites to understand precisely what their needs are. In breakout discussions, site executives stressed that their highest priorities for product investment were those centered on integration, compatibility, single sign-on capability, and study dashboards. It was suggested by panelists that service providers survey customers regularly on their evolving needs so that the product devised will meet them.
Interspersed in the discussion were various interactive polls. When asked as to the number of systems used by site staff, 35% said more than 15 – while not surprising, that is a staggering number. The learning curve, plus maintenance of so many clinical trial technology platforms can be more than some clinical research sites can support, leading to the dreaded "one and done syndrome."
Technology can certainly provide solutions to many site challenges, but at the same time, can add complexity and be a drain on resources if not implemented well. The panel tackled these issues head-on, with the following taking center stage:
Purpose-built technology: In order for technology to truly solve the workflow challenges often experienced by sites, it's essential for systems to be specific to clinical research and understand the day-to-day experiences of researchers. Rather than just any telemedicine program, it is crucial to have platforms that embed clinical visit data in one integrated view. Furthermore, instead of using traditional accounts payable methods or basic gift cards for patient payments, it is much more efficient for site staff to use an integrated payment platform for patient reimbursements with patient visit schedules and other control mechanisms built into the system.
Platform Integration: Simply put, sites don't want to use disparate systems. They're looking for an integrated experience. Creating synergies through systems such as the Shared Investigator Platform (SIP), which can bring together many solutions into one interface to simplify site staff user experience.
Feedback loop: When creating technology tools or enhancing existing software solutions, it is essential that this isn't done in a vacuum. Involving sites in roadmap planning can help ensure that the tools developed will work as needed and thereby adopted. Examples can include regular satisfaction surveys, user forums, and more. Another quick tip on how to ensure that new innovations will be embraced by sites is to inquire about other applications currently a part of their environment. What CTMS is being used and why? What patient survey tools are becoming preferred? Look for leading solutions that have gained market traction and endorsement by sites and participants. Sponsors are wise to assess and consider software solutions that can be used on a broad scale and become a standard part of their toolkit.
Technology Training: In addition to developing software solutions with the site experience in mind, it is crucial that site users are properly trained on how to use the tool effectively and also what's in it for them. Once implemented, there is a greater chance for success when staff are properly trained but are also motivated to use the tool because they recognize the value it provides to them and their organization.
The Future of Technology
Technology is leading the transformation of daily activities in both our personal and professional lives. For clinical research sites, technology can automate labor-intensive processes, mitigate errors thereby improving the overall quality of their work and ultimately help sites achieve desired outcomes more quickly and with less cost.
Yet any change can often bring fear or even resistance. The session further explored ways to overcome these hurdles, specifically by channeling the emotions that employees have and reminding them about the value that an effective technology solution can provide. So, we should listen intently and tackle trepidation and resistance head-on. Oftentimes, early resistors can be converted into your best champions of technology and innovation.
One sponsor in the breakout talked about the importance of communication when driving adoption of technology. Specifically, she conveyed that ROI must always be communicated to sites upfront and throughout – why the technology will make processes easier and replace the pain points of the past.
It is vital that sponsors, CROs, and clinical research sites fuel the innovation path with solution providers.  It is of equal importance that those solution providers actively listen to the needs of their customers and use it to prioritize their innovation roadmap. It was enforced that the service provider's job is not done when the product is up and running at the site. Instead, there should be a continuing relationship with open communication that solicits feedback from users constantly. It was proposed in the breakout discussion that a chat feature be part of each product so that users can receive on-the-spot assistance when faced with a problem.
A theme that emerged in the discussion of the sequence of service selection and implementation is the need for collaboration. One clinical executive provided a succinct summary of this sentiment: "We need more synergy. Synergy between the creators of clinical tech, the sponsors who select them, and the sites who are using them." Once this is attained, the frontier of clinical tech in 2021 and beyond will be boundless.
And with the Society for Clinical Research Sites doing the great work that they do and creating forums such as the Sites NOW program, we will be firmly on a path to ensure the site experience is properly represented in the advancement of all clinical technology solutions.
---
About the Author:

As Greenphire's Chief Commercial Officer, Wayne is responsible for the global commercial strategy of the rapidly growing organization, including the execution of sales and marketing programs. Wayne is a proven strategic sales executive with more than 25 years of commercial experience in technology and life science industries.
Prior to joining Greenphire in 2016, Wayne served in numerous senior leadership roles at Advanced Health Media (AHM), a leading global provider of SaaS-based solutions designed to manage compliant interactions with healthcare professionals and organizations for the highly regulated life sciences industry. During his tenure, Wayne helped establish AHM as the market leader, playing an integral role in the organization's 1500 percent revenue growth during a four-year period, with continued global expansion thereafter. Earlier in his career, Wayne gained sales leadership and industry experience at Parametric Technology Corporation (PTC) and Brent International. He earned his bachelor's degree in Chemical Engineering from Drexel University.
Wayne resides in the Philadelphia area with his wife and four children. When not tending to business matters, Wayne is a dedicated coach and active spectator of his children's sporting events, and also enjoys playing golf and entertaining friends.

Patient Engagement: What Matters Most
Ken Getz
Founder and Chairman, CISCRP
Director, Research Professor, Tufts University
April's Sites NOW meeting with Ken Getz of CISCRP and Tufts Center for the Study of Drug Development and Casey Orvin of StudyKIK explored what successful patient engagement looks like, and how we can strengthen it throughout the pre-study, post-study, and touchpoints in between. Now more than ever, successful patient engagement practices include convenience, connection, trustworthiness, and truthfulness.
From the April Sites NOW discussion, it was clear there is a prominent opportunity to develop a content marketing strategy that can be shared from site to site to help them get started building awareness and engaging with their local and target communities through social media, video discussions, text messaging and more. It was clear that activating a "one size fits all" approach to recruitment and patient engagement will not be successful if we want to reach and establish trust within diverse patient communities. Multiple forums for disseminating messages are needed as well as empathetic, personalized and strategic messaging to develop meaningful and beneficial relationships with patients. By finding ways to foster relationships within communities, we can better understand the patient profile and create an experience to keep them informed and engaged about clinical research.
A compelling challenge the industry is working to address is increasing awareness and literacy surrounding clinical research as a whole. A 2017 CISCRP Perceptions & Insights Study showed that a majority of the general public doesn't know where clinical research is conducted, can't name an agency that oversees safety, are not aware of how much time it takes to develop a new medical therapy, and can't name a living scientist in clinical research. During the pandemic, the number of people who perceived clinical trials as unsafe and who were unwilling to participate in a study increased substantially.  When patients have a better understanding of what clinical trials are, how they work, and their impact on society, the industry can establish and maintain trust with the public that will shift towards easier recruitment and engagement.
Social media use has soared during the pandemic, and our industry has a unique opportunity to connect with patients like never before. Within online communities, communication should be focused on more than posting and discussing trials. Sharing entertaining content that is relatable to patients is a simple way to keep patient communities interactive in meaningful ways. Engaging with these communities will also allow us to offer greater transparency and disclosure about clinical research processes. To strengthen patient engagement post-study, it's critical to convey appreciation and value and establish ongoing connection and support. Post-trial, CROs can share results of studies so study participants can better understand the value of their participation.  Then, patients may be will be more willing to share their trial experience with others.
Continuing to minimize the complexity of patient experiences and creating convenient procedures and protocols is another top priority to facilitate better patient engagement. Patient Advisory Boards and Professional Advisory Panels are some of the top patient-centric activities currently being implemented and piloted among clinical research organizations. Utilizing emerging strategies and technologies that were deployed in recent years or due to the pandemic can continue to help increase patient engagement in trials as well, including telemedicine, remote monitoring, eConsent, home visits, wearable devices, direct-to-patient drug delivery, and other modalities. By increasing convenience of participating in trials, we can increase willingness to participate and keep patients engaged throughout the trial and beyond.
April's Sites NOW meeting also discussed the importance of engaging with healthcare providers and keeping them informed of study opportunities so that patients will be much more likely to participate in a trial. According to a 2019 survey by CISRP, 83% of patients consider their physician's recommendation a top factor influencing their decision to participate. Additionally, 68% of patients rate their HCP as the top preferred source for information about clinical research and 71% of patients say that they would speak with their physician or nurse prior to deciding to participate.
Building a relationship of trust through consistent and predictable interaction over time (BRT) should be the focus for stronger patient engagement strategies. It's imperative for sites to be committed, dedicated, and engaged with patients and HCPs. Once we have established trust, we can facilitate discussions, garner feedback, and hear insights and concerns directly from patients.
Join the next SCRS Sites NOW meeting, convening every month. For details, visit https://myscrs.org/scrs-sites-now/.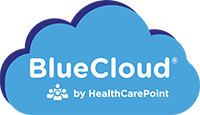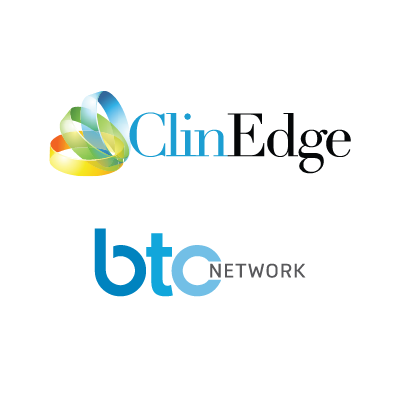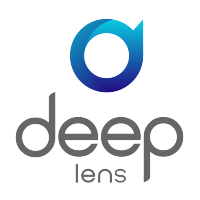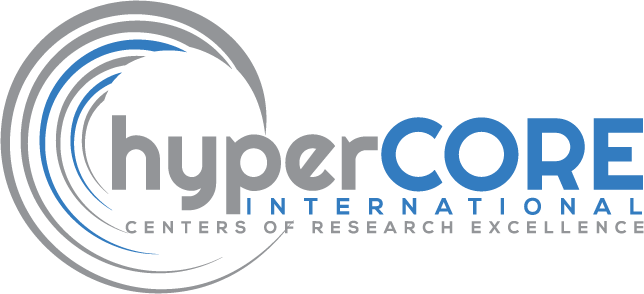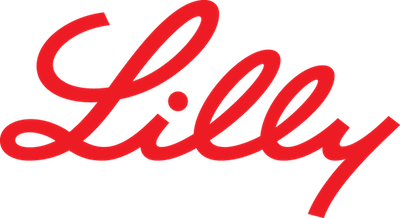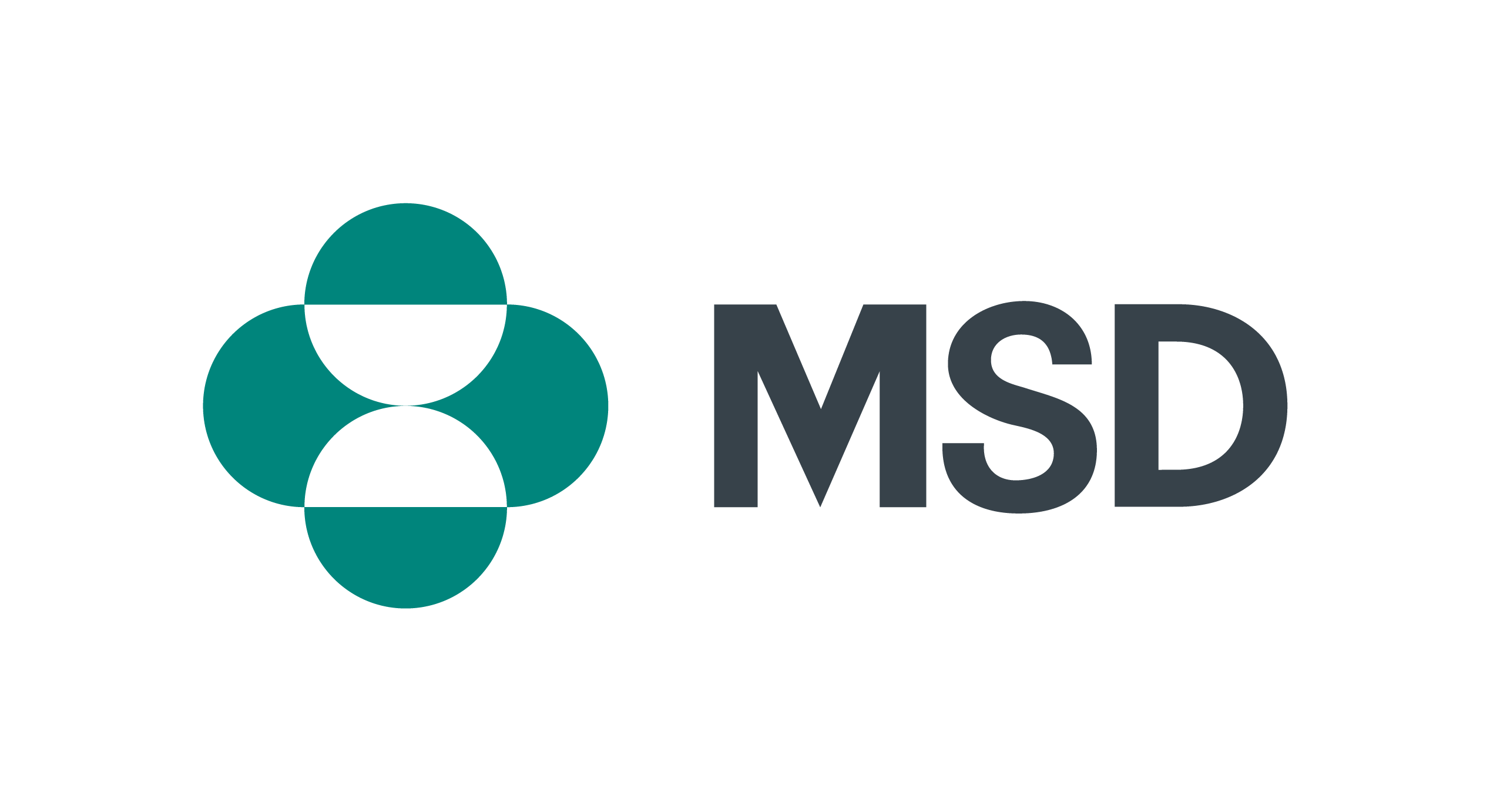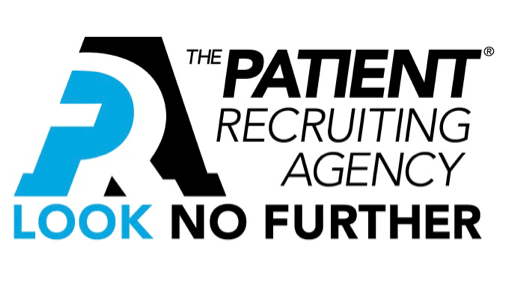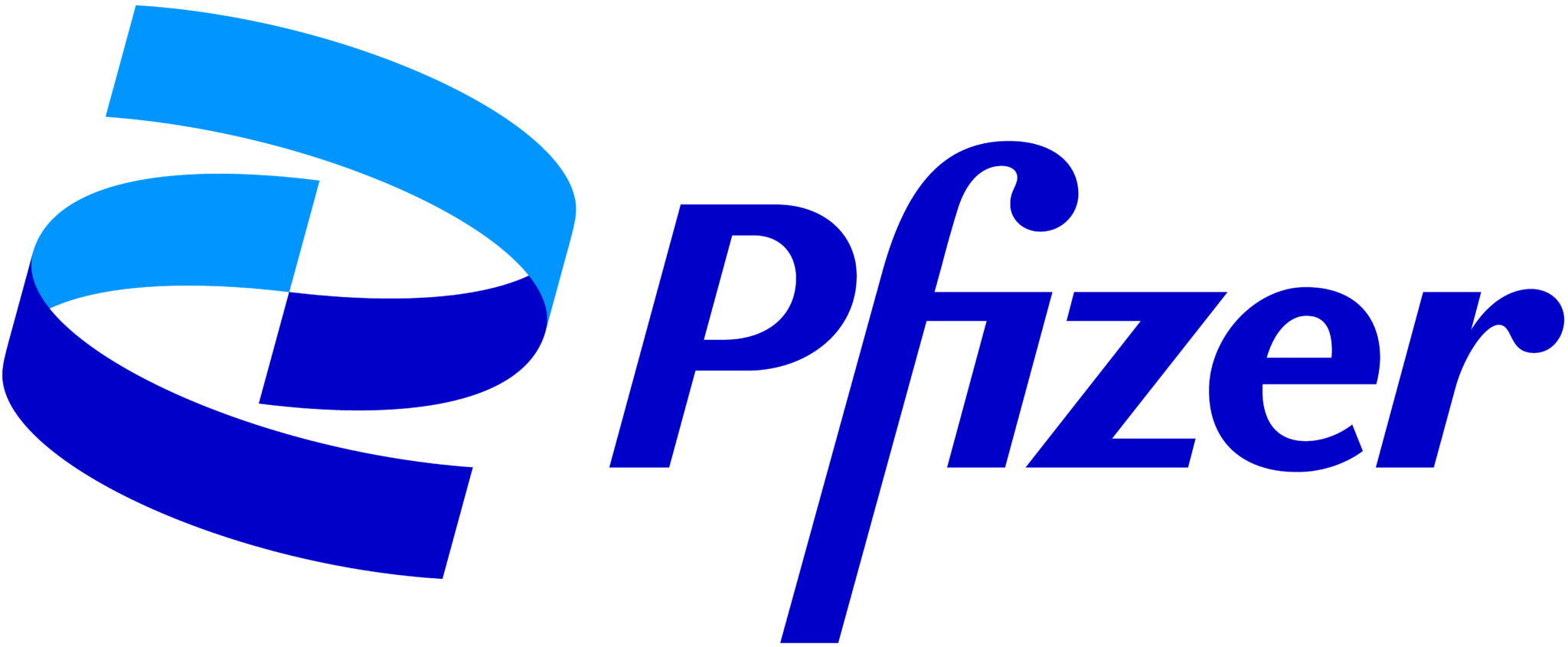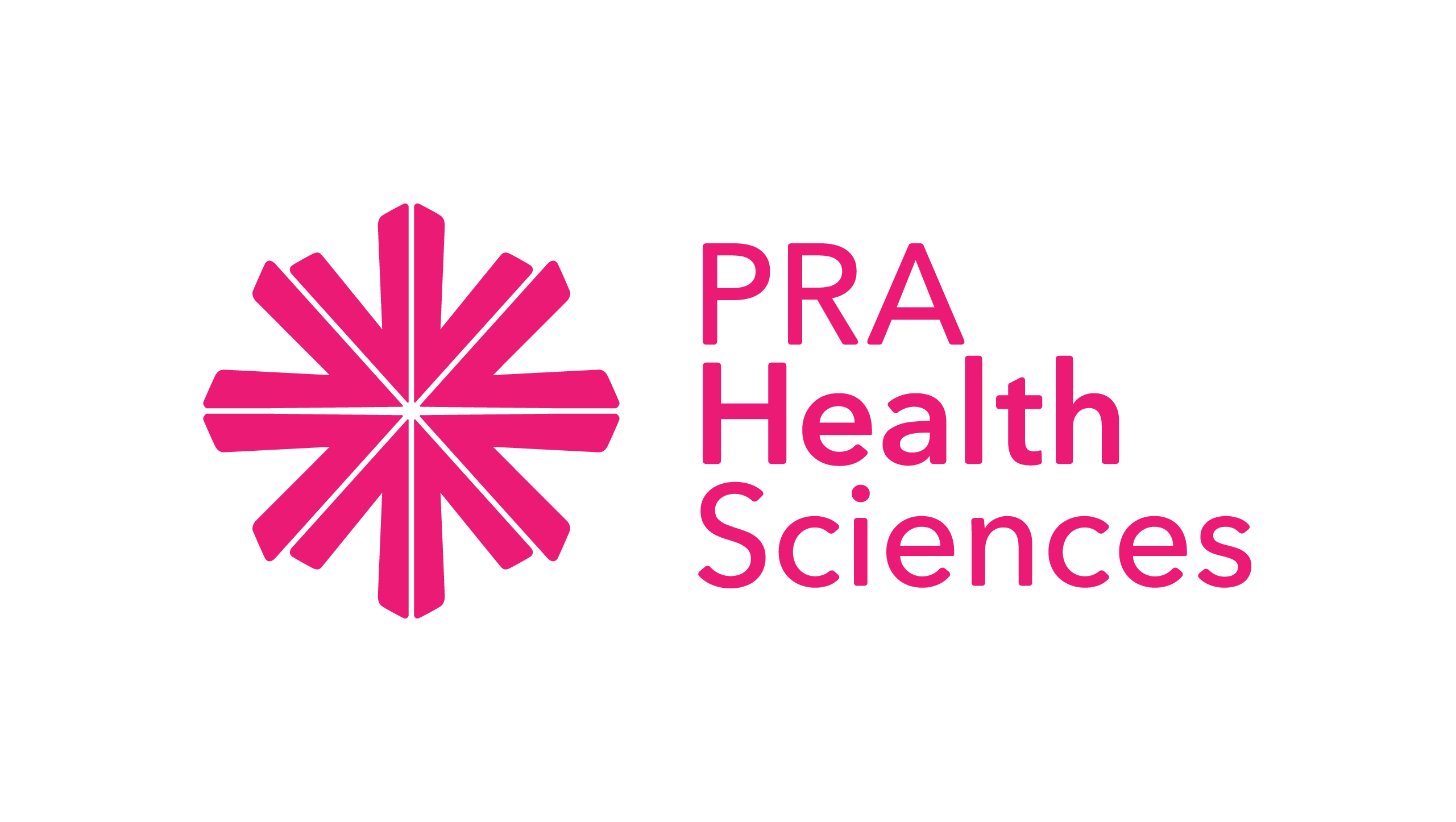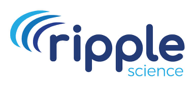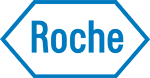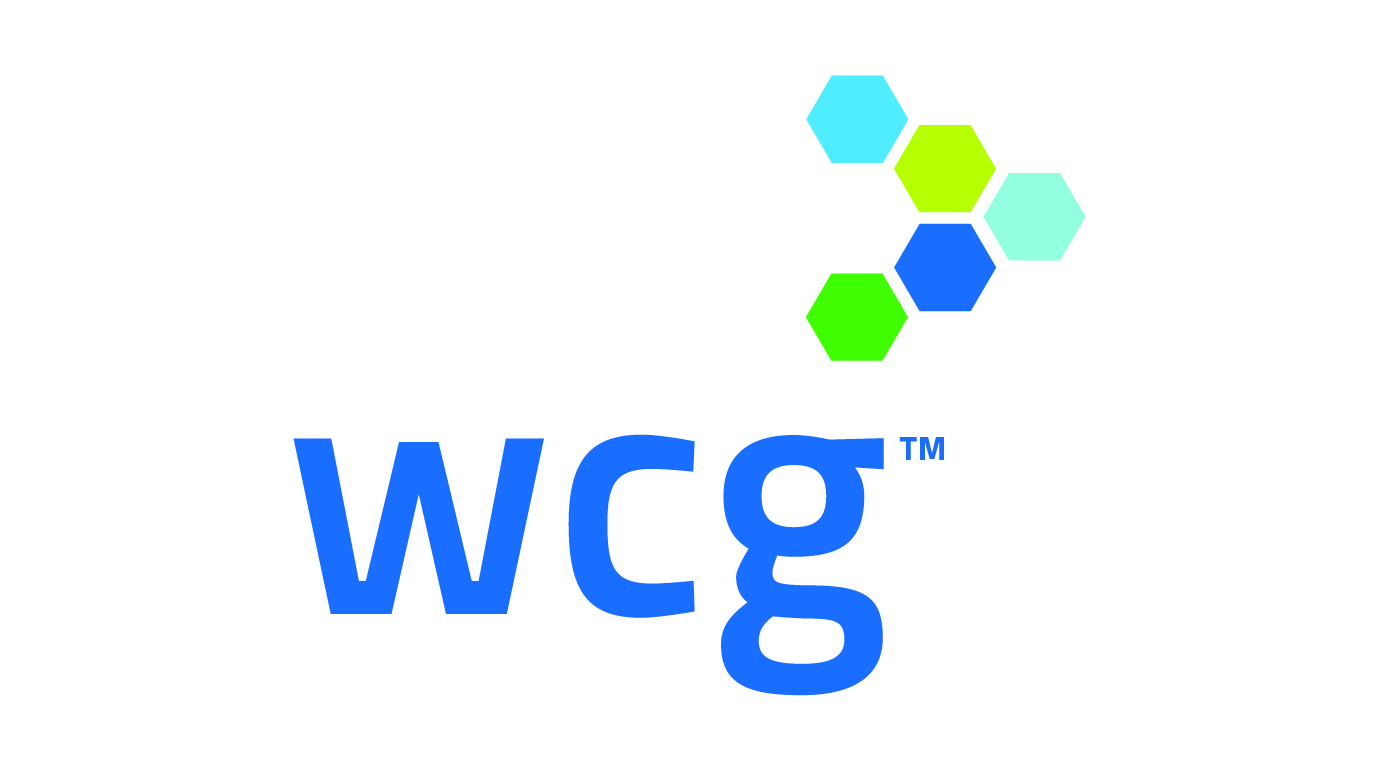 Sites NOW Participating Organizations
AbbVie  |  Accel  |  Accellacare (ICON Plc)  |  Advarra  |  AstraZeneca  |  Bio-Optronics  |  BRANY  |  Bristol Myers Squibb  |  BTC/ClinEdge Site Networks  |  Clearwater Cardiovascular Consultants  |  ClinEdge  |  Clinical Site Partners, LLC  |  Clinical Trials of Texas, Inc.(CTT)  |  Clinical.ly  |  Clinvest Research  |  Complion  |  Covance  |  CTMD Clinical Research  |  DM Clinical Research  |  East Coast Institute for Research  |  Elite Research Network  |  Evolution Research Group  |  GlaxoSmithKline  |  Greenphire  |  HCA Healthcare  |  ICON, plc  |  Janssen R&D  |  LMC Manna  |  Research Medical deScriptions  |   Medix  |  Medpace  |  Meridian Clinical Research  |  Northwell Health  |  OrthoIllinois  |  Oviedo Medical  |  Research  |  Parexel  |  Pfizer  |  Pharmaseek  |  PMG Research  |  Prime Site Research Solutions  |  RealTime Software Solutions  |  Ripple  |  Science Corporation  |  Roche  |  RX Trials  |  Sanofi  |  Sentral Clinical Research Services  |  South Broward Research  |  StudyKIK  |  SubjectWell  |  Suncoast Clinical Research  |  Syneos Health  |  Synergy Clinical Research  |  Total Clinical Trial Management  |  Trifecta Clinical  |  Veeva  |  Veterans Research Foundation of Pittsburgh  |  VirTrial  |  WCG  |  PharmaSeek
Founded in 2012, SCRS is a global trade organization that unifies the voice of the clinical research site community to create greater site sustainability. Representing over 9,500 sites in 47 countries, SCRS membership provides sites with a community dedicated to advocacy, education, connectivity and mentorship. SCRS is an influential voice for sites and an active partner in industry-wide initiatives and dialogues focused on improving the clinical research enterprise. Our Voice. Our Community. Your Success. Join the community.