February 2020
Welcome to the February issue of InFocus, where we provide insights and solutions to help sites and other stakeholders ensure site sustainability.
It is no secret that financial pressure is a leading stressor for clinical research sites. SCRS has historically taken a strong stance on improving payment to sites, with frequent webinars, publications and Summit sessions addressing payment negotiations, the amount paid, timeliness of payments and similar topics.
Put simply, sites cannot efficiently do their job without adequate payment. The more effectively sites are able to run their studies, the more successful the clinical research industry is as a whole in bringing better medicines to patients faster.
Each year, SCRS conducts a Site Landscape survey to gather data on the state of global clinical research sites related to key areas such as site partnership, communication, study start-up, feasibility, financials and technology use/adoption. The data are presented at the Global Site Solutions Summit and each annual Summit thereafter. Included in the survey are questions related to sites' preferred payment schedules.
As expected, the majority of sites (79%) indicated that they prefer monthly payment terms over bi-monthly or quarterly. Compared to last year's response (77% favoring monthly payment terms), this shows a consistent trend toward preferring monthly payments. Many sponsor and CRO partners have responded in kind by adopting policies that enable them to offer monthly payment to sites. This in turn allows sites to pay their operating expenses, including the salaries of their hard-working staff, reliably and without needing to dip into emergency funds or default on the payments required to keep the doors open.
It would likely create a hardship for anyone to receive their salary on a monthly vs. a bi-weekly basis. Yet historically, we have expected sites to function efficiently with bi-monthly or even quarterly payments – and that doesn't take late payments into account! It is encouraging to see small yet continued increases in the number of sites that are receiving monthly payments from their funders.
Similarly, SCRS asked sites to indicate the most frequent payment terms received in their clinical trial agreements (CTAs), and the resulting data are promising. Since 2017, monthly payments have increased by 20% – this is significant, and this shift should be celebrated. SCRS applauds the sponsors and CROs that have listened to site needs over the years and adopted policies that include monthly payments to sites. We encourage the 39% of funders that are still paying on a quarterly basis to re-examine this practice and reflect on how hard it is to run a business when payment comes only four times per year.
When examining how many sites attempt to negotiate a quarterly or bi-monthly payment schedule to a monthly payment schedule, we see slightly mixed results. While 60% of sites attempted to negotiate for monthly payment terms every time in 2018, this number dropped to 53% in 2019. It is unclear whether the decrease in sites attempting to negotiate for monthly payment terms is indicative of a shift in requests from the site, or a result of the contract already including monthly payment terms. Regardless of the answer, we endeavor to reach the remaining 47% of sites – especially the 26% of sites that negotiate for monthly payment only some of the time or never – and encourage them to fight for fair payment. The more unified the site community is on this need, the higher the likelihood that more sponsor and CRO partners will join those who are already paying on a monthly basis.
However, site success in negotiating to monthly payment terms dropped from 9% in 2018 to 6% in 2019. Although the drop is small, the change is significant given the overall low success rate of convincing funding partners to shift quarterly or bi-monthly payment terms to monthly. Interestingly, when we shift our focus to the 15% of sites who negotiate for monthly payment terms most of the time vs. all the time, we see a substantial increase in overall success. This is both in terms of change per year (42% in 2019, which represents a 10% increase from the previous year) and in comparison to the attempts to negotiate (15% make an attempt most of the time with a 42% success rate).
As SCRS' President Casey Orvin shared during 2019's Global Summit Site Landscape session, "When we come together to create needed change, that is when we see results." SCRS applauds both sponsor/CRO efforts to meet sites at the level of their need regarding payment terms, and sites for advocating on behalf of their needs. It is this advocacy and action that continues to strengthen the global site community's voice and not only demonstrates a need for change, but creates it.
Technology Innovation for Evolving Sites (TIES)
Change Management: Navigating Clinical Trial Technology Adoption
The clinical research industry has gained a reputation for being slow to adopt new technologies. While other industries are years ahead in technology implementation, the adoption lag is to be expected in such a highly regulated environment.
Furthermore, most site employees are so busy that they do not have the time to dedicate to learning new systems and processes, and even if the requisite trainings are completed to develop this knowledge, integrating new systems into an overwhelming workload is beyond the capacity of most site personnel. When sites do adopt new technology, either because they have chosen to or because it was required by the sponsor, they often end up having to navigate so many systems that the intended efficiency is never realized.
Yet no one can deny the inherent value of technology and the importance of modernizing the clinical trials landscape. Sites, sponsors, CROs and solution providers alike have spent the last few years trying to identify ways to simplify technology adoption. Following are suggestions to consider for both sites and their industry partners:
Address skepticism and the fear of change up front. Sometimes – especially when working at breakneck speed – the unknown creates resistance to change. How long will this new system take to learn? What issues will we encounter? What are the costs associated with it? Will it actually work as it is intended to? Aversion to change suffuses all of life in general and is easiest to mitigate by addressing it up front. If sites are asked to adopt new technology without being provided answers to their questions and concerns, they are far more likely to resist. Sponsors and CROs should check in with the site early on to see what their concerns are and provide solutions that make introducing a new system at their site feasible and achievable rather than a burdensome requirement.
Adequate training is an absolute necessity. Telling sites that adopting this new technology will inevitably increase their effectiveness is not enough – thorough training is needed to ensure successful adoption. Create and test training and education guidelines before asking sites to adopt a new system.
Be realistic about the projected adoption timeline. While we all want to realize the benefits of implementing something new more or less immediately, it is crucial that both sites and sponsors/CROs set a realistic timeline for adoption. Site staff will need time and resources to learn how to utilize the new system as well as the opportunity to test its use before actually adopting it in a clinical trial with its own unique timeline that often cannot be put on hold while a system is debugged or staff members muddle through the learning process. If sites have adequate time to learn, adoption will go more smoothly.
Understand that time equals money. Sites need to be reimbursed for the time they spend learning new technologies, especially if they are required to adopt them. Period. Sponsors/CROS: include this in your budgets. Sites: if it isn't included, negotiate for it.
The benefits of modernizing the clinical research industry are numerous. Increased flexibility, access to larger patient pools, real-time access to data, increased ability to accommodate patient needs, reduction of errors and increased opportunity for standardized processes are just a few of these benefits. SCRS firmly believes that the future of clinical research lies in digital innovation, and we are committed to providing our member sites with the tools needed to bring their sites into the digital age.

Reasons to join us at the 5th annual European Site Solutions Summit in less than two weeks!
Keynote & Plenary Presentations

Clinical Trial Trends in Central & Eastern Europe

Is Central and Eastern Europe (CEE) gaining or losing market share in the clinical trials industry? Which countries and regions are leading globally? Can the reputation of a country be measured? Are the leading sponsors in CEE the same as those globally? What is the average number of sites per trial in CEE, and how is this benchmarked against other markets? This session will answer these questions and more as we uncover recent geographic trends in global clinical trials and learn how CEE is faring against stiff global competition.

Real Doctors Cry Too: When a Physician Becomes an Oncology Patient

Although clinical trials are crucial in order to move treatments forward, physicians have an obligation to determine if participation is a suitable option for each patient. At times, patients who see a clinical trial as their last hope may even need to be protected from participation if it will not improve their remaining quality of life. Dr. Prevoo is an intervention radiologist diagnosed with lung cancer. He wrote a book on his experience as a physician and patient called Real Doctor's Cry Too (currently only available in Dutch).  Join Dr. Prevoo as he shares his journey with you and the valuable lessons learned.
Updates to European Regulations (ECTR/MDR): What to Expect & What Should Happen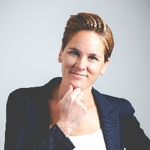 What is the European Clinical Trial Regulation (ECTR)? How does it work and what should sites do to prepare for it? Further, what is the Medical Device Regulation (MDR) and how will its implementation impact trials and sites? What can sites do now to prepare for these new regulations and ensure innovative medicines and devices continue reaching patients? Join this session to hear answers to these questions and more.
New Location!
This year's European Summit has moved from London, England to a beautiful hotel on the coast of Lisbon, Portugal! There's no better place for experiencing the beauty of the Lisbon coast than Hotel Cascais Miragem. Allow yourself to be inspired by the magnificent scenery and be prepared to feel really special at a truly unique destination where your smile is our priority.
New this Year! Oncology-focused Sessions
More than 50% of clinical trials are in the oncology therapeutic area. This year's European Summit has been extended to accommodate more than 20 oncology-focused plenary and breakout sessions to support your organization as you transition or expand your work in this important area of clinical research.
Boost Your Business
The European Summit's exhibitor hall will be full of opportunities to meet partners with whom you can collaborate to expand and grow your business in clinical research. See who you will meet in the expo hall here.
Are You Convinced?
Join Us – Register Now
CTTI Webinar Provides Insight About Embracing the Value of Patient Engagement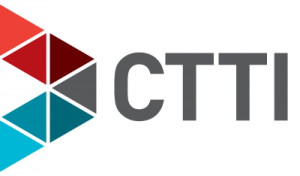 The value of patient engagement is increasingly recognized as a critical aspect of clinical trials. All stakeholders, including sites, must be aware of – and encourage sponsors to use – resources that enable and drive patient engagement in clinical research. To help, the Clinical Trials Transformation Initiative (CTTI) is hosting a free public webinar on Thursday, February 27th at noon EST. The webinar will focus on actionable resources that will help identify patient engagement activities that bring high value – financial and otherwise – to sponsors, sites and patient groups.
The webinar's presenters, Joseph DiMasi of Tufts University and Jaye Bea Smalley, formerly with Celgene, will discuss:
New findings on the factors that sponsors and patient groups should consider when evaluating potential engagement activities.
A new resource that will provide recommendations for variables to input into expected net present value models.
Resources for sponsors to build their own financial model that can be used to estimate the value of patient engagement on key business drivers such as cost, risk, revenue, and time.
An online prioritization tool that patient groups and sponsors can use to collaboratively identify high-value opportunities to work together.
Since its founding in 2008, CTTI has focused on ensuring that patients are engaged as equal partners across the research and development continuum. Engaging patients in the design and conduct of clinical trials has the potential to shorten development times and increase technical and regulatory success rates. This was demonstrated recently in a CTTI study that modeled the financial impact of patient engagement activities based on published benchmark data. The results demonstrated substantial returns on investments.
Just as a rising tide lifts all the boats, patient engagement benefits all stakeholders. Sites can do their part to encourage greater patient engagement by alerting sponsors to resources such as those produced by CTTI to aid in sponsors' planning of efficient and high-quality trials.
Founded in 2012, SCRS is a global trade organization that unifies the voice of the clinical research site community to create greater site sustainability. Representing over 9,500 sites in 47 countries, SCRS membership provides sites with a community dedicated to advocacy, education, connectivity and mentorship. SCRS is an influential voice for sites and an active partner in industry-wide initiatives and dialogues focused on improving the clinical research enterprise. Our Voice. Our Community. Your Success. Join the community.