May 2020
Welcome to the May issue of InFocus, where we provide insights and solutions to help sites and other stakeholders ensure site sustainability.
SCRS Rise Up Together
On International Clinical Trials Day we launched a tribute to the research site community, SCRS Rise Up Together, to recognize the resilience and collaboration in the face of the COVID-19 pandemic. We at SCRS are honored to be part of such an incredible community and we're here to help the research community rise up together. Whether you are with a site or an industry partner to sites, watch our video from Clinical Trials Day and share your message on social media of support for research sites using the hashtag #SCRSRiseUpTogether.
We look forward to when we are able to meet together again as a community. In challenging times, Rise Up Together is a fitting theme recognizing the commitment research sites have to bringing new treatments to patients around the globe. While we are physically apart, we continuously hear stories of sites are pulling together and sharing their resources and best practices with others. Every day on the SCRS online community forums, site discussions include conversations about where to source PPE, best practices for patient communication, navigating the remote site monitoring environment, and more.
Sites are on the frontlines of clinical research and a vital piece in the process that brings new medicines and therapies to patients… our loved ones… our friends.  We are confident that the perseverance of sites will bring clinical research through these trying times.
Sincerely,
The SCRS Team
Monitoring Restart: Advice from the SCRS Oncology Board
Restarting site monitoring activities will be challenging, but it is also an opportunity to improve clarity about monitoring needs, expectations, and efficiency in how monitoring is conducted. From remote monitoring, through the first on-site visits, to eventually returning to a regular monitoring schedule, communication between sites and sponsor/CROs will be vital. We have provided key considerations from our Oncology Board members from multiple perspectives in order to give the industry guidance and direction. Our recommendations include specific ways to improve communication so we can move forward together with improved transparency and trust.
How can sites manage clinical trial monitoring availability once on-site monitoring restrictions are lifted?
Remote Monitoring: Before on-site monitoring resumes, as much remote monitoring as possible should be completed. Remote monitoring reports and follow-up letters should contain a clear outline of the monitoring backlog to efficiently communicate and document the outstanding needs. It is recommended that sites assess their current study contracts and ensure that any additional technology and staff resources used to complete remote monitoring activities are included. If these activities are not currently covered, sponsor/CROs should be notified and a contract modification request should be made.
On-site Priorities: When on-site monitoring resumes, sites will need to consider a number of logistical considerations and have a plan to communicate their needs and requirements. Sites and sponsor/CRO partners should be communicating proactively about what needs to be accomplished once on-site monitoring resumes. Sponsors/CROs will need to be aware of the total picture the site is facing in order to set their expectations appropriately.
Data Status Review – Sites might consider creating a one-page form to send to their monitors to initiate the conversation.

The form could collect information as to when the monitor anticipates being available to return to the site and dates of availability to start penciling in a schedule.
It should also request from the monitor a backlog report that gives an executive summary of the scope and importance of the data backlog for their specific study. The summary is recommended to include a patient status summary, total query count, prioritization of safety data versus standard data, priority patients highlighted (such as currently on treatment, survival, etc.), timelines for upcoming data reviews, and any other relevant considerations such as interim or final database lock timelines.
After taking the above into consideration, sites may need to limit monitors/studies to a fairly distributed number of seats/days so all study teams have a chance to get their monitors back on-site sooner rather than later to deal with the SDV backlog. This may require scheduling triage visits based on phase and active study/patients. Studies with patients currently receiving study treatment may be prioritized for subject safety, then studies with patients in follow-up, etc.

Monitoring facilities for Social Distancing – Sites will need to consider their physical space and what can be facilitated depending on their local expectations. Can they accommodate more than one monitor per available research site on-site at the same time?
Staff Availability – Sponsors and CROs also need to be aware that investigator and staff time with patients will likely be ramping up at exactly the same time as monitoring visits. This staffing crunch will need to be taken into consideration in order to realistically determine the ability of investigators and staff to respond to monitoring needs. This will allow the staff to provide adequate time and attention to resolve queries and clean data in real time and decrease the need for return visits.
What are some ways we can manage requests for monitoring space for studies —especially 100% SDV oncology studies? 
Physical Space Needs – As sites are clarifying expectations with sponsors/CRO partners, they should review their physical space availability. If current space is unavailable or occupied for other uses, consider both temporary and unconventional spaces. Partitioned cafeteria space, tents, or converted unused office space may meet the needs of these atypical monitoring visits. Sponsors and CROs need to understand the potential costs associated with this extra space and that reimbursing sites may be necessary. It may be necessary due to space limitations to fund the site for large amounts of copying and scanning. While not ideal for anyone, it may be the only solution to get over this hurdle. Thinking outside the box and communicating through this challenge is critical to meet the needs of the sites and the needs of the studies.
Information Technology (IT) Needs – IT representatives should be involved to assess site network access in the temporary spaces, considering internet access, EMR access, etc. Recognize that research staff are often more aware of their actual workflow and IT needs than organizational-level IT and facilities staff. IT and facilities may respond that it can't be done, but they may be working from a more rigid concept of the needs than is actually the case. Communication between research staff and facility staff is important to overcome this potential challenge.
Efficient Visits – Sites and sponsors/CROs need to proactively look at what they can do to streamline the efficiency of on-site work. As much pre-work as possible should be done before the monitor arrives on-site. This includes completing queries, reviewing completeness of records and sources, and completing any other tasks that can be accomplished remotely. It simply isn't possible to do things the way they were done before. Site time has to be prioritized for tasks that can only be completed on-site.
For example, it may be possible for the same monitor to triage several studies on the same visit. Monitors may be able to mark endpoint or critical queries and to prioritize which queries need to be resolved during the visit versus which queries can be left to a later date.
What are some ways sites can work with Sponsors and CROs to be fair about dealing with backlog?  
The first step in being fair is having all of the information. Without information about the estimated number of days the monitor needs to be on-site, how can monitoring visits be effectively divided between a triage visit and a follow-up full monitoring visit? How can the priority of patient safety and data collection and the parameters of fairness be established?
Sites need to provide a fair baseline for what they can provide all sponsor/CROs and what services may be available with additional funding, such as rented monitoring space or records copying. The more information that is available between the monitor and the site, the more budget requests can be communicated with trust, justification, and transparency. From there, adjustments to the plan can be made accordingly and monitors can better establish their plan of action with the site.
Conclusion
Sites and sponsor/CRO partners must use this time to complete as much remote monitoring and pre-monitoring visit work as possible. Now is the time for sites to assess their ability to host monitors and develop a specific and fair plan to resume on-site monitoring. Clear channels of communication and assessment of each individual situation will allow the most efficient review of necessary data possible. There is responsibility for both the site and the monitor. The more aware sites can be about their own overall picture, the better they can communicate with sponsor/CRO partners who may choose to provide funding for additional resources. The more organized and clear monitors are about their needs, the better they will be received at the site and able to complete their responsibilities in a timely manner.
Karri Venn: Building Clinical Research in Canada
After 21 years building her career with LMC Manna Research, Karri Venn has been taking in the extra time with her family during the pandemic. At the same time, as President, Research she's leading her team in Canada to face COVID-19 head on as it moves forward into studies of mild-to-moderate COVID-19. The team, continually refined to be responsive to industry changes, is ready for the challenge.
US-based research professionals often think of Canada as an extension of the region, but for researchers in Canada that has not been the case. "We're Rest of World," Ms. Venn states bluntly. "The only way we could compete with the US early on was to be better, bigger, faster." To meet those requirements, the company, then just called LMC, streamlined every part of operations they could.
To learn more about research operations, Ms. Venn went to the Site Solutions Summit from its earliest days. "There is no doubt that being part of SCRS helped build our capability," Ms. Venn explained. "I was at the early conferences back when they were in Clearwater and I walked away with pages of notes and action items." She also noted that she took with her the example of Christine Pierre, founder of SCRS and one of the first site network leaders in the industry, as a dynamic female leader.
At the time, community medical centers in Canada didn't necessarily get the same financial support as major medical centers. Nor were they seen as serious contributors to research. LMC changed all of that. First, by doing research they were able to earn money to beef up their medical services. Diabetes educators and other support staff were hired. Eventually LMC had 13 diabetes centers of excellence.
Second, even though they were originally rejected from research networks that favored academic-based researchers, they've been invited in as they've built their own key opinion leaders and publication resume.
An acquisition by private equity and a subsequent merger with Manna Research allowed them to increase their diversification and further grow their operations and efficiencies. The entire system is now on one EMR, and the network is more cohesive than ever. They are also founding members of the international research network hyperCORE International, which includes sites in five countries including the US. That has created more insight into the difference in opportunities between the US and Canada and provided a collection of sites to share best practices and to further solidify their position and increase study opportunities.
LMC Manna Research was one of the first medical centers to deal with COVID-19, but not by choice. An employee was one of the first patients diagnosed in Canada, and the team an LMC Manna Research found themselves intimately aware of operational impact and the need to change their business model for continuity of care.
The employee has now recovered, participated in COVID-19 research, and is back at work. While he was dealing with his illness and advocating for clinical research participation, the site was turning their challenge into an advantage. Within a week, they had switched to a direct-to-patient model in which study supplies go to the patient's home. They had dialed in remote and virtual visits before the rest of the country was even starting to shut down.
The philosophy and culture at LMC Manna Research has always been about rising to the occasion and being on the cutting edge. Ms. Venn comments, "The ability to embrace change has afforded our group a chance to lead and impact necessary change that is needed from a site perspective." COVID-19 brought challenges, but it also brought new opportunities: "We were always looking for the right moment to go 100% paperless." They are now working towards full eREG and eSOURCE adoption so that they can provide their industry partners the ability to remotely monitor.
As patients and researchers, they were determined to make a contribution in the fight against COVID-19. Framing the issue in terms of what they could do for patients no matter where those patients were, one of their employees established a program called "Connected Hearts" that donates tablets to ICUs so patients could more easily communicate with their loved ones. Then they geared up to get into the fight themselves.
Writing policies for the use of PPE and obtaining hard-to-source supplies, they were ready for a study of patients with mild-to-moderate COVID-19 that requires visiting the patients in their homes. "Our staff were ready to volunteer to work on these studies as soon as we started to hear about them," Ms. Venn reports. "COVID-19 has taken so much freedom and choice from us. This is how we take it back."
Patients have joined with them, choosing on their own to do interviews with local media about research opportunities. With a solid foundation of eager staff, cutting-edge systems, relationships in research and the support of patients, LMC Manna Research is ready to thrive as they help resolve the uncertainties thrust upon the world of 2020.
Successful Techniques for Accelerating Recruitment
Be a Beacon of Reliability in a Sea of Chaos
As the effects of the pandemic drag on and industry reports suggest that three-quarters or more of studies are on a recruitment hold, what does study recruitment look like right now? Right now is about reputation building. Sites have an opportunity to present a face of humanity in a time of fear. In the interview with Karri Venn in this same publication, we reported how her site donated tablets to ICUs so patients could communicate with their families. Being for patients, wherever they are, is never a wasted effort.
Sites have an opportunity to present regularity in a world of chaos. Patients want to know, "What can I expect from you?" That question might make you feel like a deer in the headlights as state guidance and medical management guidelines seem to change by the minute and with the wind, but actually you do have an answer.
First, do the site voicemail, website, email signatures, etc. clearly indicate what patients can expect from the site today? Sites may not be able to tell patients about tomorrow, but they can extremely clear about today. Patients may be hearing different information from different states or even different facilities that are handling things differently from your site, so be exceedingly clear. Explain things that you don't think have to be explained. Make patients feel like they have every piece of information they could possibly want.
It is very scary to go out in the world right now if you aren't sure what to do. Is the patient supposed to call from their car and wait to be invited inside? Are they supposed to stand at the front door? Are they supposed to be wearing a cloth mask or do you want them to wear a mask you provide? How far should they walk into your facility before you take their temperature? These are all questions that can make patients feel nervous and uncertain. The site can provide concrete answers to all of these questions in advance.
But what about questions the site can't answer? The site still has the opportunity to be very clear about that. If there are questions that you don't have an answer to, you can let patients know when they will find the site's updated best answer. For open-ended issues, indicate in the site's communication methods when and where an update can be found. For example, you can state that your site plans to provide updates on the website once per week by noon on Tuesdays.
All forms of communication can convey this information so that patients know when and where they can find updated information. Of course, the website must then be updated on time and should have an "as of" date prominently featured to let patients know how recent the information is and that it has been updated. Even if nothing is happening but the patient is clicking on your website on Tuesdays to see the update, you are building trust and positioning the site as a beacon of reliability in uncertain times.
We are all feeling the extraordinary upheaval and uncertainty we live in. Clinical research sites can be a place where patients can feel they will get clear answers to their questions about studies. Sites can create safe havens where patients know what is going on and what to expect during their interactions.
CTTI Webinars Outline Best Practices for Sites During COVID-19 Pandemic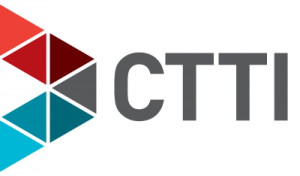 There is no doubt that COVID-19 is having a global impact on research. In the U.S. alone, clinical trial sites saw a 62% decline in the number of new trial participants in early March.[1] As the world adapts to the pandemic, sites struggle with questions about how to keep studies moving forward in the midst of this new normal.
The Clinical Trials Transformation Initiative (CTTI) conducted a survey and assembled a variety of stakeholders to provide experiences and insights on clinical trial design and execution, including practical solutions to continuing much-needed clinical trials during the pandemic. Two webinars, Identifying Best Practices for Conducting Clinical Trials with the New FDA Guidance During the COVID-19 Pandemic and Designing High-Quality COVID-19 Treatment Trials, were presented to identify top issues and outline how sites can best navigate new guidance from the U.S. Food and Drug Administration (FDA).
Stakeholders detailed key factors affecting sites, including safety, maintaining good clinical practice (GCP), and minimizing risks to trial integrity. They offered the following best practices:
Keep participants informed of any changes that could impact them.
Perform ongoing risk-benefit assessment, prioritizing participant safety over data integrity concerns.
Switch to remote or virtual study visits and monitoring activities where possible.
Communicate with IRBs and regulatory authorities to ensure research remains ethical, valid, and compliant despite any changes to the study.
Document everything with a COVID-19-specific tag.
For sites conducting trials for COVID-19 treatments, stakeholders said flexibility and streamlined processes are essential to help meet accelerated timeframes without sacrificing quality. They emphasized that researchers must design trials that maximize efficiency to avoid overburdening study personnel. This happens best through meticulous planning, integrated data collection, and meaningful patient engagement.
CTTI continues to work with stakeholders to find solutions that can help the clinical trials ecosystem adapt and move forward during this challenging—and critical—time.
Reference:
[1] https://www.medidata.com/wp-content/uploads/2020/03/COVID19-Clinical-Trials_20200324-1.pdf
Founded in 2012, SCRS is a global trade organization that unifies the voice of the clinical research site community to create greater site sustainability. Representing over 9,500 sites in 47 countries, SCRS membership provides sites with a community dedicated to advocacy, education, connectivity and mentorship. SCRS is an influential voice for sites and an active partner in industry-wide initiatives and dialogues focused on improving the clinical research enterprise. Our Voice. Our Community. Your Success. Join the community.