March 2020
Welcome to the March issue of InFocus, where we provide insights and solutions to help sites and other stakeholders ensure site sustainability.
SCRS COVID-19 Site Preparedness Survey Summary
The emergence of the novel Coronavirus/COVID-19 has been a true test of the Society for Clinical Research Sites' (SCRS') mission: to unify the voice of the global clinical research site community for greater site sustainability. On March 12th, SCRS released a survey to better understand the challenges sites are facing, their level of preparation to navigate the current global reality and site needs related to the COVID-19 pandemic. It is important that SCRS continue to be the leader in advocating for site needs and educating the clinical research industry regarding how to navigate and address the challenges our industry is facing.
Of those who participated in the survey 84% are from site organizations, 8% are from sponsor or CRO organizations and 8% are from professional solution providers. Of the site respondents, 39% are part of a site network.
One of the major concerns that unprecedented events such as the COVID-19 pandemic raises is the impact on clinical trial enrollment and retention, as well as the safety and well-being of currently enrolled patients. A vast majority of sites – 58% – anticipate that COVID-19 will negatively affect their enrollment. This is supported by respondents' view of patient retention and the challenges government restrictions place on keeping patients enrolled in studies. Nearly half of respondents (47%) feel COVID-19 will have a negative effect on retention, and 37% of respondents were still unsure of the impact on retention. This indicates a strong need for providing support to sites that will enable and enhance patient retention as well as help them identify innovative solutions that extend beyond current trial models.
At the time of the survey, most sites were confident that this issue would not adversely affect the safety of their patients as it relates to the trial. With 36% reporting it might or might not impact patient safety and 36% reporting it probably or definitely will not, sites are confident that they will be able to monitor and maintain the safe and ethical treatment of their patients.
Most sites are beginning to see changes to trial conduct, particularly regarding the incorporation of decentralized/remote/virtual measures or activities. 49% of respondents reported an increase in the incorporation of plans to integrate remote elements into trials to ensure the trial continues with minimal impact. With recent guidance from the Federal Drug Administration (FDA) to go virtual in response to the COVID-19 pandemic, the emphasis on being prepared to conduct study visits and activities virtually has increased and it is important that sites begin preparing for this immediately. SCRS is happy to report that 42% of sites indicated they are prepared to implement virtual elements into their trials. An equal number, however are still discussing this possibility and navigating the incorporation of virtual elements like remote study visits.
SCRS has created a pathway for sites to prepare to incorporate virtual elements into their trials by providing access to a Virtual Trial Capable Training program at no cost, in partnership with Global Impact Partner (GIP) VirTrial. The series of modules take less than 20 minutes to complete and lay the foundation for sites to participate in decentralized clinical trials (DCTs). With a majority of survey respondents indicating they have not taken this training, SCRS is calling for sites to immediately prioritize taking the Virtual Trial Capable Training. Doing so will increase the global site community's preparation for the eventuality of virtual elements being incorporated into clinical trials.
Successful Techniques for Accelerating Recruitment (STAR)
What Are Sites Doing?
In the midst of the first pandemic the world has seen in a long time, the only thing for certain is that things will continue to change quickly for the immediate and foreseeable future.
The impact of COVID-19 on sites is clear: patient discomfort with or inability to complete onsite visits, delayed study payments, a lack of adequate supplies to keep patients and staff alike safe and more are impacting sites' ability to continue with needed, often life-saving study conduct. At the very beginning of the COVID-19 pandemic, sites began utilizing the SCRS online community forum to ask questions and gather knowledge and best practices from other sites as they navigate this adverse situation. Following are some of these questions and related responses. While the below extends beyond addressing study recruitment, as is the purpose of this article, we believe the information is important to include and share.
What is your site's response plan?
Each site needs to determine their response plan for navigating COVID-19 individually and on a case-by-case basis (i.e. Are you working with a vulnerable population? Are you set up to conduct virtual or decentralized clinical trials (DCTs), or do you have the tools necessary to get set up for DCTs?). Following is a list of approaches from SCRS member sites (this list is not exhaustive):
Patient visits are being rescheduled and data review is being delayed. Any non-essential visits should be cancelled or completed remotely, especially for vulnerable patients.
If office visits continue, a strict hygiene protocol is put in place, which includes frequent cleaning of high-touch areas, and providing masks and gloves if possible.
All incoming visitors, including patients, monitors, business visitors, etc., are screened for symptoms.
Masks and gloves are made available whenever possible.
Unnecessary visits are actively minimized or, when possible, eliminated.
Many sites have stopped screening new patients altogether, or have stopped enrolling new patients that require follow-up unless the PI feels it is medically necessary for the patient.
For sites that are still conducting onsite visits, they are limiting access to the site to one patient at a time, posting a sign outside of the building and inside of the waiting room listing symptoms and directing patients experiencing those symptoms to go home.
Sites are using this time to do a thorough clean-up of their offices, accomplish organizational needs, and to address other tasks that get pushed to the side due to the busy-ness of day-to-day study-related activities, many of which are now on hold.
For sites that are part of medical practices, a sign is placed prominently outside of the office entrance telling anyone with symptoms to return to their car and call a hotline number that connected the patients to their clinical staff. If deemed necessary and appropriate, a dedicated staff member completes curbside screening for symptomatic patients.
Sites are ensuring that their updated operation policies are published on their website, via social media and emailed directly to sponsors/CRAs.
Monitoring visits are being cancelled, or being allowed only when patients are not at the site and in a remote area.
Many sites have elected to work with a skeletal onsite crew to minimize chances of infection.
Sites that are able to are moving as many visits as is possible/feasible to remote/virtual. Some sites are only willing to do this if the sponsor agrees to pay for the visit as indicated in the budget, and/or are requesting updates to contracts to allow for billing of remote monitoring visits.
Can study conduct continue when a stay-at-home order is issued?
Even under a stay-at-home order, essential services are permitted and this includes clinical research in most cases. Check with your state's government agencies to determine what policies your site should be following.
Is sponsor and/or regulatory approval required before a site can conduct virtual visits?
Some regulatory bodies are making allowances due to the critical nature of the current situation. Many IRBs are being flexible regarding requirements in order to accommodate the circumstances, stating that clinicians should do what is required and inform them within ~5 days. Same as above, check with your local regulatory bodies to see what their practices and expectations are.
Double-check your protocols to see whether the location of the visit is specified. If it is, amend the paperwork.
Do you have guidelines in place if an employee has symptoms or tests positive for COVID-19? What about for those who may have been exposed?
Some sites have had patients, monitors and staff members who were onsite believing they were healthy call later to notify them that they have developed symptoms and are getting tested. This is one of the primary concerns in this pandemic – just because you present as healthy now doesn't mean you will tomorrow or the next day. This puts all staff and anyone who visited their location in jeopardy. If you are exposed or believe you have been exposed, immediately self-monitor for symptoms and quarantine yourself for 14 days.
Above all, the priority for all organizations right now should be the safety of staff and patients. While this may mean potentially long-term changes with significant financial impact, it is important that the life and well-being of ourselves and others be prioritized. For now, data review can be delayed; if you have the means to do remote monitoring, even better. If sites are not able to accommodate remote monitoring and have to navigate the risk of having CRAs on-site, they should implement strict social distancing and have each person work in a remote area to limit interaction with the rest of the team.
The Global Clinical Research Industry's Commitment to Collaboration during the COVID-19 Pandemic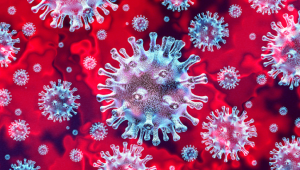 Given the emerging global public health crisis, ACRO and its members reaffirm our commitment to collaborating with regulators and biopharmaceutical organizations worldwide to develop vaccines and anti-viral therapies to prevent, diagnose, and treat COVID-19. The expertise and innovation of ACRO member companies helps speed the clinical trial process and the development of safe and effective therapies. ACRO's clinical research and technology companies are supporting trials in real-time to address the outbreak.
On March 13, 2020, ACRO released a list of considerations that support clinical trial monitoring during COVID-19. ACRO suggests that sponsors, CROs, and sites introduce emergency interim measures so that clinical trial monitoring is maintained during this period.
The monitoring considerations posted on our website will help to ensure that data quality is unaffected, clinical trial sites are supported, and patients enrolled in clinical trials are kept safe. You can download the recommendations here.
ACRO will continue to share recommendations as the situation develops. If you have colleagues who want to stay updated on the latest regarding ACRO's response to COVID-19, please forward this email and invite them to subscribe to our newsletter here. You can also follow @ACROhealth on Twitter.
Founded in 2012, SCRS is a global trade organization that unifies the voice of the clinical research site community to create greater site sustainability. Representing over 9,500 sites in 47 countries, SCRS membership provides sites with a community dedicated to advocacy, education, connectivity and mentorship. SCRS is an influential voice for sites and an active partner in industry-wide initiatives and dialogues focused on improving the clinical research enterprise. Our Voice. Our Community. Your Success. Join the community.