Contact:
SCRS Communications
Society for Clinical Research Sites
410.696.5080
communications@myscrs.org
FOR IMMEDIATE RELEASE
Darren Cowan Joins SCRS Leadership Council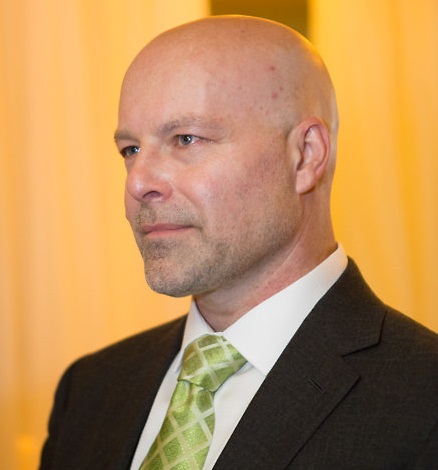 Hanover, MD, May 4, 2021 – Today, the Society for Clinical Research Sites (SCRS) announced that Darren Cowan, USA Area Head within Global Study & Site Operations, Pfizer Inc. has joined the Society for Clinical Research Sites Leadership Council.
The Leadership Council, which includes sites, sponsors, CROs, and solution providers, guides the strategy behind its mission of unifying the voice of the global clinical research site community for greater site sustainability. Cowan began his career as a registered psychiatric nurse (RPN) and after years of working in various roles within hospital and community settings and conducting nursing research, he began his first position as a clinical research coordinator. In 2000, Darren joined Pharmacia, which eventually became Pfizer after acquisitions and mergers, and worked in a variety of roles increasing in scale and scope with Pfizer Canada and in the Pfizer New York Headquarters.
"Darren has been an instrumental part of the SCRS Oncology board, and Pfizer has been a contributor to many SCRS initiatives including Diversity in Clinical Trials, Digital Innovation and Sites NOW, as well as a Sponsor Eagle Award Winner for the past two years," said SCRS COO Allyson Small. "We are very much looking forward to expanding our work with Darren in his role with the SCRS Leadership Council. Utilizing his wealth of experience and knowledge, he can help further SCRS initiatives faster and provide even more value to our sites and partners."
Cowan feels honored to be in an industry that works to improve lives around the world. "I am very excited to be invited to be part of the SCRS Leadership Council," said Cowan. "The speed of science has changed clinical trial operations and delivery in real, meaningful, and permanent ways, and SCRS is well-positioned to lead conversations and support clinical research sites as we all look to fully leverage all opportunities directly in front of us."
###
About SCRS
Founded in 2012, SCRS is a global organization that unifies the voice of the clinical research site community to create greater site sustainability. Representing over 9,500 sites in 47 countries, SCRS membership provides sites with a community dedicated to advocacy, education, mentorship and connectivity. SCRS is an influential voice for sites and an active partner in industry-wide initiatives and dialogues focused on improving the clinical research enterprise. Our Voice. Our Community. Your Success. Join the community. Visit MySCRS.org.