April 2021
Welcome to the April issue of InFocus, where we provide insights and solutions to help sites and other stakeholders ensure site sustainability.
As we write this, we have just wrapped up the virtual European Site Solutions Summit. This Summit saw record registration and featured engaging industry-leading content, including changes the European region is experiencing as a result of COVID-19 and how we can continue to build stronger relationships despite our inability to be together safely in person.  Although we will meet virtually for our next Asia-Pac Summit, we are planning for our Global Site Solutions Summit to be an in-person event in Hollywood, Florida this October.
We're also excited to welcome our new Communications Manager, Marissa Hill. As we look forward to resuming in-person events, there will be more materials, reports, and articles to develop for you. Our communications department is key to keeping you informed of the resources and information available at SCRS. We are thrilled to have Marissa join the team. She has a diverse background and experience to elevate our external engagement to the next level. 
One of the events our communications team has been involved with is Sites NOW, a project that grew out of our virtual events and has been popular with sites and our industry partners, because of the impactful conversations the program generates each month. April's Sites NOW event focusing on patient engagement and recruitment was another example of how successful this program has been.
The individual Sites NOW events are followed by articles in the SCRS InFocus Newsletter and/or the SCRS InSite Journal, and all of them are also featured under the Sites NOW tab on the website. Topic slide sets and other information are available there as well. Keep an eye out for updates and outcomes from these meetings, as well as opportunities to participate.
Moving forward into the summer, we are continuing with monthly Sites NOW events and have an ever-expanding virtual experience calendar. Please also visit our website for continuously updated webinars. In July, we are hosting the Asia Pacific Site Solutions Summit as a virtual experience. And in the fall, we plan to see you face-to-face at the Global Site Solutions Summit in Hollywood, Florida. We could not be more excited about the prospect of kicking our Summit cycle off with an in-person event, and we hope to see all of you there.
SQV Followup and Site Contracts
Site qualification visits (SQVs) are part of the process by which the site and the sponsor or CRO work together to understand the study and enrollment feasibility at the site. Through this process the site develops the understanding of the protocol that allows them to develop an appropriate budget. The pandemic has brought about rapid changes in clinical protocols and clinical study management that have made this entire process more complex and has seen CROs and sponsors racing to respond to the needs brought about by this complexity.
In the 2020 SCRS Site Landscape Survey we asked sites whether the CRA who performed the SQV got back to them in a timely manner with questions. About half of sites replied "always" or "often." While it will be interesting to see how this changes in the 2021 survey as everyone has been working harder for successful study startup, some challenges still remain.
At the early stage of the study, communication is often fractured. Sponsors and CROs may not have organized a monitoring team for the study and personnel performing the SQVs may not be the same as the ones assigned to the study. As roles have become more specialized, individuals from a site startup team and/or contracts and budget department may be getting startup documents and budgets out to selected sites. They may only have enough information to complete their roles rather than a deep knowledge of the study or its protocol.
This specialization came as studies continued to become more complex, with more procedures and more specific inclusion/exclusion criteria. Protocol flexibility has in many ways been enabled during the pandemic, leading to the development of protocols with many different ways to complete study visits, including SQVs.
It is critically important that sponsors and CROs assign and train staff performing pre-study and qualification activities to execute these processes effectively and come prepared to answer the questions sites have. This means a deep knowledge of the protocol and medical implications of the trial. Equally as important is when an answer is unknown, timely follow-up is provided and those questions quickly answered. Now more than ever sites need timely follow up from the SQV to be ready to conquer these complex studies effectively.
Sites are becoming more aware of the budget needs for these different types of visits, some of which they may never have done before, such as home visits. It's a continuous improvement process for sites to know what kinds of questions they need to ask and who at the CRO and sponsor they need to ask.
Together, we're maintaining study flexibility as part of #NoGoingBack, and doing so requires excellent communication at the feasibility and contracting process. While the 2020 Site Landscape Survey response shows room for improvement, it also demonstrates a strong relationship between sites, CROs and sponsors that will support #NoGoingBack into 2021.
Successful Techniques for Accelerating Recruitment
5 Pandemic Patient Recruitment Pivots
The pandemic and other major societal events from the past year pushed us to go beyond our comfort zones and find ways to connect to patients and recruit them into trials in innovative ways. What we found at Clinical Trials of Texas, Inc. (CTT) was that we needed a bigger toolkit, constantly improving marketing and recruitment skills, and – most importantly – we needed to find a way to take what we learned during 2020 and move forward with it. We built up our toolkit and skillsets by attending workshops, webinars and by joining groups populated by marketers with some of the worlds' most popular brands to make sure we were bringing best-in-class marketing ideas to the patient recruitment process and clinical research industry.
Here are 5 pivots we will be taking into future recruitment efforts:
1. Empathy
We learned that polling our patients and getting vital feedback through surveys helped us early last year pinpoint our marketing and recruitment efforts to speak directly to what affected them. We found out that our patients were losing their jobs, not able to work from home, had questions about the vaccines, and many more valuable insights. We developed messaging with genuine empathy through all our patient and community facing-communications. Instead of encouraging our patients to sign up for trials, we used our in-house experts to share timely info: employment tips from our Human Resources director, ways to talk to children about the pandemic from our psychologist, and health tips from our investigators. Beyond just our educational and informational efforts, genuine empathy became part of the entire company DNA as we conducted multiple food bank fund drives, raising thousands of dollars without publicizing our efforts. Pivot: From "Be in a Study!" messaging to offering timely content that offers value, by utilizing empathy.
2. Scalability
Just as quickly as studies were put on hold, they were lifted. Our site, like many, found itself focused on COVID-19 work that was moving faster than anything we had seen before. We used the increased awareness of clinical trials in the media to our advantage and quickly had thousands of new healthy volunteers for our vaccine trials; many of our new volunteers had never considered participating in a trial before, so it was a unique opportunity for CTT to introduce them to clinical trials. We brought on remote call center resources who shared our same CTMS (Real-Time) to supplement our large department. And we utilized communication methods such as texting and online self-schedulers to not only shorten the recruitment timelines, but broadcast messaging quickly and efficiently to hundreds of patients. Pivot: From the old model of outbound calling with internal resources only to utilizing tech and supplemental work staff to scale quickly.
3. Authority
It did not take long for misinformation to become prevalent with COVID-19. We saw this as a valuable opportunity to cement the positions our President/CEO, Chief Medical Director, and Senior Investigator had in the community as trusted opinion leaders. Our team was on the news not only discussing the latest trials but helping to interpret anything COVID-related that news teams needed medical help with. We had regular internal and external communications about everything from mask-wearing to hand- washing. We used email and social media to get the word out to the community in posts, graphs, and videos from our knowledgeable staff. Because the pandemic became politically loaded, taking this stance was something new to us, but it paid off: patients and community members continue to seek out our perspective and see us as an authority. Pivot: From neutral education and information to taking a stand to become the community authority and source of trusted information on masks, vaccines, social distancing, etc.
4. Diversity
At CTT, we have always been proud of our diverse patient population and deep ties to the San Antonio community. Throughout its 20 years in business, CTT has conducted trials that are important to the community such as studies for Diabetes, Alzheimer's Disease, NAFLD/NASH, Vaccines, and many others. We knew that when patients came into CTT they could find others who looked like them since we had a richly diverse work family. When sponsors and CROs became keenly aware of needing more diverse populations in trials last year, we wanted to ensure we approached any requested diversity initiatives with respect and thoughtfulness. So instead of paying lip service to the need for increased participation or creating loud, splashy programs that shouted how great we were with diversity, we used CTT's
proven "secret sauce" of educating and empowering patients and the community through educational webinars, social media, and the news media to genuinely speak with diverse populations and answer some of the barriers to participating in clinical trials and build trust. Pivot: From just accepting our population's natural diversity to creating meaningful, long-lasting community partnerships and educational initiatives to ensure everyone is represented in clinical trials.
5. Flexibility
We used not only a variety of study-related care options (Curbside Care, home-health, remote visits) but we employed recruitment methods that let us talk with patients and the community on the platforms where they were comfortable. As we opened additional channels, we found prospective study participants align with their preferred method, whether that was a chatbot, an all-digital experience including a self-scheduler and digital medical history, a text to our landline, or a message via Google. We utilized automation to help get patient leads directly to the recruiters the minute they applied so it becomes not only high-tech but high-touch. And we found new and innovative ways to be flexible and compliant with industry regulations. Pivot: From traditional channels of patient communication to bringing the messaging to the platforms our patients preferred.
About the Author
Cindi Nellis, BA
Sr. Director of Marketing & Recruitment
Clinical Trials of Texas, Inc. (CTT)
Dr. Steven Geller Discusses Research Site Management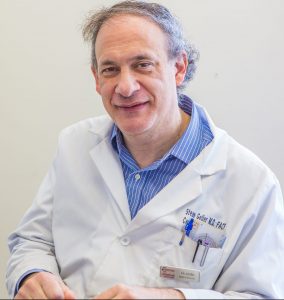 Dr. Steven Geller was part of an internal medicine practice in Maryland when he met SCRS founder Christine Pierre through a colleague. Ms. Pierre was also the founder of a site network called RxTrials. That site network is now owned by Dr. Geller, but that happened several years in the future, after Ms. Pierre shifted her attention to SCRS full time.
Back then, Dr. Geller wasn't familiar with managing a research site, but he wanted to learn more. Ms. Pierre came to the office for a series of meetings with the site team on how to do research. It happened that Dr. Geller's practice was moving to a new building just as this came together, so he was able to change the plans for the new office to include space for research. He also got involved with the site community, attending the third SCRS Global Site Solutions Summit.
Dr. Geller has found that research operates differently from how an internal medicine practice has traditionally been run (though now that is changing too). Aside from the protocol with its inclusion/exclusion criteria that usurps the usual practice of medicine, the characteristics team members need and how the team is structured are also different.
Traditionally, an internal medicine practice operates in a responsibility reporting pyramid: the physician is at the top, with other healthcare professionals and office staff reporting to them. The patient has a role outside the reporting structure as someone who moves through the healthcare process.
In research, the study coordinator, the physician and the study volunteer form a circle, with roles that all interact with each other in responsibility. In their role coordinating everyone else involved in the study, the study coordinator is an equal part of that circle.
Dr. Geller has found that being organized is key to making a team work well. He advises that breaking down a study into well-defined roles that center around how the study volunteer moves through their interaction with the clinic is the most important part of creating a smooth experience for the volunteer. Even when the roles are combined for smaller or simpler studies, organizing each role with its specific steps is important. Furthermore, these roles allow staff members to perfect the work that they do.
Every study has a lead study coordinator responsible for overseeing all of the activities that happen in the study. The lead's first job is to get to know the protocol and to work out what roles are needed for the study. The lead designs the source documents for the study with these roles in mind. Ultimately, the lead is responsible for the study, but they incorporate review and input from other team members as they set up how the study is going to work at the site.
At Dr. Geller's practice, the potential study volunteer first calls to set up a study visit. Dr. Geller tried an online scheduling system, but that created its own problems. "Patients don't really understand how long a clinical research visit takes. It's not like a regular clinic visit," he explained. "When they made visits online, they wouldn't leave enough time and they would have to leave to go back to work or pick up a family member. When they call we can make sure they understand how long the visit is going to take."
When the patient comes to the office, they are greeted by front office staff who check them in. These staff are also responsible for setting up stipend payment cards. The patient then goes to the first part of their visit, which is conducted by more experienced study coordinators. This part of the visit includes the informed consent discussion and a review of the inclusion/exclusion criteria. In a large or complex study, a secondary study coordinator may take over the rest of the visit, explaining e-diaries, dispensing medication, etc. This study coordinator also performs any sample collection and hands the samples off to the laboratory technician for processing.
"We don't want to have patients waiting around. They are volunteers," Dr. Geller said. "And we've always kept the office clean, but right now that's really important to making sure patient feel comfortable. Our staff wear masks and they wash their hands." What the patient experiences is organization and cleanliness throughout the visit.
A role that is very busy right now as COVID vaccine studies are continuing is reviewing e-diaries and following up with volunteers. This involves calling everyone whose e-diary has flagged a need for contact and setting up other study appointments for them as needed.
COVID vaccine studies required the team to suddenly triple in size within two weeks in 2020. "To scale up we've had to take experienced staff and put them into roles that operate more as supervisors," Dr. Geller explained. "And we've had to be pretty strict that staff we've hired show up with the ability to do the job. Normally I would like to spend time on training and building up weaknesses, but we can't do that with this kind of scale up."
Dr. Geller points out that the study protocol doesn't define roles and staff reporting structures, and that CROs and sponsors are not in a position to advise sites on how to manage their studies. "They don't know your staffing levels," he said, "And they don't know your people and their strengths and weakness. It's the PI that has to know their staff when they break down the study into roles. That's the difference between a mediocre site and a great site."
One challenge Dr. Geller has noted in managing clinical research workers is that everyone thinks they are the person who is working the hardest. So it's vital to team cohesion to both make the work that other team members are doing visible to the team as a whole and also rebalance the workload if someone is indeed doing too much work.
Another challenge is that in-person monitoring has scaled back during the pandemic. "Monitors are important to noticing fine details early. They catch small mistakes before they become big mistakes." Dr. Geller said he hasn't seen remote monitoring take off the way that was anticipated. "I think we're going to see more of a hybrid model because we do need these monitors on site," he said.
Dr. Geller points out that physicians are pretty much on their own to learn the leadership skills necessary to manage a practice or a clinical research team. "Medical rounds are the closest you get to working in a team in medical training," he points out. "And while some teamwork is developing, it's still a very strict pyramid-style hierarchy. That isn't how a team works at a practice."
He strongly advises physicians getting into clinical research to attend the SCRS Global Site Solutions Summit and learn more about how to manage a clinical research team. "Even if you have learned to manage a clinic or a surgical team, you need different skills to manage a clinical research team," he said. Building these skills are key to the growth and success of clinical research sites.


As new technologies are introduced to our industry, one challenge many clinical research sites face is education and training on how to utilize these technologies in trials. SCRS's Digital Innovation Initiative (DII) is an advocacy group representing the needs and voices of the site community for the adoption of new technologies, including decentralized clinical trials (DCT), ePRO, wearables and more. The DII also informs the educational offerings of SCRS, bringing opportunities to sites to learn best practices for integrating these new technologies into their practices.
These innovations are now timelier than ever given the course the industry has taken as a result of the pandemic and the challenges it has brought. Our ultimate outcome is to produce best practices and recommendations publications focused on Decentralized Trials and Connected Devices, sharing what sites need to be successful with these two technology categories. Despite the challenges of 2020, the DII made great progress on both the Decentralized Trials and Connected Devices workstreams and continues to work towards creating resources that will positively impact the research site community. These documents will contain tools, resources, and guidance with the goal of enabling a deeper level of understanding at the site level (and in some instances, at the industry level) what it means to utilize each of these innovations. The DII is excited to have something to share with the research site community by the end of this year.
As industry advancements increasingly include the incorporation of new technologies, it is more important than ever that the global site community commit to continued education so they are a part of today's digital evolution. Providing an avenue for industry partners to work closely with sites, we can help ensure site needs are heard and addressed while bringing the clinical research industry to the forefront of digital innovation. Explore the SCRS Digital Innovation Initiative page to learn more and get updates about the program.

Site System Access for CRO and Sponsor Staff
Study monitors and auditors often require access to several different site systems for source data verification and regulatory document review. During the pandemic, sites have increased their use of these systems both for their own staff use and to facilitate remote monitoring. In some countries, such as Australia, access is more complicated and requires very specific regulatory steps. Meanwhile, there may be very little documentation or process required at an independent site in the United States. No matter what the situation, it is necessary to know what access and documentation are needed before a monitoring or audit visit for a successful visit.
When these systems first came into use, sponsors and CROs had to come up with policies for what kind of documents their personnel could sign to access these systems. At the same time, sites (sometimes working very closely with regulatory bodies) had to develop their own policies for what kind of documentation they had to collect from the people accessing their systems and what security procedures had to be managed for external access to this potentially sensitive information. These policies vary considerably around the world.
Sites report that sponsors and CROs have many established processes for information access that do not get revisited or revised often enough. As a result, Sponsors and CROs may not realize that these processes have become outdated, incomplete, or inadequate. This can lead to glitches, communication failures and confusion that can waste time at monitoring and auditing visits.
Sites urge sponsors and CROs to be transparent and forthcoming about the information they may need access to, starting from the site selection visit or earlier. This includes having the forms and documents reviewed as needed so that they are approved by the time sponsor or CRO staff need to complete documentation to access patient information.
Sponsor and CRO staff must be aware that they will have to request access ahead of time. Depending on the regulatory body and the site, training modules may need to be completed or multiple people may have to be involved in providing access. For example, at a very large hospital site, large numbers or untimely submission of access requests may make it impossible to accommodate a monitor who does not get their access request processed well ahead of the visit.
The more these electronic system access steps can be built into sponsor and CRO processes as appropriate for the regulatory regions around the world, the more efficient monitoring and audit visits will be for the staff that need access to these systems.
Sites NOW: Using Remote and Recent History to Forecast and Formulate a Bright Future in Oncological Clinical Trials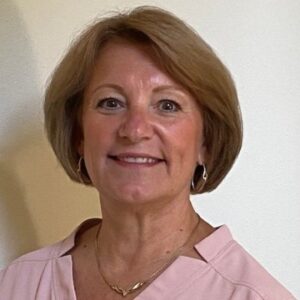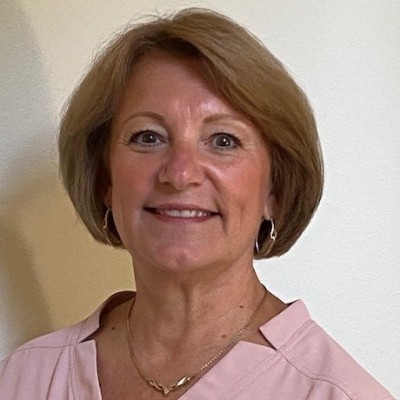 Sandy Smith, RN, MSN, AOCN
Sr. VP, Clinical Solutions & Strategic Partnerships
WCG
"We know where we are going when we know where we have been." This sentiment from the February 2021 Sites NOW session underscores the vitality of using past lessons learned to facilitate forward movement—a tenet that is more important in the current clinical research landscape than ever before. The session was conducted at the 2021 Global Oncology Site Solutions Summit, where clinical research leaders focused on past pitfalls and progress that influence the current oncological clinical study climate and forged a path forward towards a more inclusive and impactful future.
In her presentation, Sandy Smith, RN, MSN, AOCN, Senior Vice President, Clinical Solutions and Strategic Partnerships, WCG, provided a comprehensive overview of the milestones met in the field of oncological research as it has evolved since the 1990s. Among these is a monumental decrease in cancer mortality over the past decades due to a myriad of factors identified through successful clinical trials, specifically, increased prevalence of early detection and the development of effective therapeutics.
While the hallmark of the oncological research field since its inception has been its extraordinary achievements, the COVID-19 pandemic in 2020 presented unique challenges; namely, that an earth-shattering one billion diagnostic visits were missed due to the inability and hesitation of patients to present in a clinical setting for potential detection and diagnosis of cancer. These missed diagnostic visits are detrimental to early cancer detection, limiting treatment options for patients. While 2020 inhibited detection and treatment, Smith indicated that it did not inhibit nor threaten the momentum of oncological clinical trials, which continued forward and adroitly adapted to facilitate safe study execution.
Smith projects that, while the hindrances of the 2020 pandemic will have lasting effects, 2021 and beyond will see methodologies that will improve the effectiveness of conducting decentralized trials and catalyze continued growth in oncological research. Among these methodologies is the increased prevalence of artificial intelligence in study execution and more access to telehealth and home-health monitoring. Smith emphasized the importance of study diversity in developing effective oncological treatments and theorized that the success of initiatives focused on inclusive enrollment combined with the technological advancements expected in the field will lead to the development of highly targeted cancer treatments in the future.
After Smith's session, clinical executives convened in breakout groups to forge cohesive responses to a central query: How can the collaboration between oncology sites and industry evolve right now? The answers encompassed all phases of the immediate research pipeline.
Prior to the study, the promulgation of standard operating procedures (SOPs) for successful development and execution of decentralized trials is essential. "Oncology trials need to be simplified," asserted one clinical executive, who attributed the site-level hesitation to undertake oncological trials to the complexity that has come to be conventional in such studies.
During the study, communication lines must be clear. Streamlined communication methods between the study subjects and investigators such as electronic consent were championed. At the site itself, workflow challenges must be identified quickly so that effective resolutions can be implemented before risking study disruption.
Post-study, the insights gained need to be openly disseminated between sites so that the lessons learned by one can translate into knowledge for all.
The effectiveness of Sites NOW is measured by turning the results of these conversations into actual changes in research. It is up to SCRS members and our industry supporters to implement the solutions discussed in the Sites NOW session and at the other SCRS oncology program meetings.
SCRS Sites NOW will be convening each month. For details, visit https://myscrs.org/scrs-sites-now/.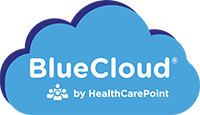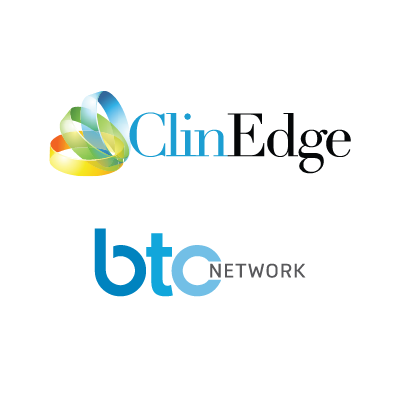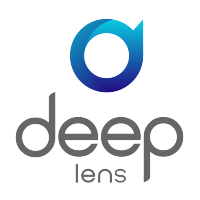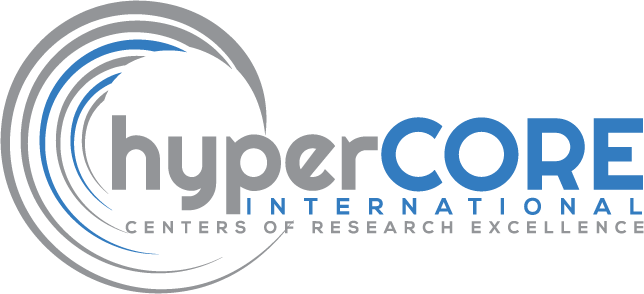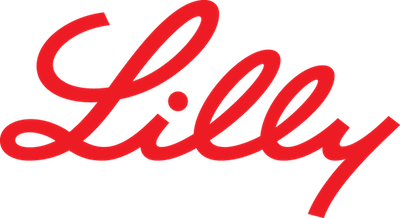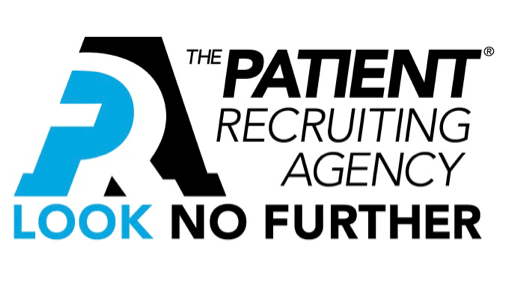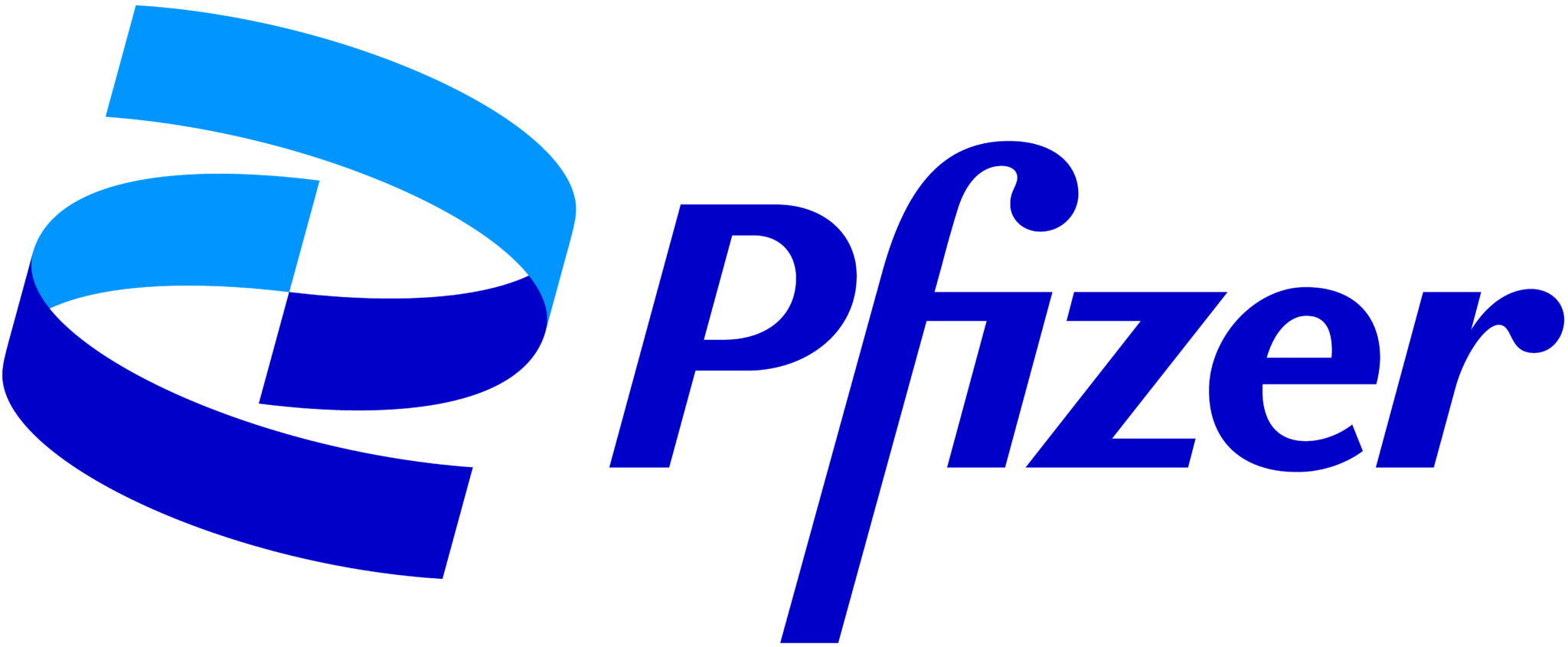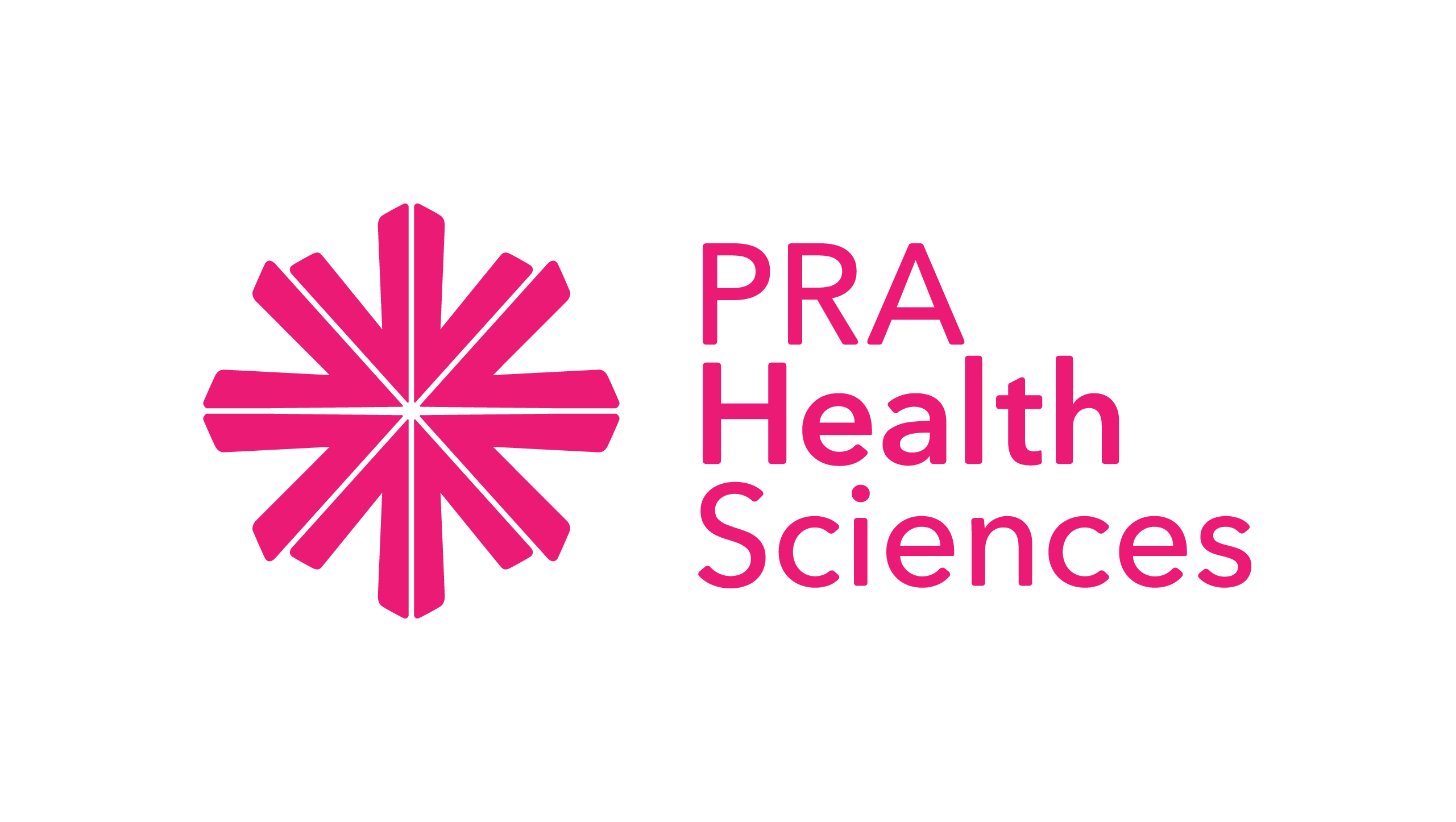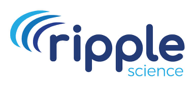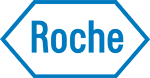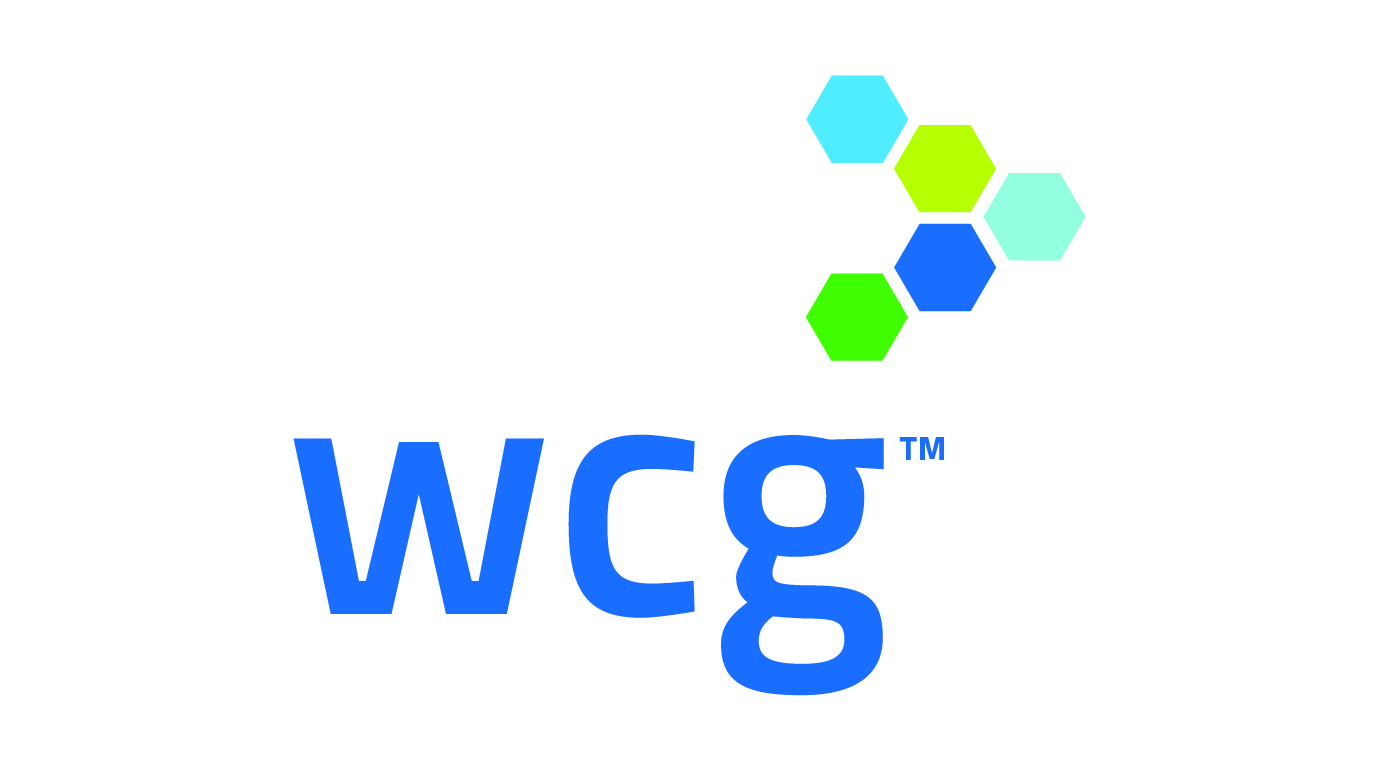 Sites NOW Participating Organizations
AbbVie  |  Accel  |  Accellacare (ICON Plc)  |  Advarra  |  AstraZeneca  |  Bio-Optronics  |  BRANY  |  Bristol Myers Squibb  |  BTC/ClinEdge Site Networks  |  Clearwater Cardiovascular Consultants  |  ClinEdge  |  Clinical Site Partners, LLC  |  Clinical Trials of Texas, Inc.(CTT)  |  Clinical.ly  |  Clinvest Research  |  Complion  |  Covance  |  CTMD Clinical Research  |  DM Clinical Research  |  East Coast Institute for Research  |  Elite Research Network  |  Evolution Research Group  |  GlaxoSmithKline  |  Greenphire  |  HCA Healthcare  |  ICON, plc  |  Janssen R&D  |  LMC Manna  |  Research Medical deScriptions  |   Medix  |  Medpace  |  Meridian Clinical Research  |  Northwell Health  |  OrthoIllinois  |  Oviedo Medical  |  Research  |  Parexel  |  Pfizer  |  Pharmaseek  |  PMG Research  |  Prime Site Research Solutions  |  RealTime Software Solutions  |  Ripple  |  Science Corporation  |  Roche  |  RX Trials  |  Sanofi  |  Sentral Clinical Research Services  |  South Broward Research  |  StudyKIK  |  SubjectWell  |  Suncoast Clinical Research  |  Syneos Health  |  Synergy Clinical Research  |  Total Clinical Trial Management  |  Trifecta Clinical  |  Veeva  |  Veterans Research Foundation of Pittsburgh  |  VirTrial  |  WCG  |  PharmaSeek
Founded in 2012, SCRS is a global trade organization that unifies the voice of the clinical research site community to create greater site sustainability. Representing over 9,500 sites in 47 countries, SCRS membership provides sites with a community dedicated to advocacy, education, connectivity and mentorship. SCRS is an influential voice for sites and an active partner in industry-wide initiatives and dialogues focused on improving the clinical research enterprise. Our Voice. Our Community. Your Success. Join the community.