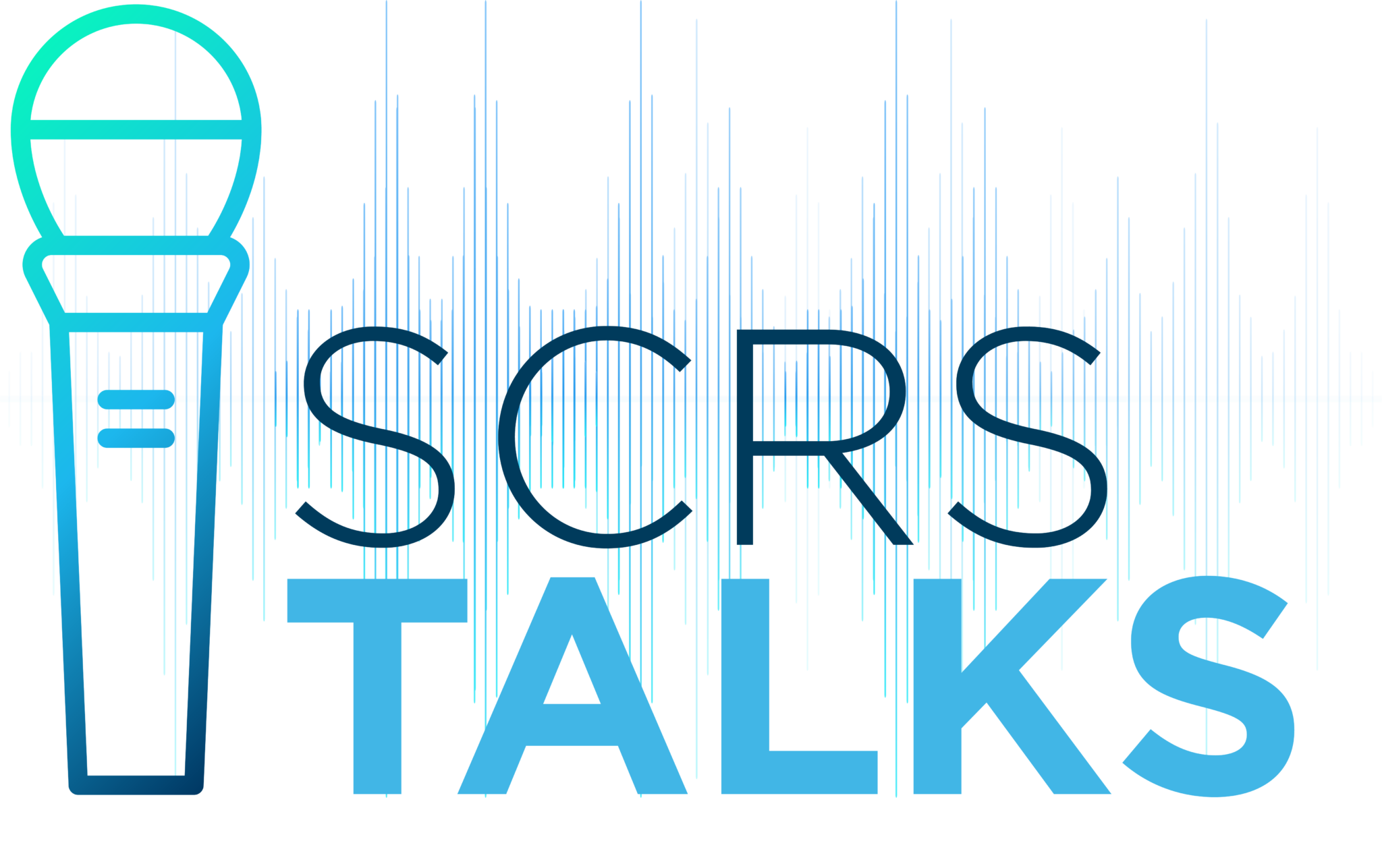 Thank you for your interest in the SCRS Talks Interview Series.
If you are an SCRS Global Impact Partner (GIP):
Please use this form to submit your proposal which will be reviewed by the SCRS team. The format is interview style, with an SCRS representative asking 3-5 questions, for a total of a 10-15 minute session. Someone will contact you shortly after submission with next steps.
Questions? Please contact Jimmy Bechtel – Director of Innovation and Engagement at jimmy.bechtel@myscrs.org
What is the Recording Process Like?
Episodes are pre-recorded via webex recording and edited down to appropriate length. We schedule the recording session where additional details are also discussed prior to recording the session, typically a 30 minute session.
How Long is Each Episode?
Finalized episodes are typically 15 – 20 minutes long, with the recording process taking about 30 minutes. Allowing time to rehearse introductions and questions as necessary.
What is the Time-frame from Planning to Release?
While the time-frame varies per episode, generally they are posted 5-7 weeks after recording. Planning takes an additional 1-2 weeks prior to recording.
How is Each Episode Promoted?
All episodes are promoted via SCRS social media channels, including LinkedIn, Twitter, and Facebook. Every other week, email marketing is also produced. Currently, episodes are pushed to Apple Podcasts and Spotify, as well as posted to the SCRS website. We strongly encourage our participating partners to promote their own episodes through their own social media channels.
SCRS Talks are published on a first-recorded, first-published basis. They are queued for publication according to the current publication schedule. Individual Talks interviews publication timelines are available upon request.
SCRS reserves the rights to all content recorded and published on an SCRS Talks interview.
Recordings and/or audio recordings will not be published prior to the established publication schedule currently, nor will they be permitted to be shared externally prior to publication date.
Post SCRS official publication, Talks interviews can be shared, referenced, and linked however deemed necessary or desirable by the sponsoring compan