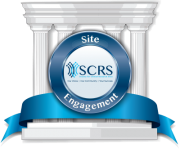 The Site Engagement Partnership allows for significant involvement and increasingly direct communication with the sites. This one-year, customizable partnership includes all membership benefits of being a Global Impact Partner, plus a unique level of access and valuable information related to sites.
The Site Engagement Partnership provides a custom experience that meets the targeted goals and objectives of SCRS' partners.
Learn more about SCRS' Corporate Sponsorship opportunities.
Lilly is a global healthcare leader that unites caring with discovery to make life better for people around the world. We were founded more than a century ago by a man committed to creating high quality medicines that meet real needs, and today we remain true to that mission in all our work. Across the globe, Lilly employees work to discover and bring life-changing medicines to those who need them, improve the understanding and management of disease, and give back to communities through philanthropy and volunteerism. To learn more about Lilly, please visit us at www.lilly.com and newsroom.lilly.com/social-channels.
Medidata is the leading global provider of cloud-based solutions for clinical research in life sciences, transforming clinical development through its advanced applications and intelligent data analytics. The Medidata Clinical Cloud™ brings new levels of productivity and quality to the clinical testing of promising medical treatments, from study design and planning through execution, management and reporting. www.mdsol.com