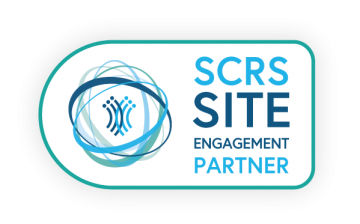 The Site Engagement Partnership allows for significant involvement and increasingly direct communication with the sites. This one-year, customizable partnership includes all membership benefits of being a Global Impact Partner, plus a unique level of access and valuable information related to sites.
The Site Engagement Partnership provides a custom experience that meets the targeted goals and objectives of SCRS' partners.
Learn more about SCRS' Corporate Sponsorship opportunities.
At Janssen, we are dedicated to addressing some of the most important unmet medical needs in oncology, immunology, neuroscience, infectious diseases and vaccines, and cardiovascular and metabolic diseases. Driven by our commitment to patients, we develop innovative products, services and healthcare solutions to help people throughout the world. Janssen-Cilag International NV is part of the Janssen Pharmaceutical Companies of Johnson & Johnson. www.janssen.com
Medidata is the leading global provider of cloud-based solutions for clinical research in life sciences, transforming clinical development through its advanced applications and intelligent data analytics. The Medidata Clinical Cloud™ brings new levels of productivity and quality to the clinical testing of promising medical treatments, from study design and planning through execution, management and reporting. www.mdsol.com
Medidata is the leading global provider of cloud-based solutions for clinical research in life sciences, transforming clinical development through its advanced applications and intelligent data analytics. The Medidata Clinical Cloud™ brings new levels of productivity and quality to the clinical testing of promising medical treatments, from study design and planning through execution, management and reporting. www.mdsol.com