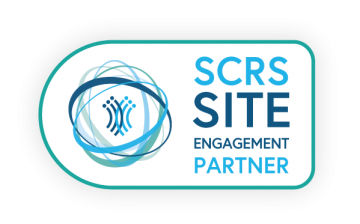 The Site Engagement Partnership allows for significant involvement and increasingly direct communication with the sites. This one-year, customizable partnership includes all membership benefits of being a Global Impact Partner, plus a unique level of access and valuable information related to sites.
The Site Engagement Partnership provides a custom experience that meets the targeted goals and objectives of SCRS' partners.
Learn more about SCRS' Corporate Sponsorship opportunities.
At Janssen, we are dedicated to addressing some of the most important unmet medical needs in oncology, immunology, neuroscience, infectious diseases and vaccines, and cardiovascular and metabolic diseases. Driven by our commitment to patients, we develop innovative products, services and healthcare solutions to help people throughout the world. Janssen-Cilag International NV is part of the Janssen Pharmaceutical Companies of Johnson & Johnson. www.janssen.com
Lilly is a global healthcare leader that unites caring with discovery to make life better for people around the world. We were founded more than a century ago by a man committed to creating high quality medicines that meet real needs, and today we remain true to that mission in all our work. Across the globe, Lilly employees work to discover and bring life-changing medicines to those who need them, improve the understanding and management of disease, and give back to communities through philanthropy and volunteerism. To learn more about Lilly, please visit us at www.lilly.com and newsroom.lilly.com/social-channels.
Medidata is the leading global provider of cloud-based solutions for clinical research in life sciences, transforming clinical development through its advanced applications and intelligent data analytics. The Medidata Clinical Cloud™ brings new levels of productivity and quality to the clinical testing of promising medical treatments, from study design and planning through execution, management and reporting. www.mdsol.com
Parexel is focused on supporting the development of innovative new therapies to improve patient health. We do this through a suite of services that help life science and biopharmaceutical customers across the globe transform scientific discoveries into new treatments for patients. From clinical trials to regulatory and consulting services to commercial and market access, our therapeutic, technical and functional ability is underpinned by a deep conviction in what we do. For more information, visit our website and follow us on LinkedIn and Twitter. Parexel is a registered trademark of Parexel International Corporation. All other trademarks are the property of their respective owners.
The speed, quality, and integrity of endpoint evidence is everything in being able to efficiently advance an experimental therapy forward. Signant is the evidence generation company that helps you digitally enable trials. No matter how or where you run your trials. We make the patient journey more natural and intuitive, and the data journey more direct and objective. With our SmartSignals ecosystem, Signant delivers proof at the speed of life, simplifying and streamlining data generation and reducing the reliance on paper-based evidence gathering and management. We offer vision at a time of change as well as reliability and dependability where it matters most. When the world is counting on you, count on Signant.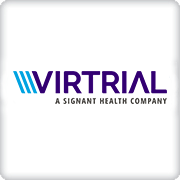 VirTrial has a stable, long-standing virtual care platform customized for clinical trial use with both patient and site needs in mind. VirTrial is transforming the use of telemedicine in the clinical research industry by offering a patient management program that combines video, text, and email for clinical trial sites to easily and conveniently address specific patient and/or study needs in a secure environment. The platform can be used on any device and at any site. The company vision is to replace 25-40 percent of standard clinical trial visits with virtual visits to create hybrid studies. This model is best suited for Phase III and IV studies, rare diseases and to replace traditional telephone calls within a protocol.
VirTrial enables higher performance by clinical trial sites, greater accessibility to trials for patients, and improved outcomes for pharmaceutical companies. Working together we can bring better medications to market more quickly. https://www.VirTrial.com.