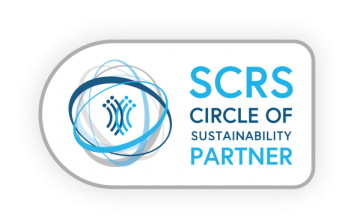 The Circle of Sustainability Sponsorship allows organizations to position themselves to make an impact by customizing an expanded partnership experience with the site community through SCRS. SCRS facilitates activities selected by your organization to allow better use of your internal resources and achieve your goal of greater site collaboration. This one-year commitment includes all membership benefits of being a Global Impact Partner, plus a robust menu of opportunities tailored specifically to your organization's goals.
Learn more about SCRS' Corporate Sponsorship opportunities.
Syneos Health is the only fully integrated biopharmaceutical solutions organization. Our company, including a Contract Research Organization (CRO) and Contract Commercial Organization (CCO), is purpose-built to accelerate customer performance to address modern market realities. Created through the merger of two industry-leading companies – INC Research and inVentiv Health – we bring together more than 21,000 clinical and commercial minds with the ability to support customers in more than 110 countries. Together we share insights, use the latest technologies and apply advanced business practices to speed our customers' delivery of important therapies to patients. To learn more about how we are shortening the distance from lab to life visit SyneosHealth.com.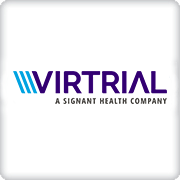 VirTrial has a stable, long-standing virtual care platform customized for clinical trial use with both patient and site needs in mind. VirTrial is transforming the use of telemedicine in the clinical research industry by offering a patient management program that combines video, text, and email for clinical trial sites to easily and conveniently address specific patient and/or study needs in a secure environment. The platform can be used on any device and at any site. The company vision is to replace 25-40 percent of standard clinical trial visits with virtual visits to create hybrid studies. This model is best suited for Phase III and IV studies, rare diseases and to replace traditional telephone calls within a protocol.
VirTrial enables higher performance by clinical trial sites, greater accessibility to trials for patients, and improved outcomes for pharmaceutical companies. Working together we can bring better medications to market more quickly. https://www.VirTrial.com.