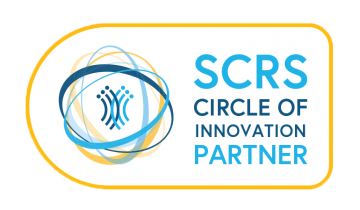 This unique sponsorship represents the highest level of commitment to sites through collaboration with SCRS. This elite opportunity allows for an intensified engagement and distinguished recognition with clinical research sites across the globe. This fully customized package creates unprecedented partnering efforts to achieve site oriented goals facilitated by SCRS and your organization. All membership benefits of being a Global Impact Partner are included. This one-year, mutually beneficial partnership offers a diverse and customizable menu of benefits, enabling your organization to engage your brand while supporting the mission of SCRS.
Learn more about SCRS' Corporate Sponsorship opportunities
Syneos Health is the only fully integrated biopharmaceutical solutions organization. Our company, including a Contract Research Organization (CRO) and Contract Commercial Organization (CCO), is purpose-built to accelerate customer performance to address modern market realities. Created through the merger of two industry-leading companies – INC Research and inVentiv Health – we bring together more than 21,000 clinical and commercial minds with the ability to support customers in more than 110 countries. Together we share insights, use the latest technologies and apply advanced business practices to speed our customers' delivery of important therapies to patients. To learn more about how we are shortening the distance from lab to life visit SyneosHealth.com.