Are you still feeling the energy from the Global Site Solutions Summit? This year was our biggest Summit yet with more than 1,300 attendees! Our theme was "Ignite the Possibilities" and the event did not disappoint. Your passion, dedication, collaboration and knowledge-sharing were palpable. Read highlights from the Summit in this edition of InFocus.
The SCRS Public Policy Committee, led by SCRS Honorary President David Vulcano, has commented on several draft guidance documents impacting the site community. One of these was the FDA's Draft Guidance for "Decentralized Clinical Trials for Drugs, Biological Products, and Devices Guidance for Industry, Investigators, and Other Stakeholders". Read our response in this issue!
Thank you again to our dedicated public policy committee for also contributing to SCRS' response on the following documents:
FDA's Center for Devices and Radiological Health (CDRH) on Increasing Patient Access to At-Home Use Medical Technologies
Federal Trade Commission (FTC)'s Health Breach Notification Rule 16 CFR Part 318
International Council for Harmonization of Technical Requirements for Pharmaceuticals in Human Use (ICH)'s Good Clinical Practice (GCP) E6(R3)
As always, SCRS has several site-focused resources in development that we are excited to share with you soon. If you are not already, be sure to follow SCRS on LinkedIn and subscribe to our emails. A new SCRS member community will also be coming soon, and will provide an interactive forum for site members to ask questions and share insights.
We're always looking to feature sites and industry organizations doing amazing things. Reach out to communications@myscrs.org to learn how you can share your story with our community! We hope to see you soon at an upcoming Summit or Sites NOW.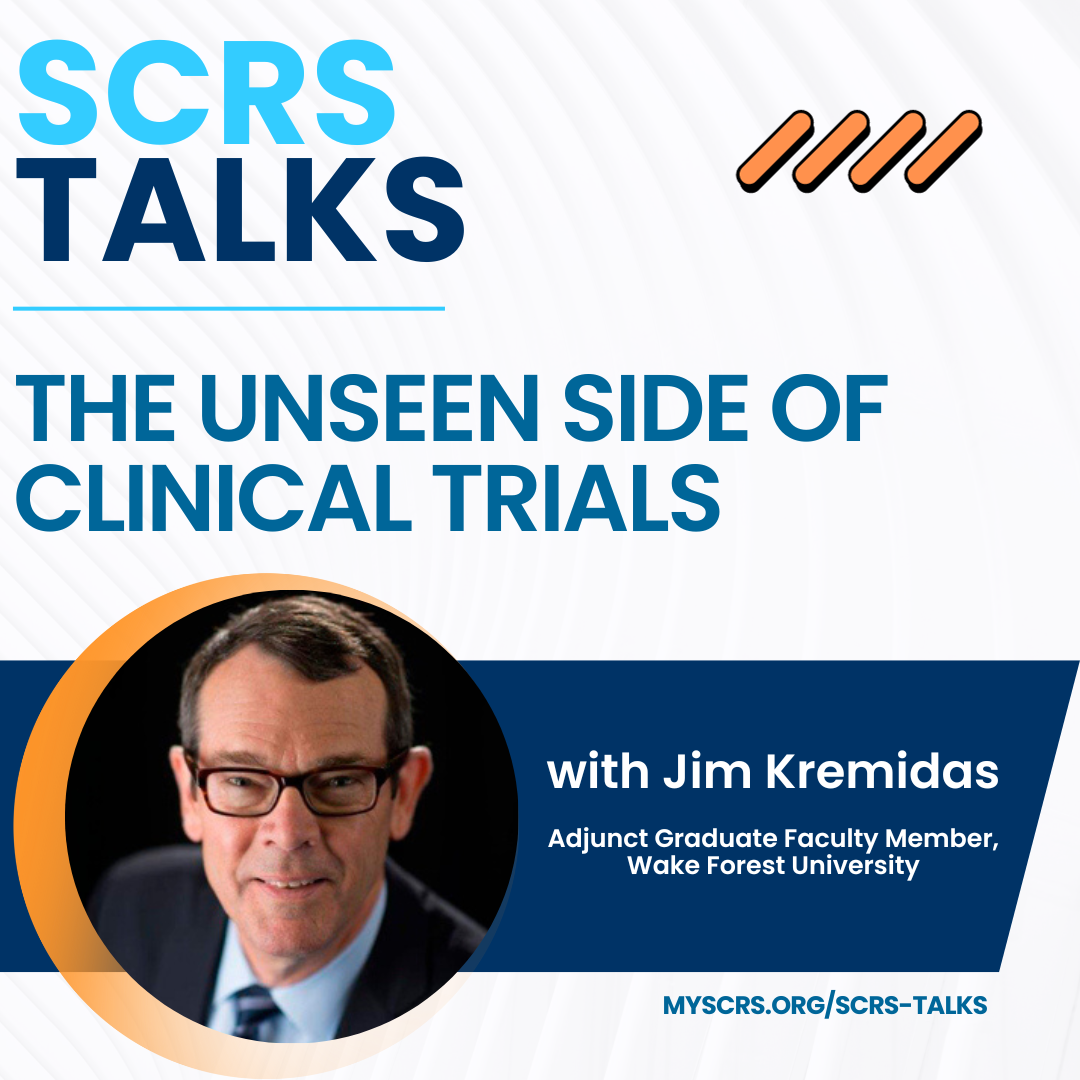 In today's fast-paced world, it's easy to get lost in the hustle and bustle of daily life and forget about the larger picture and the impact we can have on our communities. However, many organizations are dedicated to making a difference beyond their core mission. In a recent conversation with Hera Arham, Executive Director of Marketing & Patient Engagement at DM Clinical Research, SCRS heard more about their organization's ongoing commitment to community involvement and giving back.
DM Clinical Research is a company deeply involved in clinical research and medicine, with a strong focus on diversity and patient-centricity. Even with a national reach, DM's heart and soul have always been rooted in Houston where they initially established their presence. This connection to their local community has driven DM to actively engage in various community events and initiatives.
One remarkable project DM undertook recently was the creation of hurricane kits, coinciding with the approaching hurricane season. Hera explained that the inspiration for this project came from the company's desire to give back and create a greater purpose outside of their day-to-day operations.
The kits, assembled by DM's leadership team, were distributed at local community events in Tomball and other parts of Houston. They contained essential supplies for hurricane preparedness, along with interactive elements such as coloring books to engage children in learning about the importance of hurricane readiness.
One of the most memorable aspects of this project was the heartwarming response from parents and children who received the kits. Hera mentioned that many community members approached them with curiosity, asking questions about hurricanes and the contents of the kits. These interactions naturally led to conversations about DM's work in clinical research and medicine, creating a bridge between the company and the community. What started as a humanitarian effort turned into an opportunity to educate the community about hurricane preparedness and in turn, clinical research.
DM's commitment to giving back extends beyond seasonal initiatives. They adopt families during the Christmas season, sponsor community events, and support many local organizations. Their goal is not just to meet enrollment targets but to build long-term, sustainable relationships with the communities they serve. Their willingness to engage with communities in a meaningful way, beyond the scope of their core business, sets a valuable example for other organizations looking to create lasting impacts.
Beyond this project, DM actively seeks out community events and partnerships, following local health networks and advocacy groups to stay updated on relevant events. They also rely on their own staff members, who live in various communities, to identify events and opportunities to engage with the public. This combination of research and local knowledge allows DM to make a meaningful impact on a much larger scale in their surrounding area.
SCRS is always looking to highlight incredible organizations and their accomplishments. If your organization has an initiative you'd like to feature, let us know so we can help spread the word! These efforts are a testament to the positive change that can happen when businesses align their values with the needs of the communities they serve.
Membership Engagement Specialist
Founded in 2012, SCRS is a global trade organization that unifies the voice of the clinical research site community to create greater site sustainability. Representing over 10,000 sites in 47 countries, SCRS membership provides sites with a community dedicated to advocacy, education, connectivity and mentorship. SCRS is an influential voice for sites and an active partner in industry-wide initiatives and dialogues focused on improving the clinical research enterprise. Our Voice. Our Community. Your Success.