2020 Global Summit and COVID-19 Plan
Global Site Solutions Summit, originally scheduled to be held October 9-11, 2020, will be transitioned to a virtual experience.  The change in the program format comes in an effort to prioritize the health and safety of summit attendees and the SCRS community.
After thoughtful discussion with SCRS leadership and our partners in the clinical research industry, SCRS has decided to transition to a virtual event experience. This will allow SCRS' site, sponsor, CRO, and solution provider community to connect, engage, and provide guidance throughout the evolving COVID-19 pandemic while ensuring the safety of our stakeholders.
The Summit Virtual Experience will take place in the month of October. The Virtual Summit will deliver the high-quality education, training, and best practices that attendees have come to expect.  Look for more information to come on these new SCRS programs and the new Virtual Global Site Solutions Summit. For more information, visit MySCRS.org and SiteSolutionsSummit.com.
2020 European Summit and COVID-19 Plan
The safety of all Summit attendees and our commitment to put on an engaging and educational conference is of the utmost importance to SCRS.
In light of growing concerns around COVID-19, SCRS made the difficult decision to postpone our European Site Solutions Summit, originally scheduled to be held 9-10 March in Lisbon, Portugal. The European Site Solutions Summit will now be held 23-24 April 2021 at the same venue and location. Visit the website for more information.
SCRS Calls on Sponsors to Release Holdback Funds in Response to COVID-19
April 2, 2020
Guidance on Clinical Trial Conduct
Development and Licensure of Vaccines to Prevent COVID-19
Guidance for Industry
June 2020
FDA Guidance on Conduct of Clinical Trials of Medical Products During COVID-19 Public Health Emergency
Guidance for Industry, Investigators, and Institutional Review Boards
March 2020 – Updated June 2, 2020
Coronavirus Treatment Acceleration Program (CTAP)
March 31, 2020

Guidance on the Management of Clinical Trials During the COVID-19 (Coronavirus) Pandemic
Guidance to Sponsors on How to Manage Clinical Trials During the COVID-19 Pandemic
March 20, 2020
FDA Urges Clinical Researchers to go Virtual in Response to COVID-19 Pandemic
March 18, 2020

Considerations to Support Clinical Trial Monitoring Oversight During COVID-19
March 13, 2020

The Importance of Decentralized Clinical Trials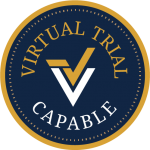 The Coronavirus/COVID-19 has already had significant impact on the clinical research and all other industries, and on our lives personally and professionally. As we work to develop a vaccine, social distancing has been noted as the most reliable means to reduce the spread of the virus.
Ensuring that clinical trial patients and site staff are safe is of the utmost importance. SCRS has received numerous emails from sites requesting guidance for how to move forward with clinical trial conduct safely and ethically during this pandemic, and how to minimize the impact on their ongoing trials.
COVID-19 has highlighted why it is so important that sites be prepared to conduct clinical trial visits virtually. When a patient cannot physically come to the site or the site cannot physically see patients, as some are not able to do now, it is imperative that a solution is in place to enable sites to continue successfully conducting studies.
We must be proactive in our planning and have a solution in place that enables sites to continue important clinical trial work and keep patients in studies when in-person visits are not an option.
SCRS offers a member benefit which provides access to the education necessary to begin conducting decentralized clinical trials (DCTs) or visits. This training tool is complimentary and available to all sites, regardless of SCRS membership. The training is brief, easy to navigate, and will empower clinical research sites to continue providing needed services to their patients during the COVID-19 pandemic.
If you have not taken the training and become virtual trial capable yet, we encourage you to do so now, before you begin seeing missed study visits or patients wishing to withdraw from a stud.
COVID-19 Partnership Resource Exchange
Many of SCRS' partners have taken action to support the site community as you navigate the COVID-19 pandemic. SCRS has created the COVID-19 Partnership Resource Exchange so that you have access to these resources in one easy-to-navigate place. Many organizations have created their own COVID-19 resource pages – we encourage you to check out what each company is doing to support the clinical research industry. Check back regularly for updates from new partners.
SCRS Virtual Summit Series
COVID-19 has had a tremendous impact on the clinical research industry. Conferences have been cancelled, travel restrictions are increasing and additional barriers are being experienced by sites, sponsors, CROs and patients alike.
SCRS recognizes the need for continuing education opportunities in light of the extensive clinical research conference cancellations due to COVID-19. In response, we have created an
8-part, complimentary Virtual Summit Series which will provide the opportunity to obtain needed education and gain a deeper understanding of how this globally adverse situation is affecting sites.
Topics covered included site preparedness for COVID-19, business development, decentralized clinical trials (DCTs), disaster planning, becoming the site of choice and more.
Questions and Answers from 03/24/2020 Site Panel – COVID-19 Preparedness – What is Happening Now
Questions and Answers from 3/31/2020 Webinar – Business Continuity: GCP Compliant Clinical Trials
Questions and Answers from 4/9/2020 Webinar – Relationship Building and How to Get More Business
Questions and Answers from 4/16/2020 Webinar – COVID-19 Site Impact Panel, Part 2: A Reflection and Best Practices for the Future
Questions and Answers from 4/21/2020 Webinar – A Good Site is Not Hard to Find
SCRS Talks Interview Series
Our partners have important updates that SCRS knows you would love to hear about, with many topics addressing COVID-19 related challenges. These short interviews will provide insight into key industry topics, current events, new perspectives, and exciting opportunities. Click the link below to visit the SCRS Talks page.
COVID-19 Global Cases Live Mapping
First shared publicly on January 22 by Johns Hopkins University, the following map was developed to "provide researchers, public health authorities, and the general public with a user-friendly tool to track the [COVID-19] outbreak as it unfolds."
Interactive Map, click red dots for statistics and drag to see different areas of the world.
Source: Johns Hopkins Center for Systems Science and Engineering. Data sources include the World Health Organization, U.S. Centers for Disease Control and Prevention, European Center for Disease Prevention and Control, and National Health Commission of the People's Republic of China, as well as local authorities, medical sources, and news reports.
COVID-19 Trial Status Tracker
Developed by Trial Insights, this dashboard outlines COVID-19 clinical trials including their status, and related number of supporting sponsors, investigators and drug targets.
Source: Trial Insight on Scientist.com. Created by Incite Advisors, Inc. – RC – 1.0.16 TRIALINSIGHTS
Click here for their sources. 
SCRS COVID-19 Site Preparedness Survey Results
The emergence of the novel Coronavirus/COVID-19 has been a true test of the Society for Clinical Research Sites' (SCRS') mission: to unify the voice of the global clinical research site community for greater site sustainability. On March 12th, SCRS released a survey to better understand the challenges sites are facing, their level of preparation to navigate the current global reality and site needs related to the COVID-19 pandemic. It is important that SCRS continue to be the leader in advocating for site needs and educating the clinical research industry regarding how to navigate and address the challenges our industry is facing.